Frequently Asked Interview Questions And How To Answer Them
While some recruiters take a fairly unusual approach to interview questions, most job interviews involve an exchange of common interview questions and answers.
Here are some of the most common interview questions, along with the best way to answer them.
Tell me about yourself
This question seems simple, so many people fail to prepare for it, but it's important. The goal of an interview is to determine whether you will be outstanding in the job, and that means the recruiter is evaluating the skills and attitude required for that job. Prepare a self-pitch that is compelling and shows exactly why you're the right fit for the job.
What are your biggest weaknesses?
What your interviewer is really trying to do with this question is to gauge your self-awareness and honesty. However, displaying all your weaknesses might not get you the job. Do your best to frame your answers around positive aspects of your skills and abilities and turn your weakness into strengths.
For example: "My biggest weakness is getting so absorbed in my work that I lose all track of time. Every day I look up and realize everyone has gone home! I know I should be more aware of the clock, but when I love what I'm doing I just can't think of anything else."
What are your biggest strengths?
Here's an opening to talk about something that makes you great—and a great fit for this role. When you're answering this question, think quality, not quantity. Try to show the recruiter your strength, rather than tell. For example, rather than stating that you are an excellent problem solver, pick one story that shows how you have solved a problem.
Where do you see yourself in 5 years?
If asked this question, be honest and specific about your future goals. A hiring manager wants to know if you've set realistic expectations for your career if you have ambition and if the position aligns with your goals and growth. It's okay to say that you're not quite sure what the future holds, but that you see this experience playing an important role in helping you make that decision.
Out of all the candidates, why should we hire you?
Since you cannot compare yourself with people you don't know, all you can do is describe your incredible passion and desire, and commitment. This is an excellent opportunity for you to show off what you know about the company and you can talk all day about how excited you are about joining the team.
Why do you want to leave your current job?
Be prepared with a response to this question. You'll need to give an answer that's honest and reflects your specific circumstances but keep it positive. Even if you quit under challenging circumstances, now isn't the best time to share what could be construed as too much information with the interviewer. The best way to answer the question of why you're leaving your current job is to focus on the positive aspects you're hoping to gain from a new position, rather than badmouthing any negative aspects of your previous job or company.
What questions do you have for me?
Don't waste this opportunity. Ask smart questions, not just as a way to show you're a great candidate but also to see if the company is a good fit for you — after all, you're being interviewed, but you're also interviewing the company.
It also shows the hiring manager that you've thought seriously about what it would mean to be employed in this role at this company. With the right questions, you'll be able to illustrate your knowledge of the company and industry, along with your drive to excel in the new position.
Always remember to go to interviews prepared. Interviewers can often tell if a candidate was well-prepared or not. It also reflects in their work culture.
Top Job Opportunities To Look Out For In 2023
The job market in Kenya is constantly evolving, and as we move further into 2023, new trends are emerging. According to the Project Management Institute's Global Project Management Job Trends 2023 report, organizations are focused on hiring problem solvers and relationship builders to help them deliver value.
This is particularly important in the context of the COVID-19 pandemic, which has led to significant disruptions in the workplace.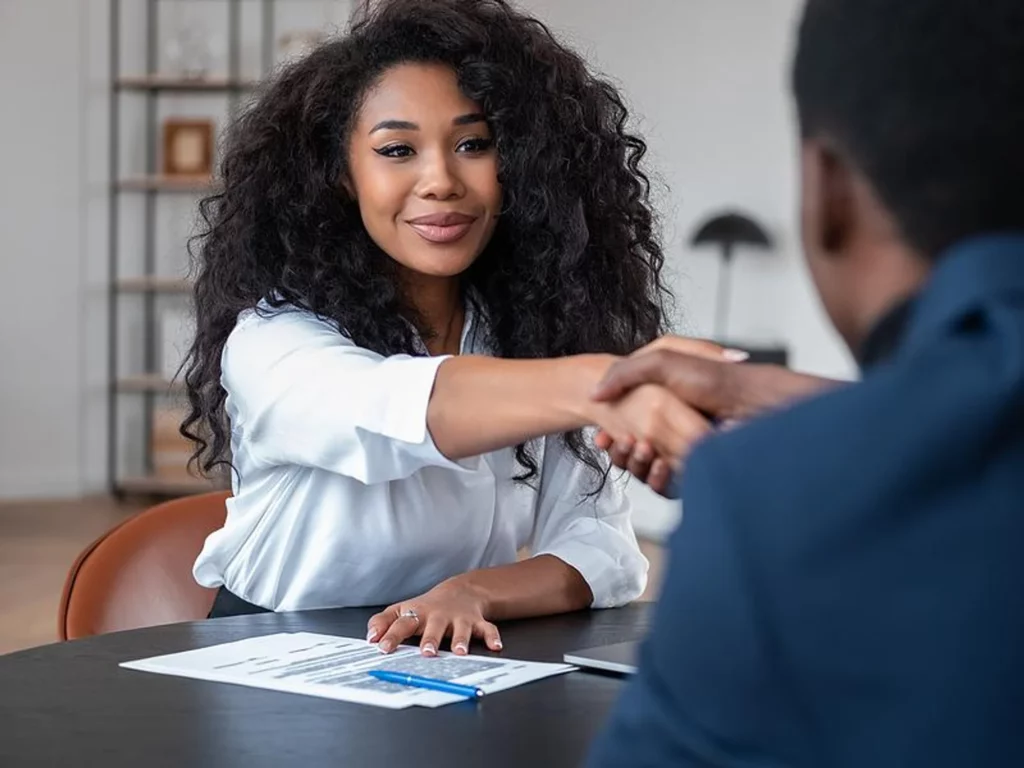 In Kenya, the job market is heavily influenced by various factors such as economic growth, political stability, and technological advancements. According to a report by the International Labour Organization (ILO), as of 2020, Kenya's labor market was characterized by high rates of unemployment, particularly among the youth.
The report further stated that the COVID-19 pandemic had worsened the situation by leading to job losses and reduced working hours. The report noted that the pandemic had negatively affected the labor market, and the effects could be felt for an extended period.
The Information Communication Technology (ICT) industry in Kenya is one that shows great promise, having experienced steady growth over the past decade and projected to continue growing in the future. The industry offers high-skilled jobs in areas such as software development, digital marketing, and e-commerce, with the potential for even more high-skilled jobs to be created in the coming years, according to the Kenya Institute for Public Policy Research and Analysis (KIPPRA). To take advantage of these opportunities, upskilling or reskilling in these areas is essential for career success.
In addition to the ICT industry, the healthcare industry in Kenya is also showing promise of growth. According to a report by Africa Health Business, Kenya's healthcare market is projected to grow at a compound annual growth rate of 9.9% from 2020 to 2025. A report by PwC cites factors such as a growing middle class, increasing life expectancy, and a rise in non-communicable diseases as drivers of this growth. Additionally, the COVID-19 pandemic has highlighted the importance of healthcare and led to increased investment in the sector, which is likely to continue in the coming years.
The demand for healthcare professionals and services is expected to increase, making this a good field for those looking for career opportunities. Certification and membership in professional organizations can help individuals stay up-to-date with the latest skills and knowledge in the healthcare industry.
Major energy projects are also being considered, which will provide opportunities for project managers with construction experience. Project managers with professional certification, experience with AI or software development, and a mix of technical and power skills will be in a good position to take advantage of opportunities in these sectors.
PMI's research indicates that project management-oriented positions are experiencing high demand worldwide, requiring an estimated 2.3 million people annually to fill these positions by 2030. This trend is similarly observed in Kenya, where project management skills are highly coveted across multiple industries.
Other promising industries in Kenya include education, agriculture, finance, and creative industries. The government's focus on education has led to increased demand for education professionals. The strong agricultural sector requires skilled professionals in agronomy, agribusiness, and food processing. The financial sector is rapidly growing, with demand for banking, accounting, and financial planning professionals. The creative industries are also showing growth, with opportunities for entrepreneurs and professionals in design, fashion, and media.
Closing the skills gap and retaining the right talent in Kenya requires a multi-faceted approach that will require upskilling and reskilling the existing workforce to meet the demands of the changing job market. This can be achieved through training programs, apprenticeships, and partnerships between businesses and educational institutions.
Re-Evaluation Of Higher Education Is Key -Expert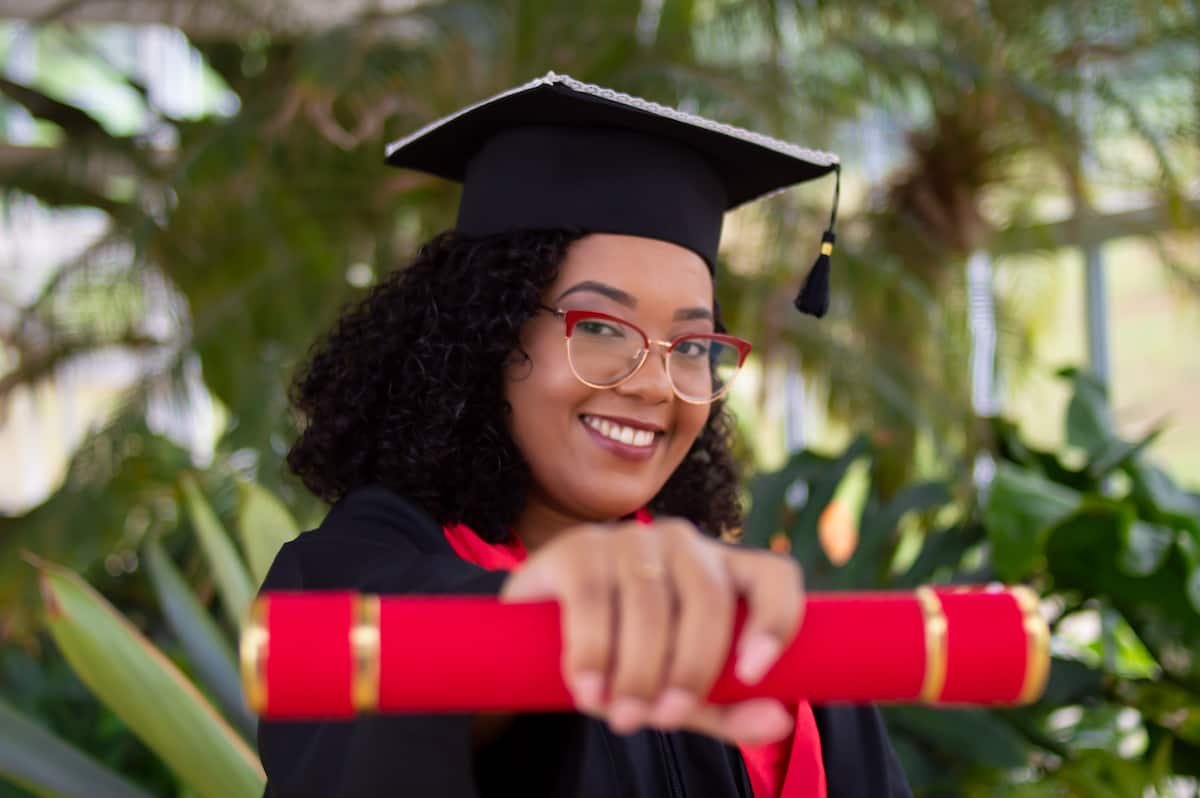 Higher or tertiary education, like all sectors, is fair game for disruption. We saw a glimpse in the pandemic, where classes were held online, and courseware unbundled from college staples like libraries and cafeterias were delivered directly to devices.
Overnight, technology automated the traditional lecture and logically supports the argument that anything that can be automated will be disrupted. As memories of the tumultuous time fade two years on, remote learning is everything, everywhere, all at once.
Universities have played a key role in framing national consciousness and identity. They have also played a pivotal role in advancing economies by delivering the skills to drive the industrial revolutions that saw countries and companies gain dominance. For decades, they met the demands of the era, but their agility has now come under deep scrutiny at a time when profound change is sweeping through society,
Futurist Adam Alexander introduced the theory of "peak higher education" and based his hypothesis on six straight years of enrolment decline at US universities pre Covid-19. While the theory might not apply so much to the region, partly because university education is still aspirational, enrolments are on the decline in many parts of the world.
Many are questioning the value of the university degree in the face of mounting debt. Collective student debt in the US is estimated at over $1.7 trillion, surpassing auto loans and credit card debt. In Kenya, it has grown to over Ksh 600 billion ($5.5 billion USD) as of 2021 and is a major concern for many young people seeking higher education.
Universities remain the pinnacle of academic achievement, but alternatives are fast emerging in credentialing and certifications. There is a growing chorus of voices that want universities to accelerate the process of updating their curriculum. Leadership skills, critical thinking, problem-solving, communication, and tech savviness are emerging as par for the course, but universities have been apathetic toward them.
In a landscape where a virus or a war can fundamentally alter the course of your business, executives are skeptical that universities can deliver the right people with 21st-century skills for the jobs of tomorrow.   
By some estimates, the pandemic accelerated digital adoption by five years. This "digitalization at scale and velocity" results in massive skill shifts. Data from Gartner TalentNeuron shows an outsized number of techies being hired outside of IT. That trend is only likely to accelerate further as organizations demand digital skills far beyond the IT function and deep into other areas of the business.
This demand has manifested itself in the fast-growing citizen developer movement. A citizen developer is a non-techie that can create application capabilities without formal software programming or coding experience. According to Gartner, citizen developers at large enterprises will outnumber professional software developers by a factor of 4:1 this year. Citizen development is a micro-credential that anyone can acquire in 6-8 hours and requires no formal educational qualifications. 

Another big challenge credentials and certifications address is job readiness. According to the African Center for Economic Transformation, almost 50% of African university graduates do not get jobs. Economists refer to this as structural unemployment, unemployment caused by a mismatch of skills workers can offer versus the skills required by industry. While the number of graduates keeps rising, an estimated 500,000 to 600,000 graduates annually, according to data from the Ministry of Education in Kenya, there is a consensus amongst employers that university qualifications translate poorly in the new world of work. Amongst those employed, a large portion end in careers not aligned with their education.
Credentials and certifications are entering the mainstream because they meet the genuine needs of the industry. Moreover, they offer a more accessible, affordable, and accelerated way to demonstrate workforce readiness. They also provide opportunities to retool and recharge resumes to enter other sectors as the skills are transferable, such as project management skills. Moreover, with certifications like the PMP, one can earn 16% more than a non-PMP-certified project manager, according to the "Earning Power PM Salary Survey" by non-profit PMI.
Far-reaching changes in the global economy, spurred by Covid-19 and climate concerns, are transforming the future of work. While universities do their best to deliver talent, they will likely play catch up for the foreseeable future rather than set the pace. To close the talent gaps, universities must join the revolution by engaging with industry, embedding in-demand skills in curricula, and cultivating learnability among students.
To quote Kirill Pyshkin, Senior Portfolio Manager at Credit Suisse, "In the future, 2020 will likely be regarded as the pivotal point at which the traditional education system began to undergo extensive disruption. This is education's Netflix moment."
How To Prevent Cyber Bullying
Cyberbullying can be a serious problem that can have a significant impact on a person's mental and emotional well-being.
Here are some steps you can take to help prevent cyber bullying:
Educate yourself and others
Educate yourself and others on what cyberbullying is and how to recognize it. Make sure you are familiar with the warning signs of cyberbullying, such as changes in behavior, mood, and withdrawal from social activities.
Set clear rules and expectations
Set clear rules and expectations for online behavior, and make sure everyone in your family or community understands the consequences of cyberbullying.
Encourage open communication
Encourage open communication among family members and friends so that they feel comfortable sharing any concerns or issues related to cyberbullying.
Use privacy settings
Use privacy settings on social media platforms to limit the amount of personal information that can be seen by others.
Monitor online activity
Monitor your child's online activity, and be aware of who they are communicating with and what they are sharing.
Report cyberbullying
If you or someone you know is being cyberbullied, report it to the appropriate authorities or social media platform.
Seek support
If you or someone you know is experiencing cyberbullying, seek support from a trusted friend, family member, or mental health professional.
Remember that you are not alone, and there are people who can help.