A MOMENT WITH SHARON WENDO, FOUNDER OF EPICA JEWELLERY
Sharon Wendo learnt beading skills while on internship as part of being on the Kenyan Youth Empowerment project. Initially, she did not think it was going to be a viable career path as she was seeking other job opportunities. However after 3 months as a school receptionist, she realized that it was where her true passion lies and thus it was worth a shot, thus her brand Epica Jewellery was born.
Who is Sharon Wendo? I am a young woman who loves being creative and I express that in my designs
Who is Epica Jewellery made for? Who is your target? Epica is a jewellery brand where we design and make African jewellery with a
modern touch. We make pieces for women and our aim is to make every person who wears them feel confident and beautiful
You showcased your cultural apparel at the London Fashion Week this February. How was that like? It was such an amazing experience being on that global space and getting recognition. It was quite validating working all these years getting to be on such a platform.
Tell us how it all begun and how has the journey been? I was part of a government program called Kenya Youth Empowerment Program,
where we were given life skills and entrepreneurship training and we got 3 month internships afterwards. My internship was on crafts and that is where I learned beading. I started taking it seriously around 2017 and decided to go fully into jewellery design.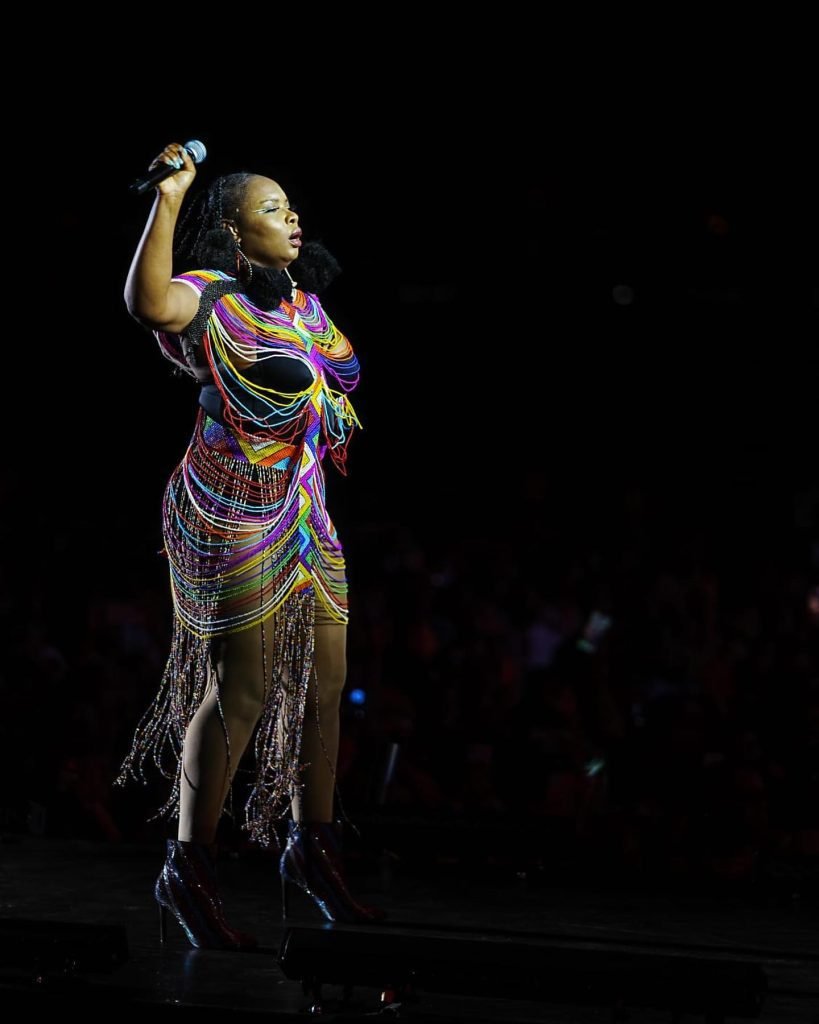 What made you settle for Fashion and IT?
I have always loved fashion and initially I did not think it would be a career I can monetize but when I finally got into it and saw the potential, I decided to risk it all. IT was necessary because my business is online and I have had to learn over the years how navigate that.
Besides Adelle Onyango, who else has been key to putting your work out there?
I have had quite number of people who have helped me like Avril, Joy Kendi, Yvonne Okwara. Fashion Scout have also helped tremendously with London Fashion Week and getting featured on Vogue Italia and Harper's Bazaar Italia.
What does the nomination for FOYA (Fashionpreneur of the year) awards mean to you? How was the experience?
It was great being nominated, being applauded for you work and getting recognized for it is quite something, it just shows me that I am heading in the direct direction.
What is your inspiration to always keep on going?
I love the creating process and I am so passionate about fashion and it's this passion that always keeps me going even during the hard times
On the flip side, what is your biggest fear?
I have a fear of not achieving my goals, there is no plan b for me this what I plan to do and it comes with a lot of pressure
Going forward, who would you like to work with?
Locally I would love to work Nikita Kering, Julie Gichuru and internationally I would love to work with Beyonce, she is such a supporter of black owned business and I really love that.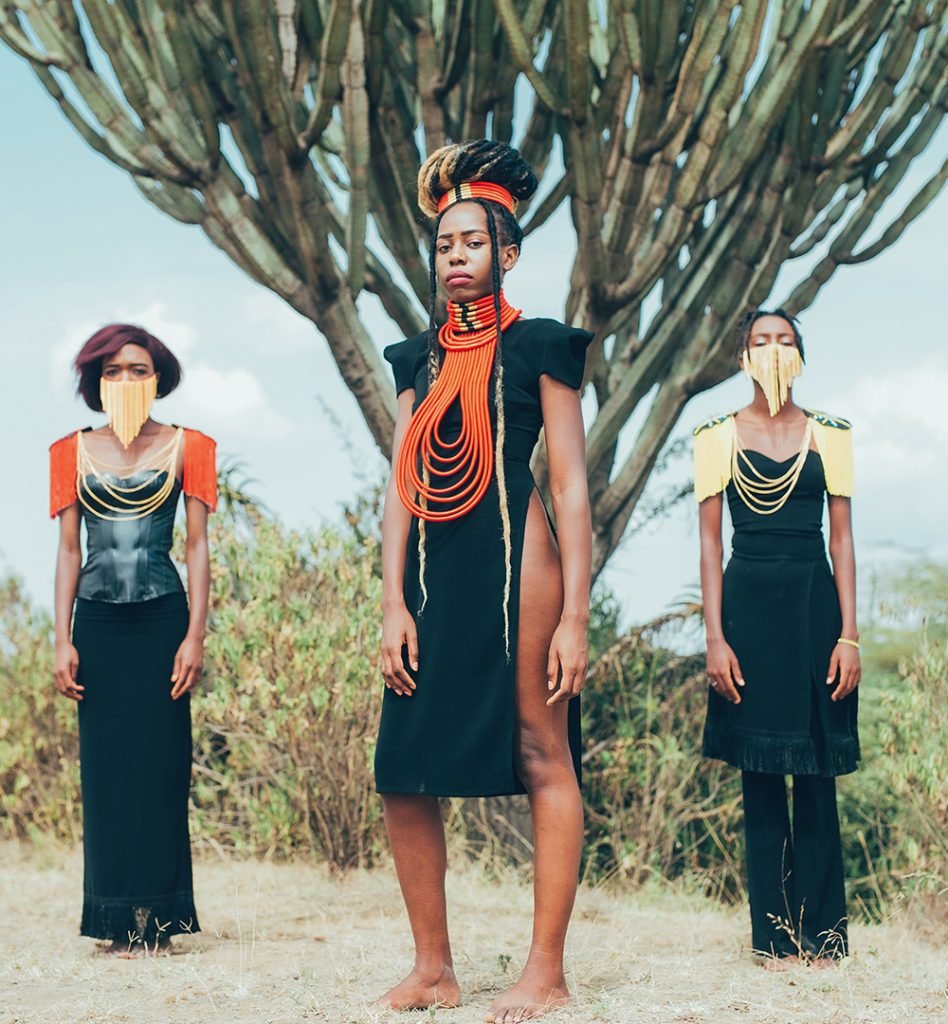 What challenges do you face as fashion designer from Kenya?
As a creative I have a big challenge balancing between the business side and the creative side. Mainly because when you are running your business you spend a lot more time dealing with the business side and this can affect the creative side
What role do you think social media plays in fashion and your business?
Social media plays such a big role. My business is online and social media has been the place where I get my orders. This is mainly where people find me without social media I don't think I would have been where I am today
How has the digital age affected your craft?
There is a lot more influence in this digital age and fashion is moving so fast which gives you so much pressure to keep up with it but on the flip side the digital age has helped open up opportunities for everyone and with this I was even able to showcase my collection in London Fashion Week.
As an Entrepreneur where do you see yourself in the next 4 months?
Well we keep being more consistent with your brand and continue growing both here and internationally
What has this covid period taught you about the industry?
There is room for everyone to succeed we have to take advantage of the online space and push our brands because people are willing to buy them
What is your advice to young aspiring fashionprenuers?
Don't give up, keep working on your skills every day and learning never stops
Parting shot?
You can find us on Instagram and Facebook as epicajewellery and also our website
Find out why 'mutura is not a street food' as Wanjira Puts it!
Wanjira was Born and bred in New York and now lives in Kenya. She is currently a radio host for one of Kenya's biggest radio station, Capital fm. On top of that, Wanjira is a content creator, TV host, actor & writer. However, she wears many hats. Get to know her more in this interview as she opens her world to us on Vibe Yetu!
They Hooked Up With Their First Serious Boyfriends
The tall girls pod met in campus and clicked and are now doing a thing together. Get to here their story by watching this interview on our youtube channel. Remember to subscribe if you haven't.
Is Marriage Really Necessary?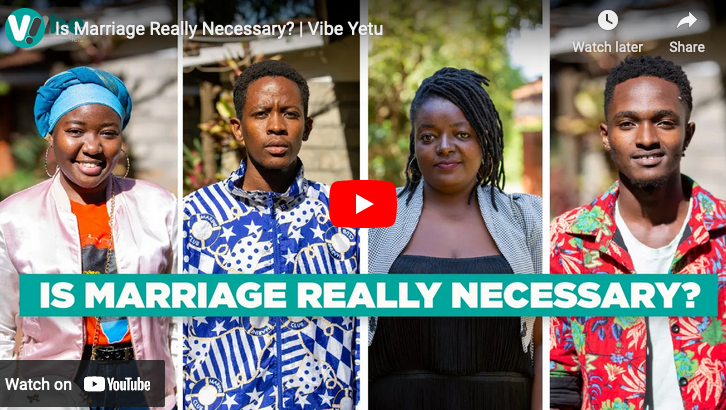 The topic on marriage is a crucial one when it comes to dating and relationships. Should all relationships lead to marriage and is it a must? Watch this conversation where the youth discuss various perspectives around marriage.