Re-Evaluation Of Higher Education Is Key -Expert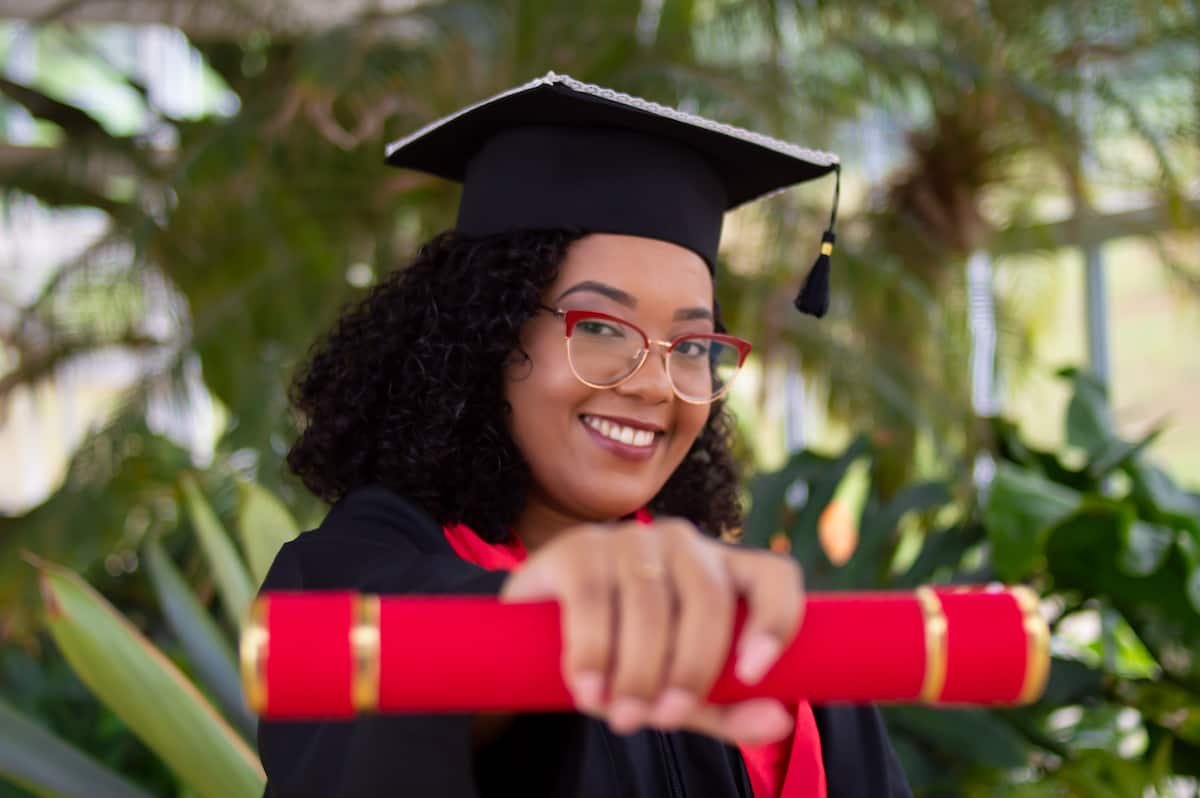 Higher or tertiary education, like all sectors, is fair game for disruption. We saw a glimpse in the pandemic, where classes were held online, and courseware unbundled from college staples like libraries and cafeterias were delivered directly to devices.
Overnight, technology automated the traditional lecture and logically supports the argument that anything that can be automated will be disrupted. As memories of the tumultuous time fade two years on, remote learning is everything, everywhere, all at once.
Universities have played a key role in framing national consciousness and identity. They have also played a pivotal role in advancing economies by delivering the skills to drive the industrial revolutions that saw countries and companies gain dominance. For decades, they met the demands of the era, but their agility has now come under deep scrutiny at a time when profound change is sweeping through society,
Futurist Adam Alexander introduced the theory of "peak higher education" and based his hypothesis on six straight years of enrolment decline at US universities pre Covid-19. While the theory might not apply so much to the region, partly because university education is still aspirational, enrolments are on the decline in many parts of the world.
Many are questioning the value of the university degree in the face of mounting debt. Collective student debt in the US is estimated at over $1.7 trillion, surpassing auto loans and credit card debt. In Kenya, it has grown to over Ksh 600 billion ($5.5 billion USD) as of 2021 and is a major concern for many young people seeking higher education.
Universities remain the pinnacle of academic achievement, but alternatives are fast emerging in credentialing and certifications. There is a growing chorus of voices that want universities to accelerate the process of updating their curriculum. Leadership skills, critical thinking, problem-solving, communication, and tech savviness are emerging as par for the course, but universities have been apathetic toward them.
In a landscape where a virus or a war can fundamentally alter the course of your business, executives are skeptical that universities can deliver the right people with 21st-century skills for the jobs of tomorrow.   
By some estimates, the pandemic accelerated digital adoption by five years. This "digitalization at scale and velocity" results in massive skill shifts. Data from Gartner TalentNeuron shows an outsized number of techies being hired outside of IT. That trend is only likely to accelerate further as organizations demand digital skills far beyond the IT function and deep into other areas of the business.
This demand has manifested itself in the fast-growing citizen developer movement. A citizen developer is a non-techie that can create application capabilities without formal software programming or coding experience. According to Gartner, citizen developers at large enterprises will outnumber professional software developers by a factor of 4:1 this year. Citizen development is a micro-credential that anyone can acquire in 6-8 hours and requires no formal educational qualifications. 

Another big challenge credentials and certifications address is job readiness. According to the African Center for Economic Transformation, almost 50% of African university graduates do not get jobs. Economists refer to this as structural unemployment, unemployment caused by a mismatch of skills workers can offer versus the skills required by industry. While the number of graduates keeps rising, an estimated 500,000 to 600,000 graduates annually, according to data from the Ministry of Education in Kenya, there is a consensus amongst employers that university qualifications translate poorly in the new world of work. Amongst those employed, a large portion end in careers not aligned with their education.
Credentials and certifications are entering the mainstream because they meet the genuine needs of the industry. Moreover, they offer a more accessible, affordable, and accelerated way to demonstrate workforce readiness. They also provide opportunities to retool and recharge resumes to enter other sectors as the skills are transferable, such as project management skills. Moreover, with certifications like the PMP, one can earn 16% more than a non-PMP-certified project manager, according to the "Earning Power PM Salary Survey" by non-profit PMI.
Far-reaching changes in the global economy, spurred by Covid-19 and climate concerns, are transforming the future of work. While universities do their best to deliver talent, they will likely play catch up for the foreseeable future rather than set the pace. To close the talent gaps, universities must join the revolution by engaging with industry, embedding in-demand skills in curricula, and cultivating learnability among students.
To quote Kirill Pyshkin, Senior Portfolio Manager at Credit Suisse, "In the future, 2020 will likely be regarded as the pivotal point at which the traditional education system began to undergo extensive disruption. This is education's Netflix moment."
DREAM YA KUTOKA KWA BLOCK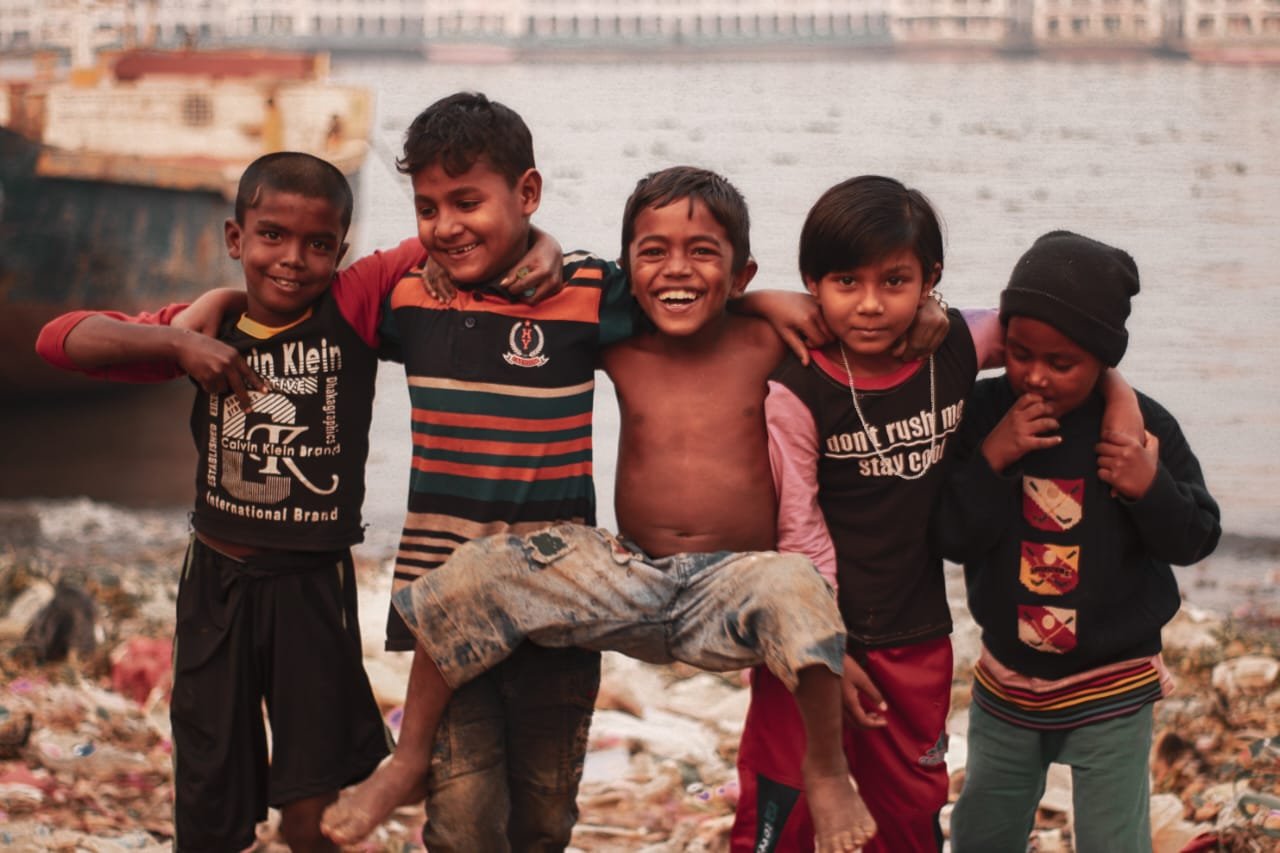 I came across a tweet the other day that said that the worst thing that was brought about by social media is that people no longer want to go through the stages of life. That 23-year-olds want to afford the same lifestyle as 33-year-olds. When they can't, they think they've failed in life. But I don't think social media is entirely to blame. I believe that society has successfully socialized the youth to go after the American Dream. That anyone, regardless of where you come from, you can be anything you want. I'm here to tell you that is utter rubbish and real life doesn't work like this.

Because in reality, we are not at an equal level. This isn't the Amazing Race where we all start at one point and chart the trajectory of our lies. In this race of real life, some people are behind, others way ahead and some, cannot even get to the start line. Yet, every teacher, motivational speaker or religious leader told us repeatedly, that we can be anything we want. To this, I ask; that street child that accosts you on the streets, on your way to work, or as you exit the supermarket, has dreams of becoming a doctor, a pilot, a lawyer, or any other nine-to-five job. Are they ever going to be this? Doesn't the fact that they live on the streets negate their capability to achieve this? Does it not predispose them to many disadvantages? Will this child ever achieve this? Did you guys read that story that female street children in their teens are spouses to fellow street kids? That they are in a kind of marriage where the males come home to their wives? Mtoto wa thirteen ni wife? Maisha gani haya!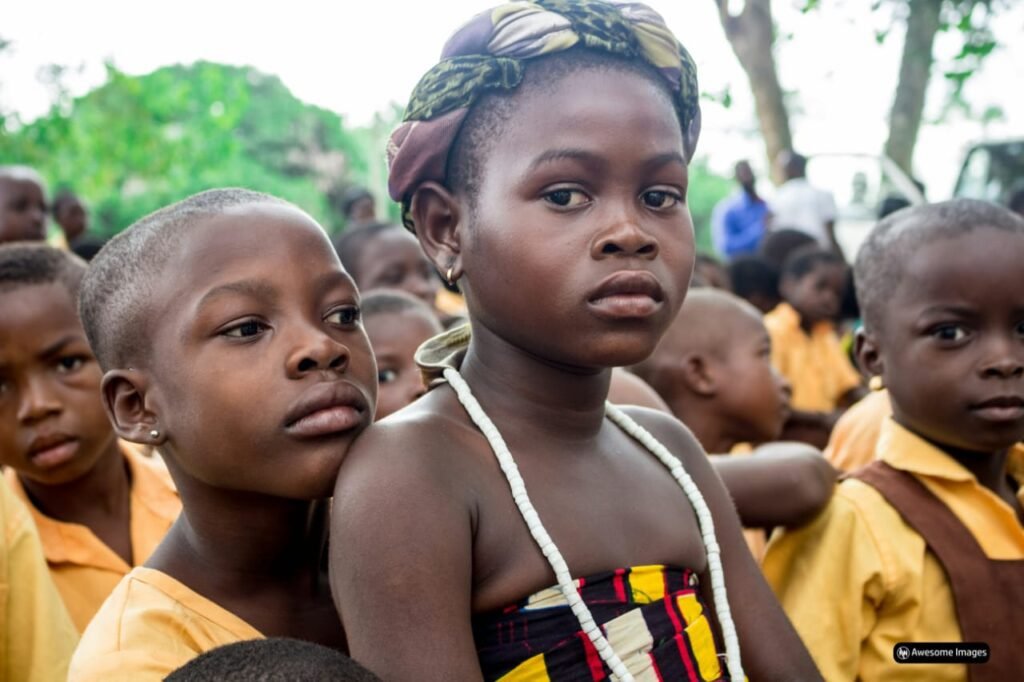 For you who don't live on the streets and have a roof over your head, uko afadhali. But I reckon that you too have challenges of your own. When I think of a dilapidated shack, with poor lighting and no water, I think about the Wings To Fly program by Equity Bank. They are dedicated to affording some children if not all, a means to realize their dreams. You probably have friends who were beneficiaries of this program. Not everyone gets an opportunity like this. The rest of us, our parents made it through and it took their blood, sweat and tears. But what happens after we get through all of this na bado hatuna pesa? Isn't this the proverbial crossroad where we consider crime to solve our problems? Ama niwache tu?

Then again, there's a smaller group that almost slips through the cracks. The one who's parents afforded them a comfortable life but they want more. This is where the people with audacity are! They will go out to party, socialize and make deals that will earn them millions. Anaishi two-bedroom Kasarani, ako na this big TV, one hell of a couch, fully stocked fridge but never goes to work. Always on the laptop pale sitting room na ukiuliza anasema he does online writing. Unprovoked lies! This is an individual who dared to risk it all and is reaping the benefits. All I want to know is this, tuliacha kuogopa DCI lini guys?

Finally, I say this, yule ako na mingi ndio anaongezewa juu yake. Which is perhaps why the rich keep getting rich and the poor, even poorer. It is why, as a 23-year-old, I want the life that a 33-year-old has. I am willing to risk it all. I want a lot of money and I want it now. When I think of everything it can do for my family and I, I'm ready to risk it. Have you read that tweet of ata mimi mniingize shughuli za fraud niseme small girl big God? This is where I am. But I am not willing to live dangerously enough to get myself a mubaba, be a stripper or do wash wash. Ama niuze kidney? Anyway, this isn't about me. How far are you willing to go ndio utoke kwa block? Everybody for himself, God for us all.
World Aids Day 2023: Let Youth Communities Take Charge!
World Aids Day 2023: Let Communities Lead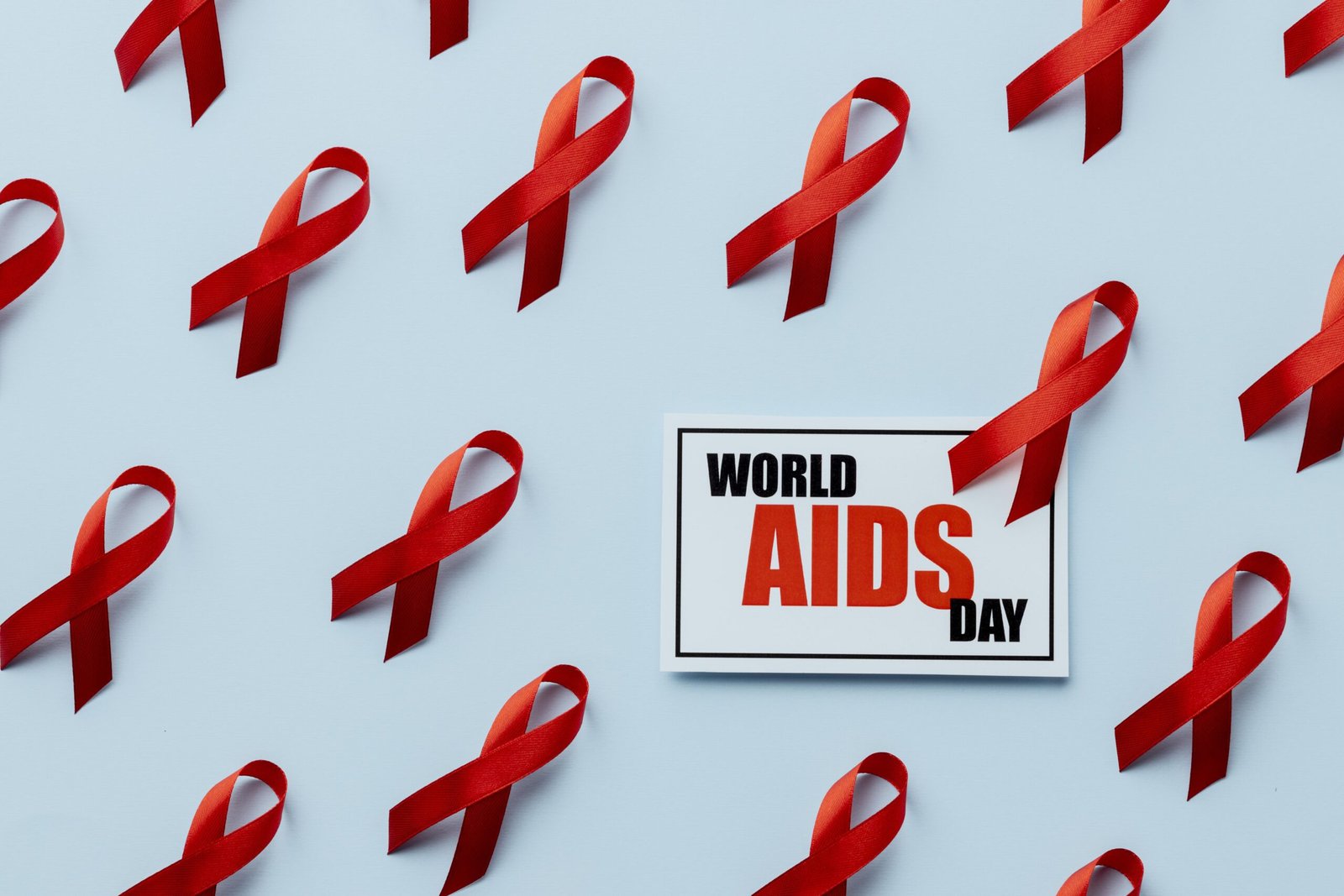 Today marks the 35th annual celebration of World Aids Day. This year's theme is" Let Communities Lead."
In the continent, the youth make up approximately 70% of the population making Africa to having the youngest population globally. In this regard, the youth play a major role while living with and among people with HIV. The WHO African region office is commemorating this day in Victoria Falls, Zimbabwe as they remember the lives lost to the virus as well as visit a community initiative in the country.
In the country, the day is being held at Kinoru Stadium, Meru county following increased teenage pregnancies in the county presided over by health CS Susan Nakhumicha. This year alone with adolescents aged between 10-19 years; 88,853 have the infection with 3,244 in this category contracting the virus.
"Currently, 348,408 Kenyan men and 807,576 women are on ARVs". – NSDCC
According to the National Syndemic Diseases Control Council (NSDCC) adults aged 15-24 years, the number of HIV infections stands at 145,142, while new HIV infections recorded stand at 7,307. Nyanza, Western, and Coast regions continue to lead in the number of positive cases. NSCDC is the national council mandated to manage syndemic diseases like HIV and Sexually Transmitted Infections (STIs).
Young people are at the forefront of numerous cases and our indulgence in unprotected sexual activities puts us at risk of contracting the virus. This year's theme is a clarion call to lead in the fight against aids and being supportive of those with the virus. We are responsible for lowering the viral load. Let us take charge and know our HIV status as we lead and take charge as a community.
Starting Small, Dreaming Big: A Guide for Kenyan Youth Entrepreneurs
We all have needs that don't fit into our budgetary provisions for a month and asking your parent for more money without the question, "what for?" is impossible. But even with our current economy, it is almost unreasonable for a middle- or lower-income earner to rely entirely on one revenue stream. The best way to break that cycle is for you to enter the business world; have multiple revenue streams and understanding the essentials of launching a small business is key. Navigating the business world can be tricky but lucky for you, we're here. This guide offers practical advice, highlighting successful models and key financial partners for you to start your business; starting small.
1. Identifying a Niche:
Look for unique problems in your community, things your friends require and fill that gap, find a problem that you can solve: that's your business idea.
Example: EcoPost, a Kenyan startup, found its niche in recycling plastic waste into durable building materials, addressing environmental concerns and creating a profitable business.
2. Lean Startup Model:
Begin with minimal resources, don't strain yourself, start with the little resources you have, test that your niche is viable by doing a presale or preservice offering of your product or service, then iterate based on feedback. Decide at that point if you want to go through with the business plan or if you want to rethink and try something else; theres no shame in failing, as long as you continue to invest in yourself and try.
3. Embracing Digital Tools
Everyone's glued to their phones and laptops, right? Use that to your advantage. Get your business on social media, build a snazzy website, or even create an app if that's your thing. It's all about reaching people where they hang out – online.
Social Media Magic: Platforms like Facebook, Instagram, and Twitter are great for marketing. Post cool pics, engage with your audience, and even run ads without spending a fortune.
Website Wizards: Tools like Wix or Squarespace let you set up a slick website easily. It's like having your own digital shop window.
App Adventures: If you're feeling fancy, use app builders like Appy Pie or BuildFire. Create an app for your business and get on everyone's phone!
Marketing Gurus: Mailchimp or Sendinblue for email marketing can help you reach out to customers with news and deals.
Operation Organizers: Asana or Trello are great for keeping your business tasks organized. Trust me, you'll wonder how you ever managed without them.
4. Funding and Financial Partners:
For all businesses, one of the most important factors are who your financial partners are. Banks like Equity Bank, KCB Group, and Co-operative Bank are known for supporting small businesses with loans and financial advice, once you have tested your business model, approach your bank of choice and talk to them, find out how they can help and what advantages there are with opening a small business account with them.
Microfinance Institutions: Institutions like Faulu Kenya and SMEP Microfinance Bank offer loans tailored to small startups.
Visit as many as you have to to find one that perfectly accommodates you. Choose financial partners that understand and support small business needs.
5. Government and NGO Support:
Government initiatives like the Youth Enterprise Development Fund provide financial support and training. It's not just the government; loads of NGOs like enpact are also in the mix. Ready to back you up with extra funding, workshops, and networking events. Keep an eye out for local and international NGOs that have programs for young business owners.
Scout for Opportunities: Always be on the lookout for government grants, loans, or training programs. Keep your ears open and check out official websites regularly.
Network with NGOs: Get involved in local business communities and online forums. This way, you'll hear about NGO programs that could benefit your business.
Apply Like a Pro: When you find an opportunity, go for it! Put together a solid application or proposal. Make sure to show them how awesome your business idea is and how their support can help it fly.
Tapping into these resources can give you a serious leg-up. It's not just about the money (which is super helpful, obviously), but also about the training, mentorship, and connections you can gain. These programs can be a game-changer, especially when you're just starting out."
6. Networking and Community:
Building a network can provide invaluable advice, partnerships, and growth opportunities.
Starting a small business in Kenya is an exciting venture,even though we are overtaxed, the country's spending power increases. With the right approach, identifying a niche, starting lean, embracing digital tools, choosing the right financial partners, and building a strong network, young entrepreneurs can turn their business dreams into reality.

Networking: Your Business Buddy System:
Imagine having a group of friends who get the whole business thing. That's what building a network is all about. It's like having your own personal think tank. You can bounce ideas off them, get some real talk advice, or even find a partner for your next big thing. Remember how in school we were taugh about how important it is to keep good, beneficial friends? This is where it pays off. It opens doors to opportunities you didn't even know existed. From landing your first client to finding a mentor who's been there, done that, a strong network can be the secret sauce to your business success.
Example: iHub and Nairobi Garage offer networking opportunities with fellow entrepreneurs and mentors.
Jumping into the business world here is like starting an adventure. Yeah, we are overtaxed but the spending power of the country continues to rise. You'll come across a new car ever so often or a new highrise building. So this is your chance to tap into that resource.
The Game Plan
Find Your Spot: What's missing in your hood? Is it a cool coffee shop or an app that makes life easier? That's your niche.
Start Smart and Lean: You don't need a pile of cash to start. Begin with what you have and grow as you go, learn as you go.
Digital is Your Friend: Use those online tools to make noise about your biz. Social media, websites, apps – get on all of it.
Pick the Right Money Friends: Whether it's a bank that gets small businesses or a microfinance place, choose someone who speaks your financial language.
Network Like a Boss: Get out there and make friends in the business world. They're your ticket to bigger and better things.
Making Dreams Reality: With a bit of smarts, a dash of courage, and a whole lot of hustle, you can turn those business daydreams into your everyday grind. Kenya's market is ripe for the picking, so why not you, right?