Movie Review: Keep Breathing (limited series)
Each episode being around 20-30 min this is a one day show. Go get some popcorn, sit down and watch it on Netflix
When a small plane crashes in the middle of the Canadian wilderness, a lone woman must battle the elements and odds to survive.
The series stars Melissa Barrera as the main character Liv Rivera is desperate to reach Inuvik after her flight is canceled, lawyer Liv Rivera hitches a ride on a small private plane with two guys then, disaster strikes.
The show takes us through Liv's survival, love life and past traumas in her life before the disaster strikes. This also plays part in hallucinations that she goes through during this trying times as she tries to find help in the deserted crash site.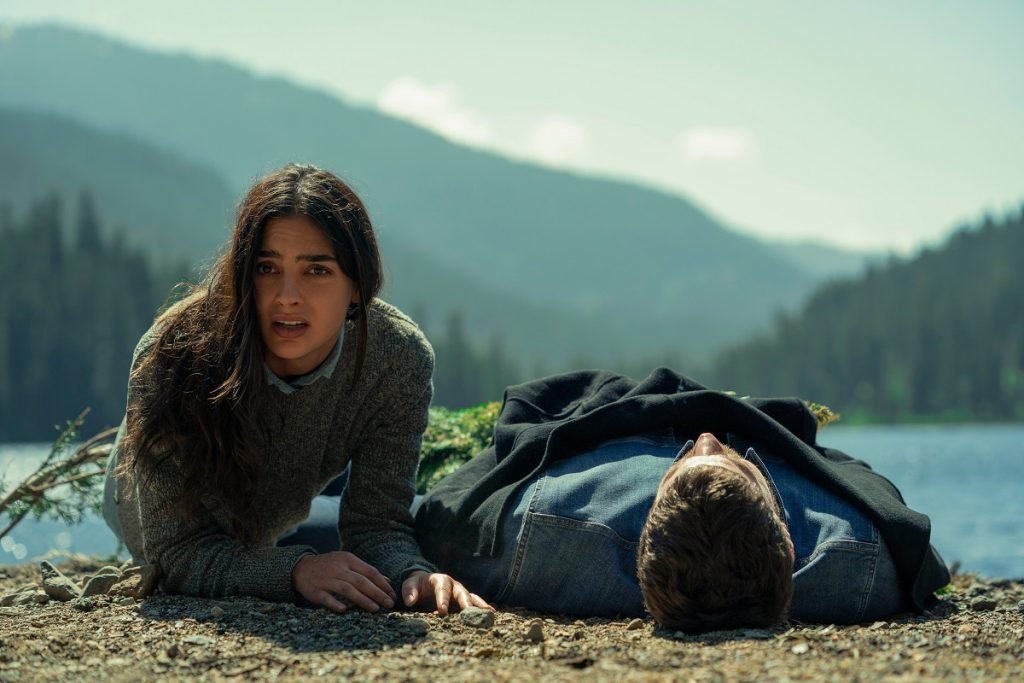 This is what Melisa Barrera had to say in an interview with tvinsider.
Were there any survival skills you already knew? What kind of training did you do, if anything?
Melissa Barrera: I didn't know any survival skills. I'm a pretty handsy person, so I feel like I knew certain things like the physics of building a shelter, pulleys. I thought, "Oh, maybe that'll come in handy," but it didn't.
The most preparing that I did was the underwater stuff. I had to do a scuba certification training to get comfortable under the water and with the equipment, because I was going to spend a lot of time underwater. I did cold water training, because the lake that we were shooting at was frozen a week before we started shooting. I had to get my body used to the freezing temperatures, otherwise I wouldn't be able to move, so I did a lot of laying in my bathtub with ice during my quarantine before shooting. And then, I did breath-hold training, because a lot of the scenes underwater I did on breath hold, so I had to do a little bit of training to expand my lung capacity just to hold my breath for longer.
That was the extent of my physical preparation for the show, because that's what I was most nervous about. I was just coming off of Carmen, so I was in pretty good shape and I felt confident about the land stuff, but the water stuff is what had me a little nervous.
https://11c783b7db1328d7703e2254a3033079.safeframe.googlesyndication.com/safeframe/1-0-38/html/container.
The episodes are relatively and mercifully short, with most running 30-some-odd minutes; even so, the show can't entirely escape the common sensation of a movie concept stretched out to roughly twice that length. Words from Brian Lowry CNN.com.
I would recommend the show personally as the thrill of it will keep you routed through out the limited series. Each episode being around 20-30 min this is a one day show. Go get some popcorn, sit down and watch it on Netflix. Enjoy!
'Barbie' Is The Highest-Grossing Movie Of 2023
'Barbie' has become the highest-grossing movie of 2023.
The blockbuster summer comedy – which stars Margot Robbie as the titular Mattel doll – has reportedly passed 'The Super Mario Bros. Movie' at the box office, with Variety revealing that on Saturday (02.09.03), the film has now brought in a total of $1.36 billion since its release in July.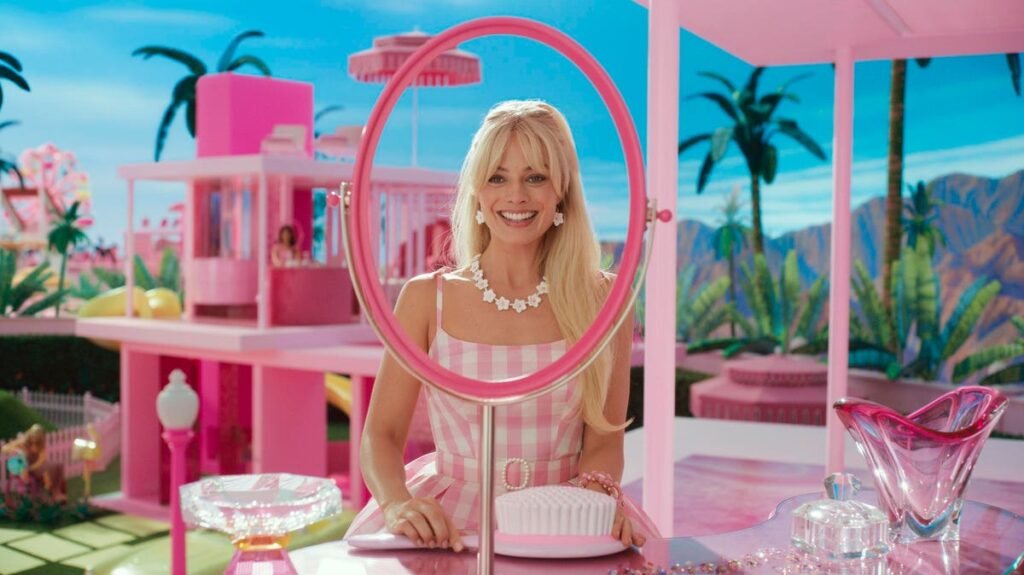 In recent days, 'Barbie' also became Warner Bros' highest-grossing film ever as it passed the record set by 'Harry Potter and the Deathly Hallows Part Two', which was the final instalment of the megahit wizarding franchise based on the magical book series by J.K Rowling.
Greta Gerwig's smash hit – which also stars Ryan Gosling as Barbie's boyfriend Ken – was released on the same day as wartime drama 'Oppenheimer' and the two films sparked a phenomenon known as Barbeheimer due to their polarity, and the weekend also saw the Christopher Nolan- directed epic become the second-highest-grossing R-rated movie in history.
The biopic which chronicles the career of American theoretical physicist J. Robert Oppenheimer has now collected a reported $787 million at the box office, meaning that it has overtaken the record set by Ryan Reynolds' 2018 hit 'Deadpool 2', which made $785 million and was also deemed unsuitable for those under the age of 17.
This means that the drama – which was directed by Christopher Nolan and stars Cillian Murphy as the titular wartime hero – is just behind 'Joker' on the list of highest-grossing R-rated movies ever, which became the first movie of its kind to surpass the $1 billion mark following its release in 2019.
'Guardians of the Galaxy Vol. 3' currently stands as the third-highest-grossing film of 2023, having taken $845,522,394 at the box office.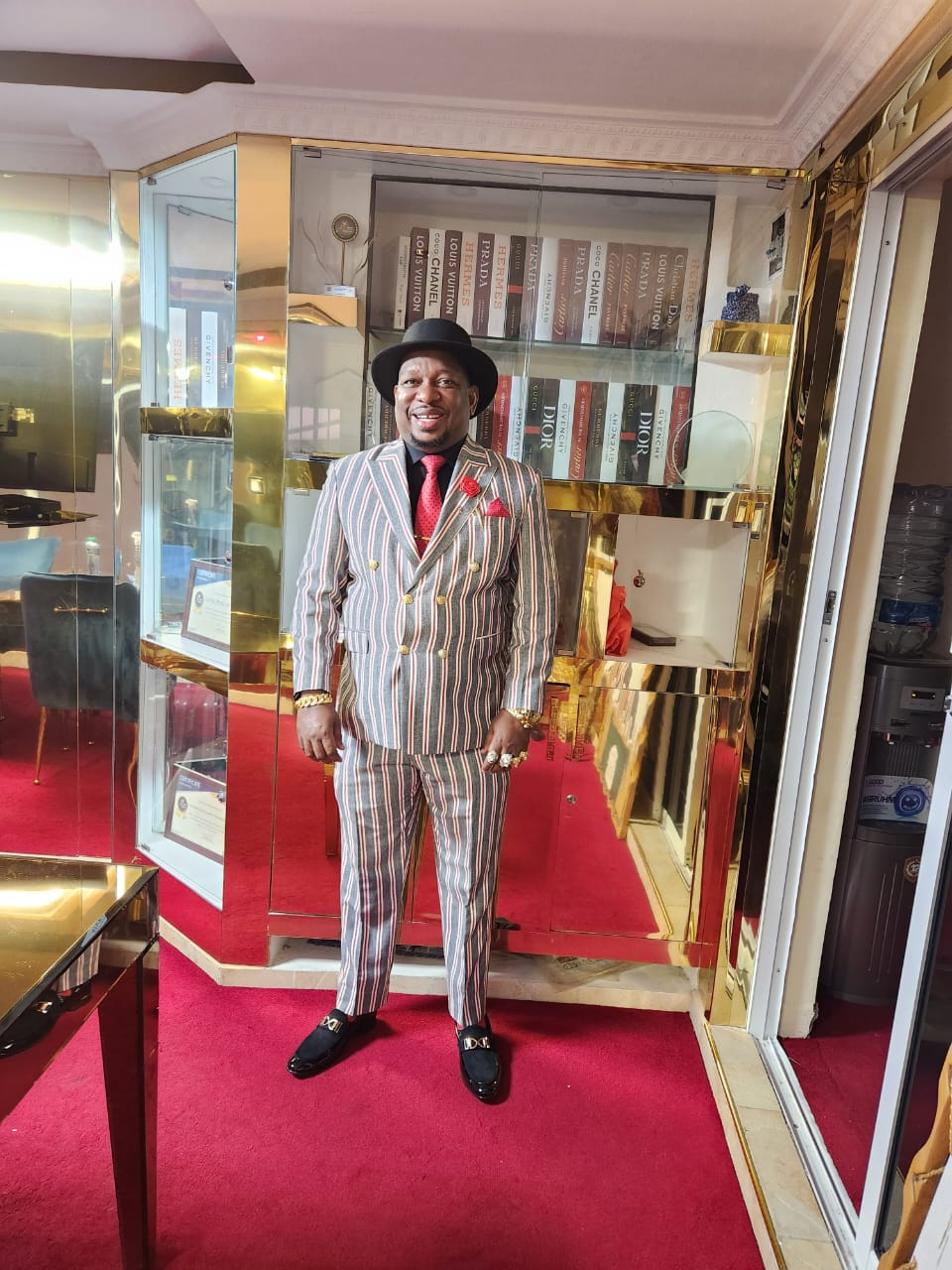 Gone are the days of drab suits and dull ties; Sonko, the former county boss, is writing the fashion rules. With every passing day, he unleashes a burst of style that leaves fashion enthusiasts drooling and fashion critics swooning. It's a fashion fiesta, and everyone's invited to the Sonko runway!
Decked out in major brands like Gucci and Luis Vuitton, he struts the streets like a king, commanding attention with every step. His outfits, a symphony of colors and patterns, play a harmonious rhyme, dancing to the rhythm of his confidence. The man knows he's got it, and he flaunts it – an unapologetic display of self-expression and sartorial delight.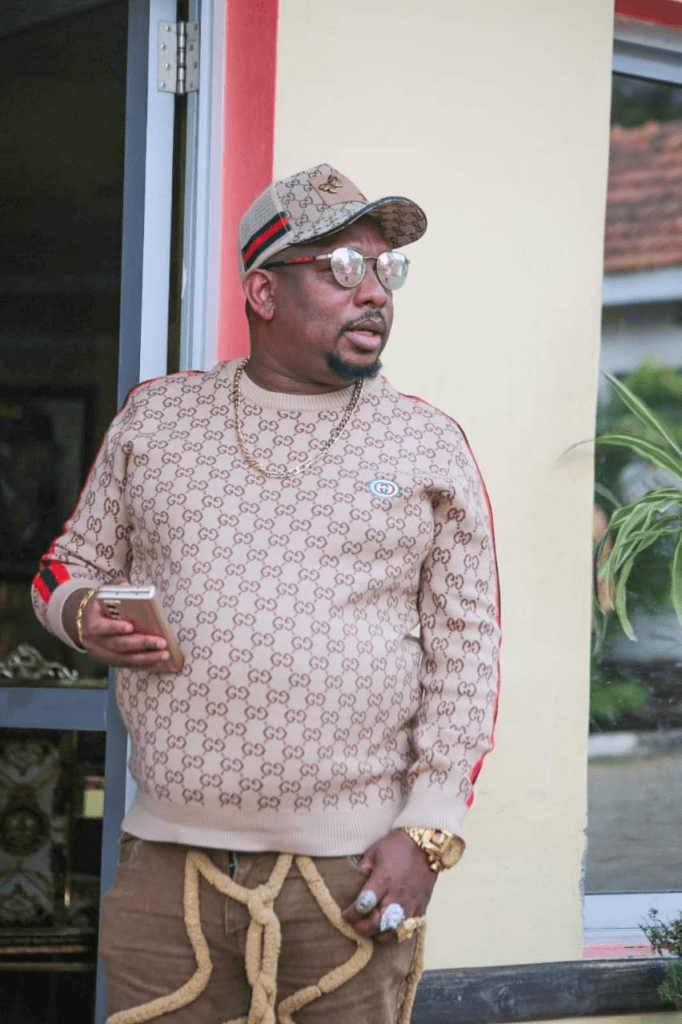 But it's not just about wearing the best labels; it's the way Sonko owns each look that sets him apart. His confidence is infectious, spreading like wildfire and igniting a fashion revolution. When he steps out, the city lights up, and the paparazzi go wild, capturing every angle of his outstanding ensemble.
And it's not just about wearing the clothes; it's about showcasing his collections too. Sonko knows how to curate his fashion prowess, and like a master storyteller, he narrates tales of glamour through his outfit choices. Each ensemble a chapter, a vibrant page-turner of style evolution that leaves fans begging for more.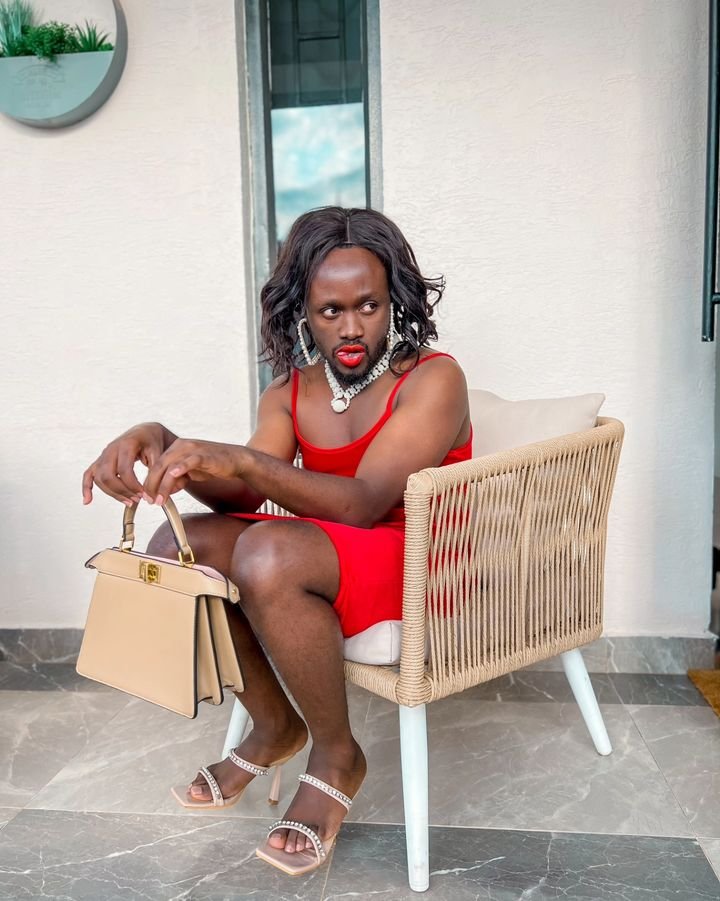 A video showcasing Kenyan musician Kevin Mbuvi Kioko, widely known as Bahati, donning women's attire has ignited a whirlwind of reactions across the internet. The gospel artist has not only been seen wearing his wife's clothes but also experimenting with makeup, sparking a wave of criticism and mixed opinions.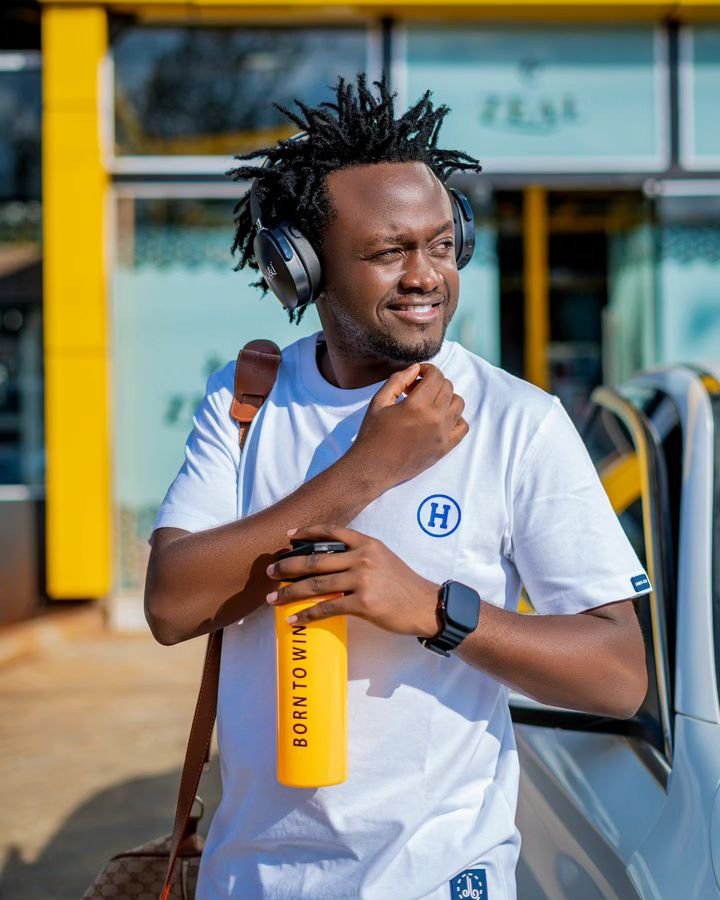 In response to Kenyans who urged him to conform to societal norms, Bahati took to Instagram to defiantly proclaim his beauty and shut down his detractors. He wrote, "Unaongea mbaya na nimeiva kuliko dem yako" (You speak ill, yet I am more beautiful than your girlfriend)
While artists occasionally sport unconventional and humorous outfits, it remains unclear whether it's for publicity or purely entertainment purposes. Concerns have emerged regarding Bahati's recent trend of wearing his wife, Diana's clothing, with many speculating about his potential association with the LGBTQIA+ community.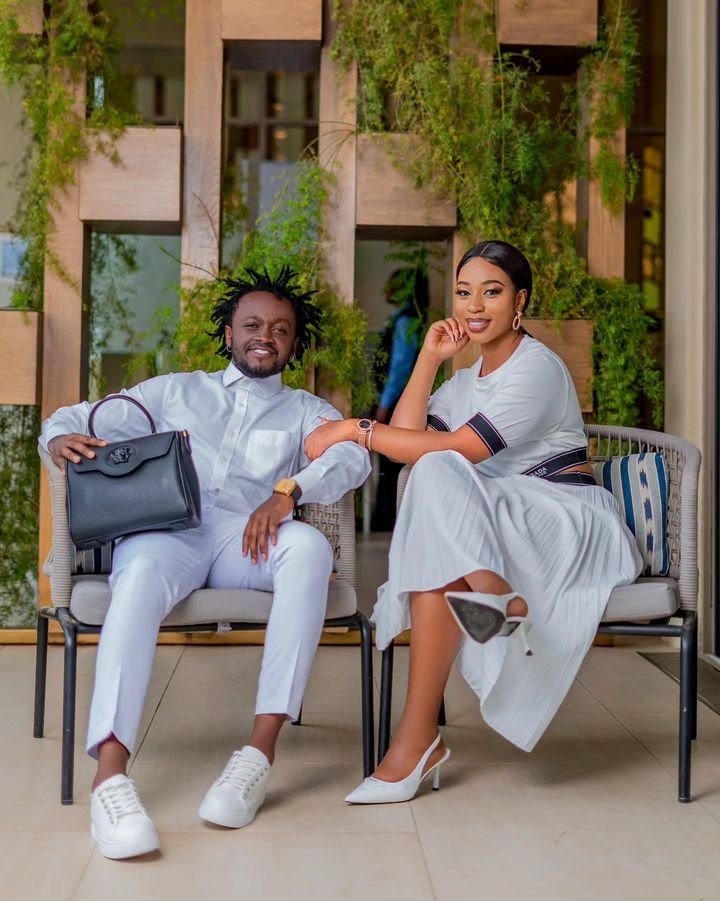 Several other celebrities, including Erick Omondi, Oga Obina, and Embarambamba, have also been spotted wearing women's clothes. The entertainment industry continues to be rife with controversies and jaw-dropping transformations that keep fans buzzing and questioning the motives behind these acts.