Distinctive Identity of Anime: Breaking Free from Cartoon Stereotypes
I have had this conversation with most people and frankly, I am disappointed. Anime is not cartoons.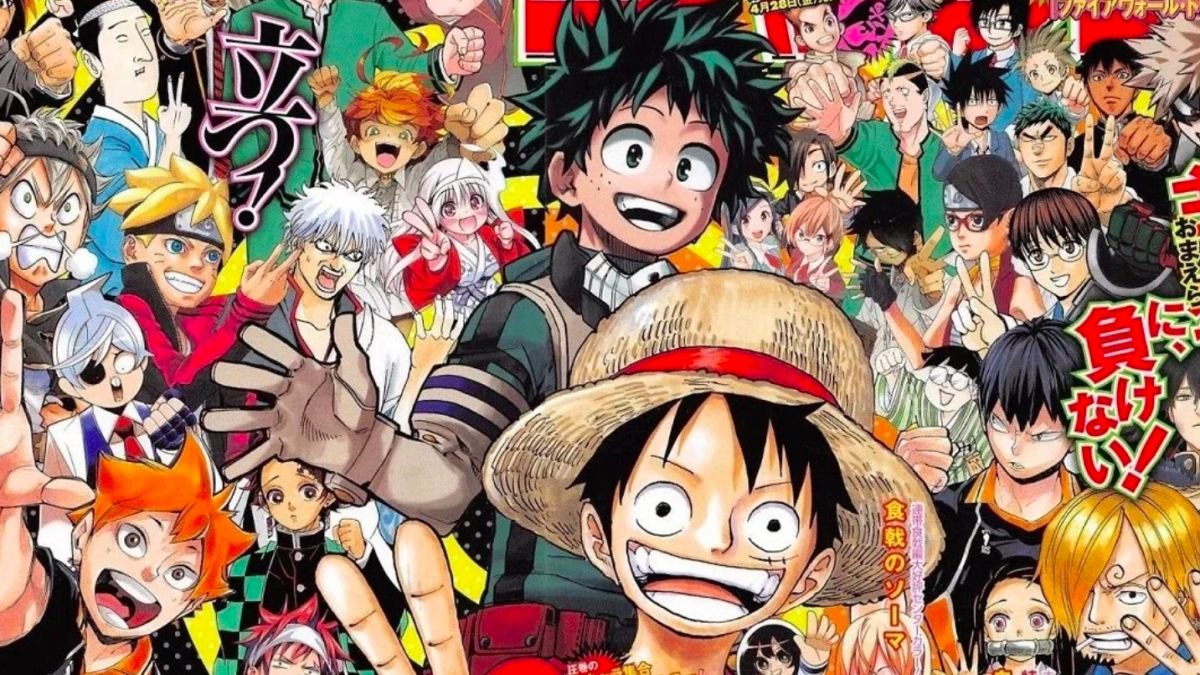 Anime focuses primarily on life issues; things tied closer to human emotion and has diverse themes. Cartoons are generally made to make people laugh and so are more comical. Remember this next time we speak …. enough of the rant, here are some unique and easy Anime to start out with.
Samurai X (Rurouni Kenshin)
Old is gold…. so is Samurai X. The story revolves around Kenshin Himura, a former ruthless assassin who now seeks redemption by peaceful wandering, vowing never to kill again. During his journey, he encounters various individuals and forms new connections, including Kaoru Kamiya – a kindhearted dojo owner, and Yahiko Myojin – a young student seeking guidance.

However, Kenshin's violent past catches up with him as formidable enemies from his past emerge, forcing him to confront his demons while protecting those he cares about. The series skillfully combines action, historical elements, and profound character development. This makes it a timeless tale of honor, redemption, and the enduring power of humanity. The anime started in 1996 and takes place in the 1860s during the Bakumatsu Revolution when Japan was torn asunder as revolutionaries tried to overthrow the Tokugawa Shogunate, which had ruled for 300 years, and restore the Emperor to power.
Another
Anime horror slaps differently, if you don't believe me try this one. In class 3-3 of Yomiyama North Junior High, transfer student Kouichi Sakakibara makes his return after taking sick leave for the first month of school. Among his new classmates, he is inexplicably drawn toward Mei Misaki—a reserved girl with an eyepatch whom he met in the hospital during his absence. But none of his classmates acknowledge her existence; they warn him not to acquaint himself with things that do not exist. Against their words of caution, Kouichi befriends Mei—soon learning of the sinister truth behind his friends' apprehension.

The ominous rumors revolve around a former student of the class 3-3. However, no one will share the full details of the grim event with Kouichi. Engrossed in the curse that plagues his class, Kouichi sets out to discover its connection to his new friend. As a series of tragedies arise around them, it is now up to Kouichi, Mei, and their classmates to unravel the eerie mystery—but doing so will come at a hefty price. I rate this a 9 – it's a great one-season show.
Honorable mentions
Yakusokuno Neverland (The Promised Neverland), Demon Slayer, Bleach, Jujitsu Kaisen, and Atack on Titan.

*Anime has English versions, you do not have to strain to use subtitles. Just watch dubbed episodes.

Have a lovely watch.
Comedian Sharon (Shazz) Nderitu Electric Performance at Heartbreak Hotel.
Stand up comedian Sharon(Shazz) Nderitu fire perfomance at the Heartbreak Hotel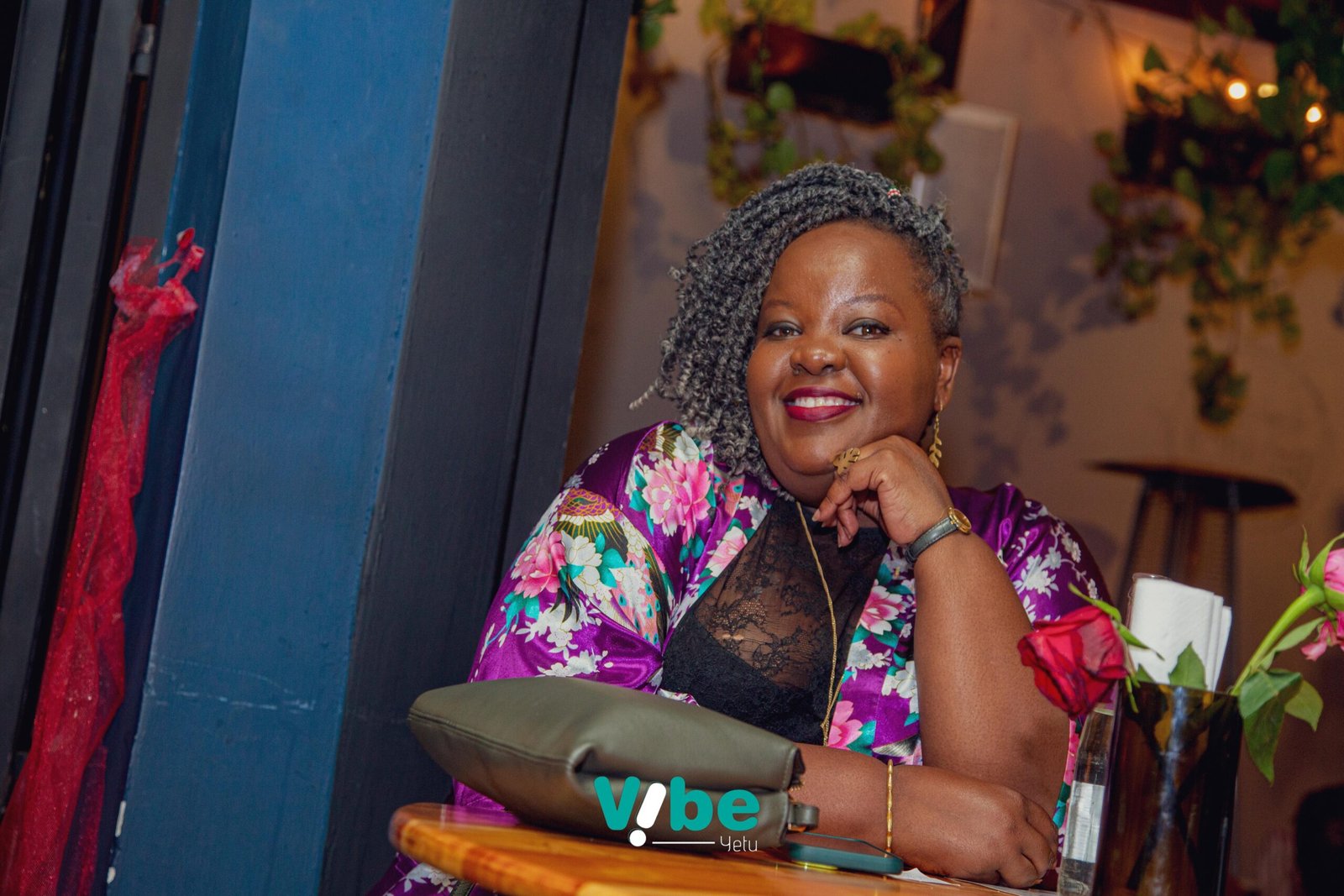 Kenyan Stand-up comedian Sharon Nderitu, otherwise known as Shazz left the audience in stitches with her witty performance Wednesday at the Heartbreak Hotel. Sharon in her well-crafted adult humor took the stage with her fire performance. The event was held at the 254 Beer District in Westlands.
Sharon served the audience with Jamaican breakfast as she mimicked their accent leaving the crowd amused. In an exclusive interview, the bubbly comedian revealed that she got into the industry courtesy of a comment from a stranger.
" ….The guy thought I was funny and told me to consider getting to comedy.."
Shazz wittily responded to her future in her comedy career stating she'll be on the comedic stage doing her thing.
Unforgettable Performance at the Heartbreak Hotel by IMA!
Songstress Ima marvel midweek with a showstopper performance at The Heartbreak Hotel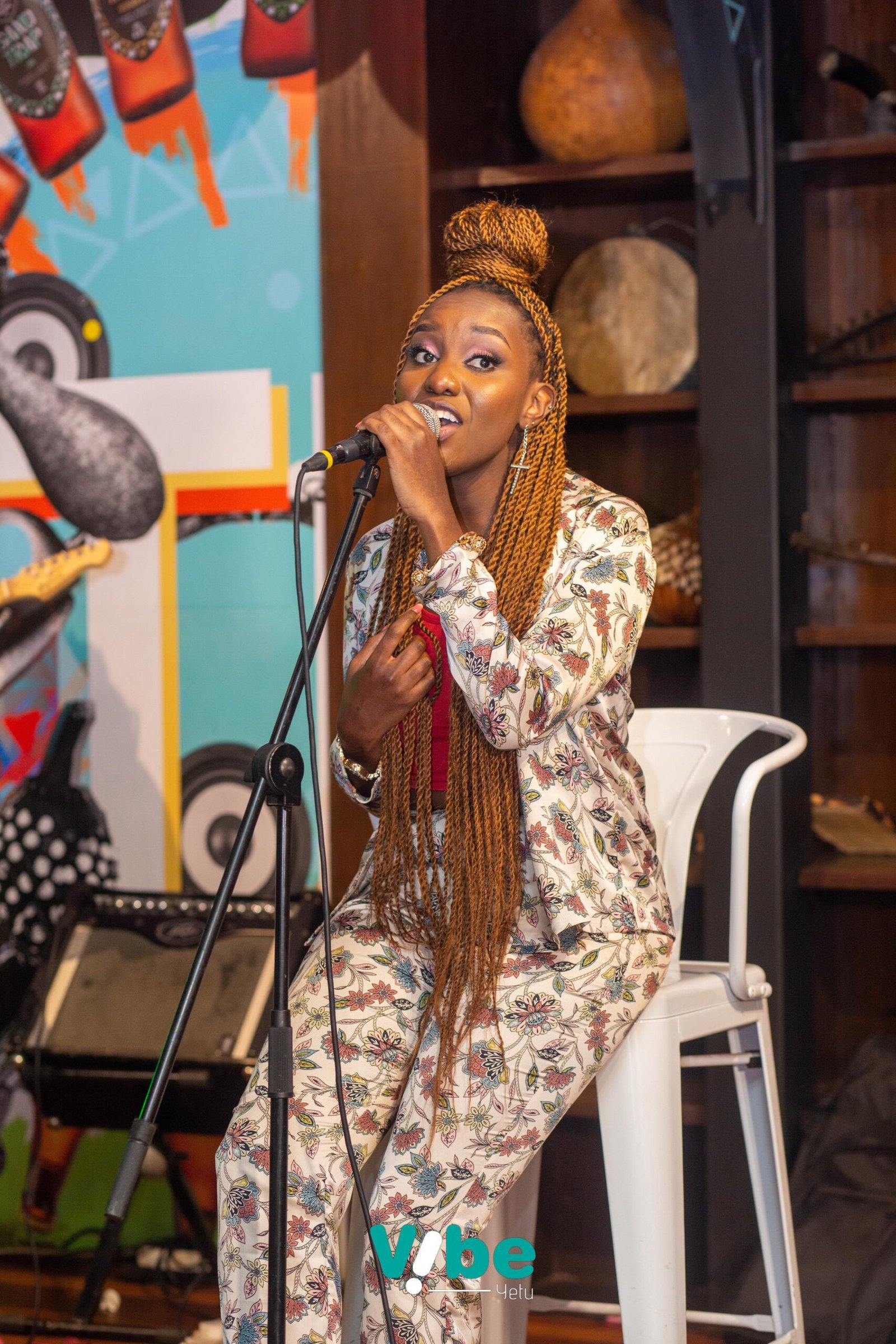 Contemporary RnB singer Ima on Wednesday stole the show in her event dubbed Heartbreak Hotel.
In the ladies-only event, Ima had a live performance with her guitarists Timothy and Jeff with Timothy creating a show with his prowess with the strings while Jeff had the bass guitar. Ima donned her floral creamy pajamas with a cute red top as she completed her look with her sleek white sneakers.
She performed the track Drunk from her EP Therapy explaining the song talking about a man who checks all the boxes but something being a miss. The crowd was all cheers as they sang the lyrics. The ladies were all screaming with their phones out enjoying every bit of the performance.
The singer cum advocate boasts of her EP Therapy with songs like Insecure, Khusubila, Grown Heaven and so many more.
Love, Fun, and Pajamas: Inside the Unforgettable Heartbreak Hotel Soiree
In the heart of Westlands, Nairobi, The Heartbreak Hotel, set the stage with an unforgettable midweek experience.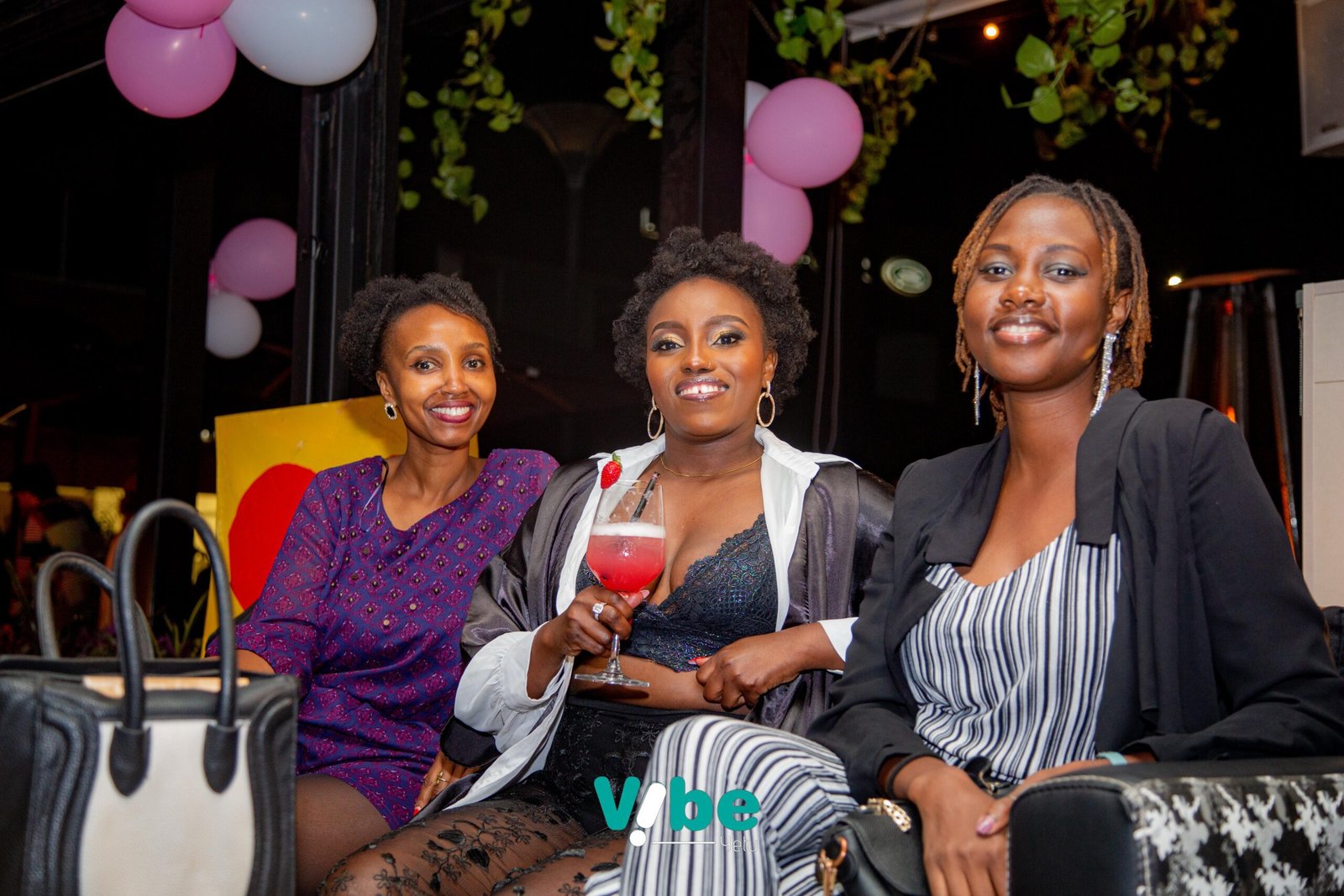 The Heartbreak Hotel dubbed the scene in the heart of Westlands, Nairobi at the 254 Beer District.
The event had a pajama but cute dress code and the ladies did not disappoint. The ladies spiced up their nightwear feeling the soiree looking sexy. With drinks and food, the ladies were having the time of their lives as they were treated to beer tasting.
In an exclusive, the ladies had one agenda: Heartbreak stories. They came to share their stories as they celebrated sisterhood. Recognition of beauty and sharing laughter reached the highest level as they celebrated one another.
Stand-up comedian Sharon(shazz) Nderitu cracked the audience with her adult humor while Muriuki Kiai of Climax with Ciru podcast indulged in a relationship conversation. Performances were done by Wendy who served as the host cum performer.
Heartbreak Hotel climaxed with an electric performance by contemporary RnB singer IMA who was also the host of the event. She performed her lead track Drunk from her EP Therapy leaving the crowd in cheers. The event concluded with IMA receiving a resounding yet cheerful applause.