Inspirational Kenyan Women To Celebrate On Women's Day
Kenya has produced many exceptional women who have made significant contributions to various fields. From environmental conservation to business, politics, and sports, these women have achieved great feats and inspired many.
In this post, we will highlight ten inspirational Kenyan women who have made an impact in their respective fields.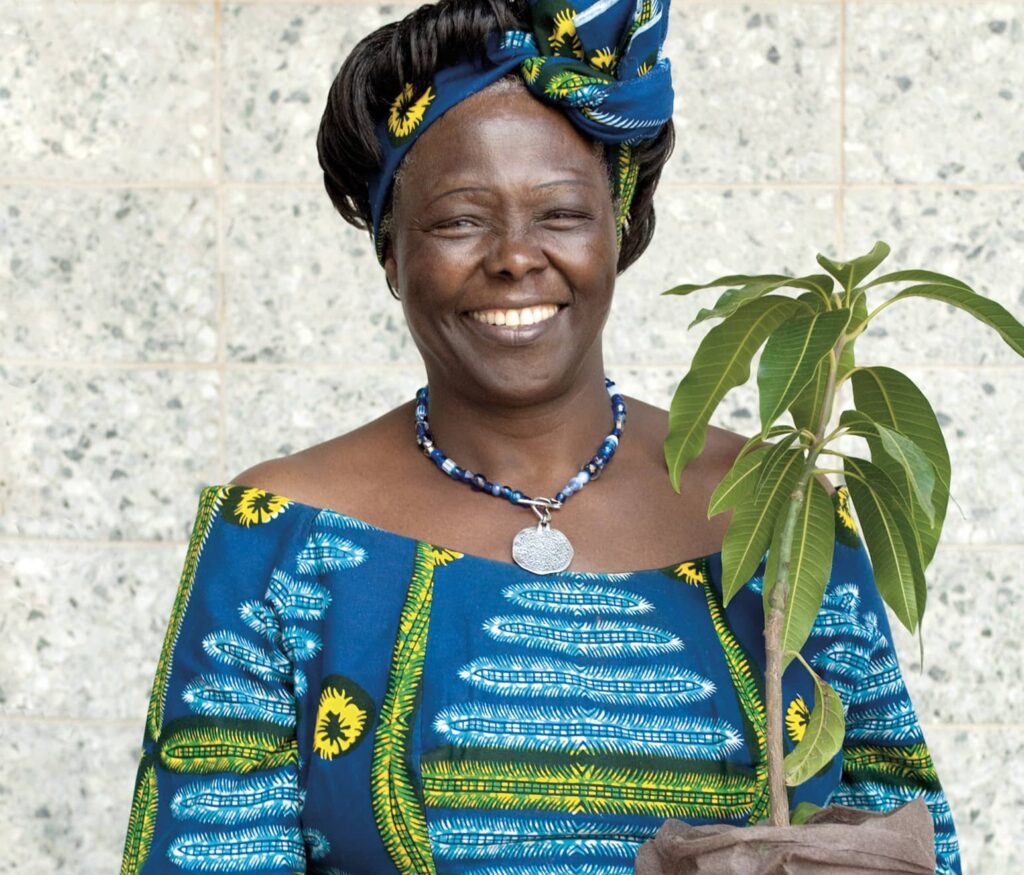 Wangari Maathai – Nobel Prize winner and founder of the Green Belt Movement, which promotes environmental conservation and community development.
Lupita Nyong'o – Academy Award-winning actress, author, and activist, who advocates for women's rights and equality.
Margaret Kenyatta – Former First Lady of Kenya and founder of Beyond Zero, a campaign that seeks to improve maternal and child health in Kenya.
Tabitha Karanja – Businesswoman and founder of Keroche Breweries, the first large-scale brewery owned by a Kenyan woman.
Edith Kimani – Journalist and presenter who focuses on African development and women's issues.
Hellen Obiri – Olympic silver medalist and world champion in the 5000 meters, one of the most successful Kenyan female athletes of all time.
Catherine Ndereba – Olympic silver medalist and world record holder in the marathon, the first Kenyan woman to win the Boston Marathon.
Mercy Moim – Volleyball player and captain of the Kenyan national team, who led the team to its first-ever African title in 2015.
Brigid Kosgei – Marathon runner and current world record holder in the women's marathon, who won the 2019 and 2020 Chicago Marathons and the 2020 London Marathon.
These ten inspirational Kenyan women have made significant contributions to their respective fields and have inspired many through their work. Their achievements serve as a reminder that women can achieve greatness and make a difference in their communities.
Showmax Brings A New Telenovela To The Screens Featuring Ian Mbugua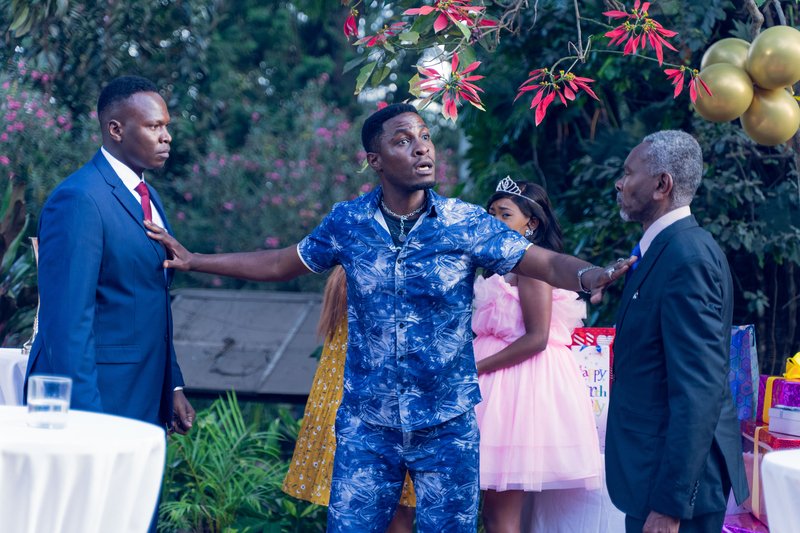 The first Showmax Original telenovela in Kenya, titled 'Second Family' is now streaming.
The first episode introduces us to Ian Mbugua's (Single Kiasi) complicated world as Leo Lang'at, a billionaire whose secrets catch up with him after his untimely death, pitting his two families against one another in a battle for wealth, power and revenge.
On one side is his legitimate family, the city-dwelling wealthy Gatehis, led by the matriarch Evangeline. Measured, calculating, classy but ruthless when crossed, Evangeline is played by Dora Nyaboke (Single Kiasi, Crime and Justice) in her first ever lead role.
On the other side, tucked away in their decent Uasin Gishu home are the Lang'ats, Leo's second family from whom the young Sinde (newcomer Vanessa Okeyo) rises to challenge Evangeline as they both fight for the control of Leo's empire.
Second Family also stars Brian Ogola (Disconnect 2), Helen Keli (Selina), Nick Ndeda (18 Hours), Stephanie Muchiri (Paa), Serah Wanjiru (Sincerely Daisy), Arabron Nyyneque (40 Sticks), Mumbi Maina (The Matrix Resurrections), Brian Abajah (Single Kiasi), Lewis Leshan (Crime and Justice), Ella Maina (Sincerely Daisy), Florence Nduta (Chaguo), Charles J. Ouda (Pepeta), Mary Mwikali (Market Price), and Eve Jackson (Mpakani).
Written by Mkamzee Mwatela (Mali) and Anette Shadeya (Country Queen), Second Family is helmed by Adam Neutzsky-Wulff and Edwin Kamau, who both directed the Kalasha-nominated police procedural series Crime and Justice, the first-ever Showmax Original title in Kenya.
Second Family is the first Showmax Original telenovela in Kenya, and the streamer's third Original telenovela in Africa, building on the success of South Africa's award-winning, record-breaking The Wife – inspired by Dudu Busani-Dube's bestselling novels Hlomu The Wife (Season 1), Zandile the Resolute (Season 2) and Naledi, His Love; and Nigeria's Wura.
Intruder Who Wanted To Propose To Rihanna Apprehended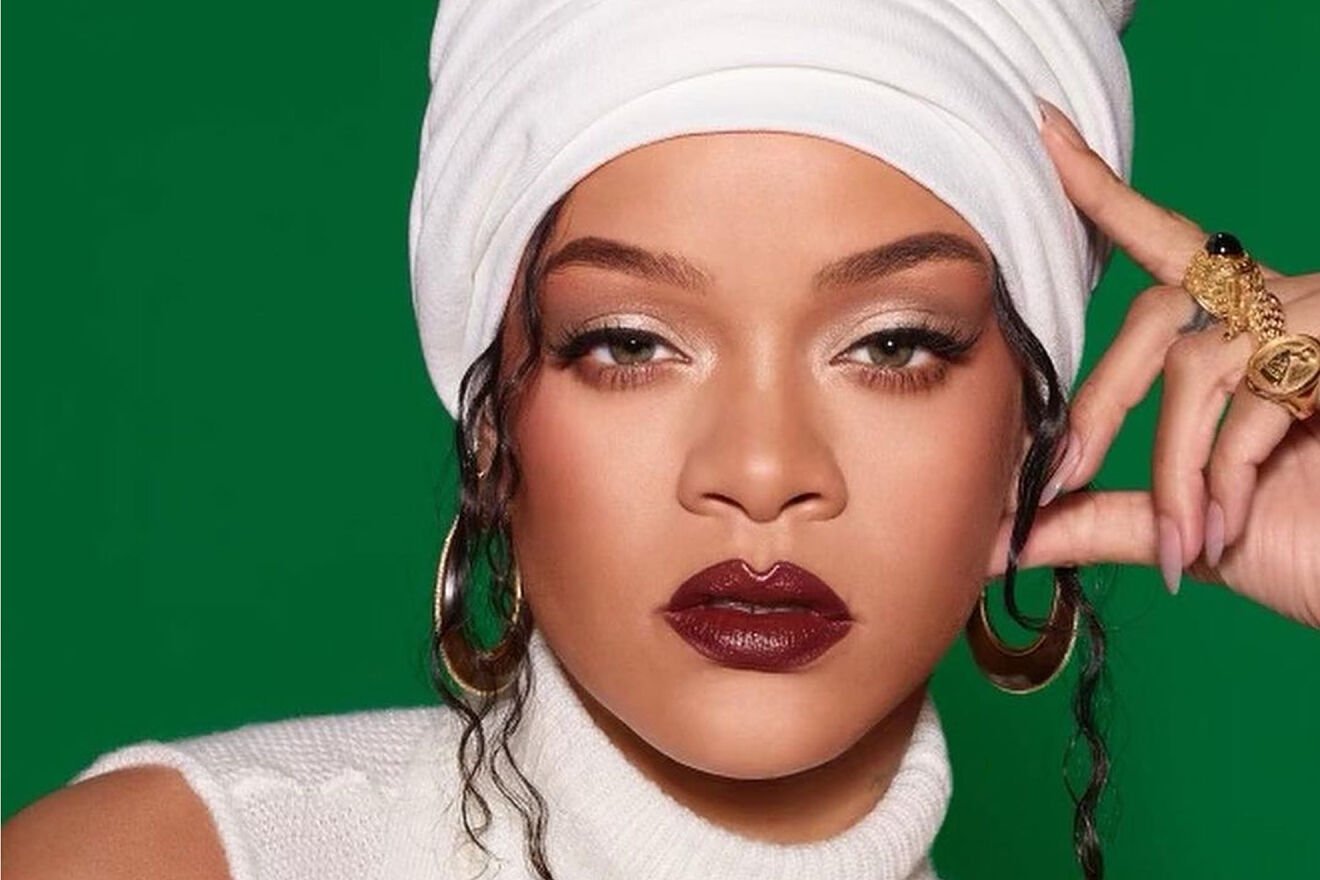 Police were called to Rihanna's home on Thursday (23.03.23) after a man arrived at the house with the intention of proposing to the singer.
The unnamed guy had travelled from South Carolina to Los Angeles and walked up the 'Diamonds' hitmaker's house but was almost immediately stopped by her security team.
After telling them of his intentions, the staff called cops and the officers handcuffed the man, put hi in a squad car and had a "serious chat about his intentions", TMZ reports.
It was determined the man hadn't broken any laws but he was asked to leave and told not to return.
It is unclear if pregnant Rihanna – who has a 10-month-old son with partner A$AP Rocky – was at home at the time.
This isn't the first time an unwanted visitor has been to her house.
In 2018, a guy named Eduardo Leon spent 12 hours inside Rihanna's house last May before he was found by the 35-year-old singer's assistant.
When he was arrested by police, he claimed he intended on having sex with Rihanna – who was not home at the time – though he insisted he would not have done it without her consent.
He later pleaded guilty to stalking, vandalism and resisting arrest and was sentenced to five years probation and ordered to participate in a Office of Diversion and Re-entry (ODR) programme, which is designed for offenders who have "mental health and/or substance use disorders, including persons who are homeless".
Rihanna was also granted a criminal protection order against him.
Meanwhile, in 2015, investigators questioned a man who had sent the 'Umbrella' singer death threats and taken selfies outside her mansion, whilst in 2014, police in New York arrested a man after he showed up at her SoHo home to deliver notes to the star, after having already sent multiple letters to her Los Angeles address.
Former Kenyan Beauty Queen Rachel Mbuki Files For Divorce From Her Russian Hubby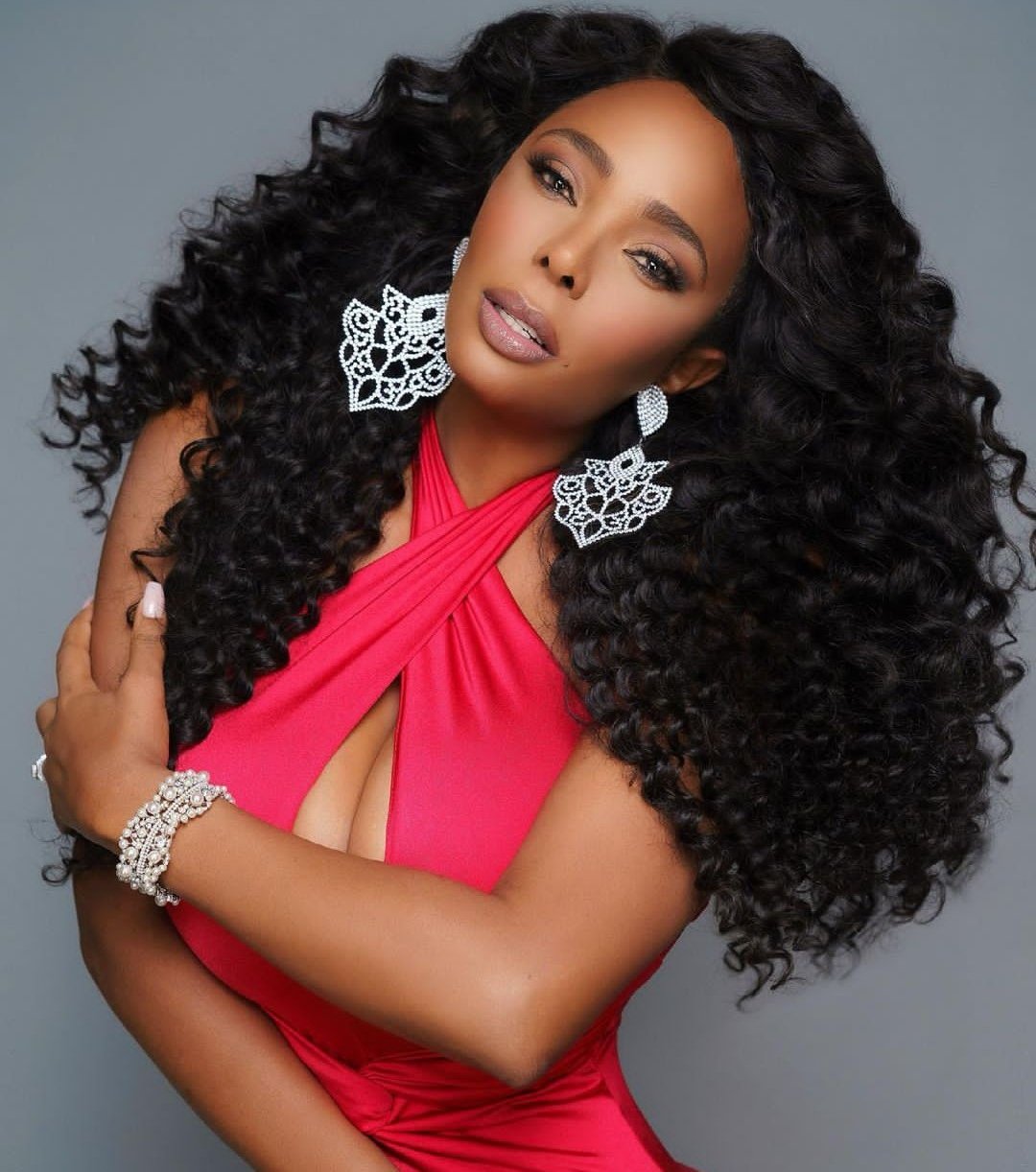 Former Miss Universe Kenya Rachel Mbuki has announced the end of her marriage from her Russian husband, Dmitry Litvishkova.
The multi-talented personality, made the announcement on Instagram expressing her regret on the decision and adding that she would be filing for divorce.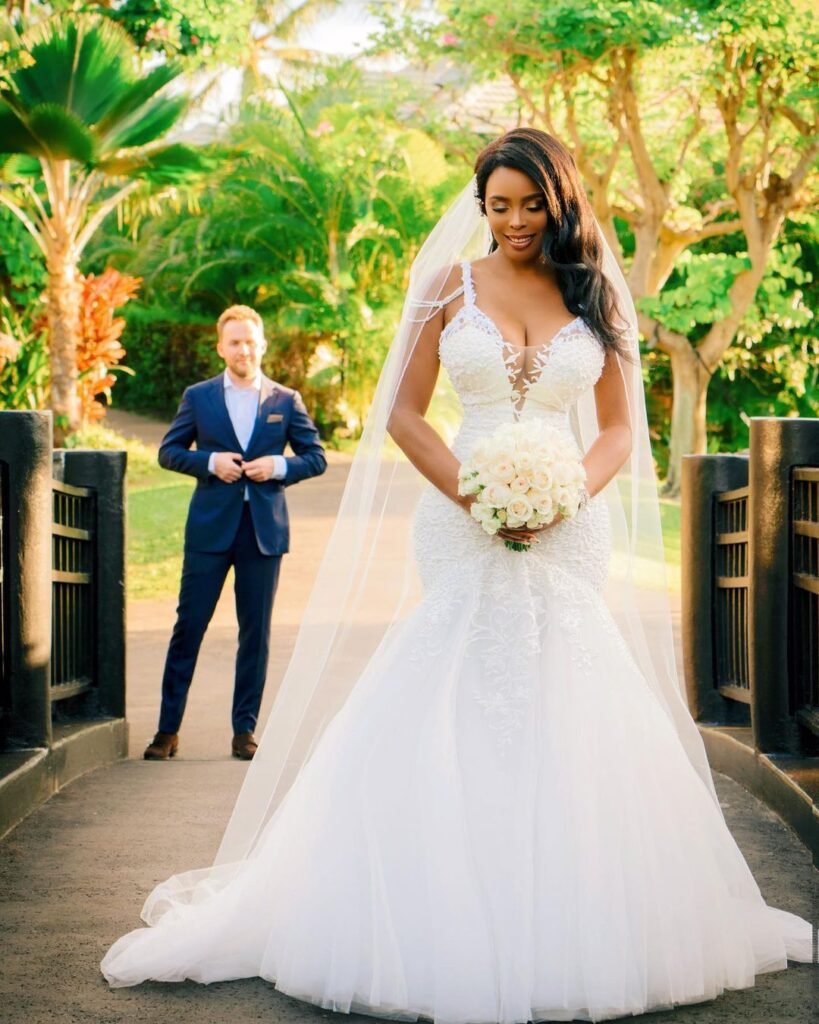 "It is with much regret that I announce that my husband and I have come to the tough decision to end our marriage. We are currently separated, and I am filing for divorce," Mbuki wrote.
The US-based beauty queen also appealed for privacy as she navigated the tough season, asking the public for their 'kindness and consideration'.
Mbuki also thanked her close friends and family for their support and acknowledged that the announcement came as a shock to them.
The shocking divorce comes after 15 years of being together and their colourful wedding in Hawaii after eloping during the pandemic in 2020.