Drake Regrets Naming His Ex-Girlfriends In His Music
Drake regrets namechecking his exes in his music.
The 'Hotline Bling' hitmaker admitted he has two regrets when it comes to his back catalogue, one being "disrupting somebody's life" by mentioning them by name or making clear references to them, and the second being mocking older rappers.
Discussing his song 'Weston Road Flows', in which he raps about retiring at 35, he told Lil Yachty on 'Moody Conversations': "I hate hearing that s***. I think that, and sometimes when I've said girls' names in songs, maybe those are the two things that I look back on and I'm like, 'Maybe I could've done without, like, s* on people for age or disrupting somebody's life.' "
The 36-year-old rapper stressed that "the lyrics are never with ill intent" but admitted one of his former partner's had called him out about it once and bluntly told him about the impact his words could have.
But though Drake has tried his "best to stop doing that", he admitted it isn't always easy because sometimes he just needs an outlet for his feelings.
During his carer, Drake has recorded several songs fans believed to be about his relationship with Rihanna, and in 2021, he claimed he briefly dated SZA in his track 'Mr. Right Now'.
He rapped of the 'Kill Bill' singer: "Yeah, said she wanna f*** to some SZA, wait / 'Cause I used to date SZA back in '08."
The same year, he referenced a relationship with Jennifer Lopez in 'Diplomatic Immunity'.
The track features the lyric: "2010 was when I lost my halo/2017, I lost a J."
Comedian Sharon (Shazz) Nderitu Electric Performance at Heartbreak Hotel.
Stand up comedian Sharon(Shazz) Nderitu fire perfomance at the Heartbreak Hotel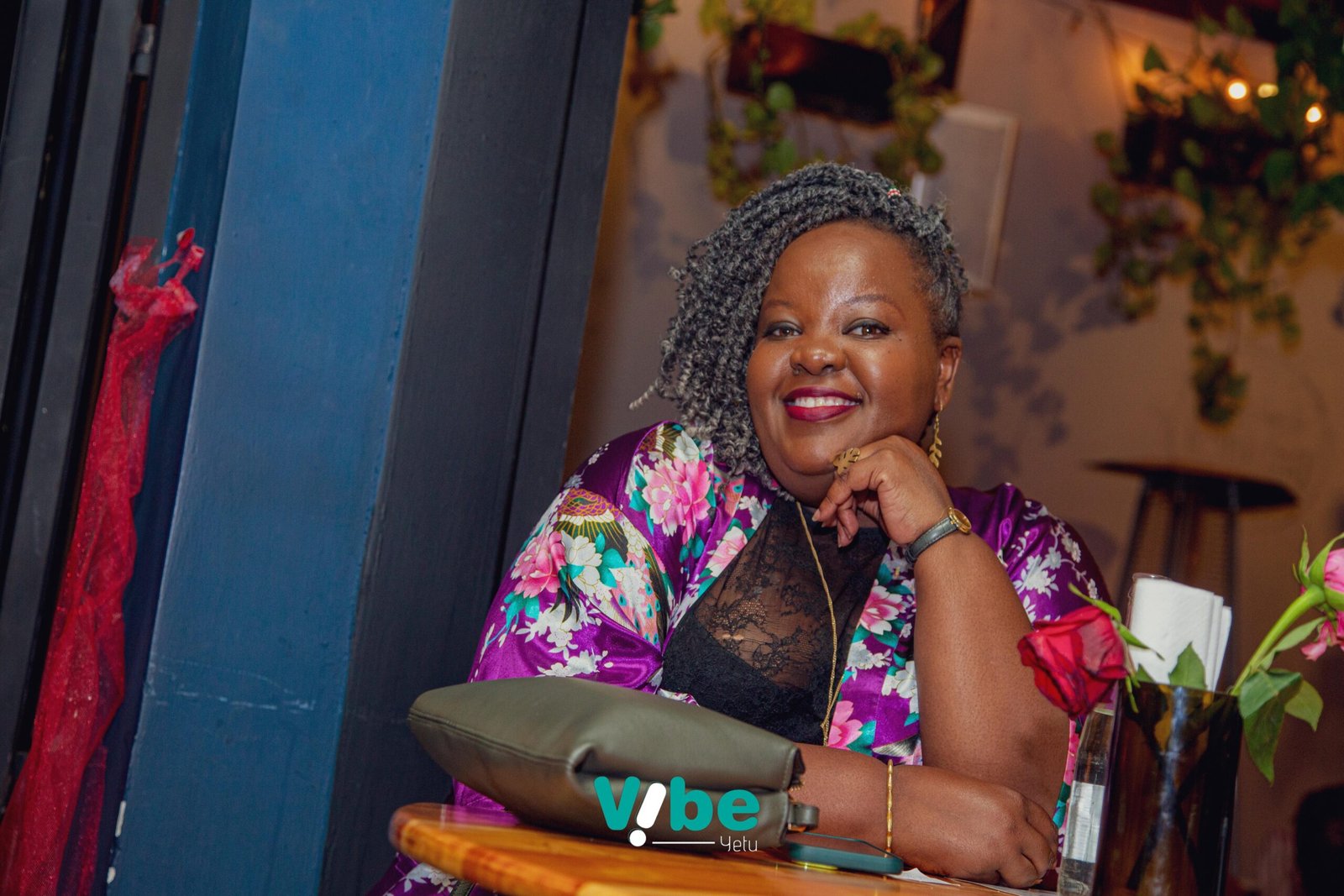 Kenyan Stand-up comedian Sharon Nderitu, otherwise known as Shazz left the audience in stitches with her witty performance Wednesday at the Heartbreak Hotel. Sharon in her well-crafted adult humor took the stage with her fire performance. The event was held at the 254 Beer District in Westlands.
Sharon served the audience with Jamaican breakfast as she mimicked their accent leaving the crowd amused. In an exclusive interview, the bubbly comedian revealed that she got into the industry courtesy of a comment from a stranger.
" ….The guy thought I was funny and told me to consider getting to comedy.."
Shazz wittily responded to her future in her comedy career stating she'll be on the comedic stage doing her thing.
Unforgettable Performance at the Heartbreak Hotel by IMA!
Songstress Ima marvel midweek with a showstopper performance at The Heartbreak Hotel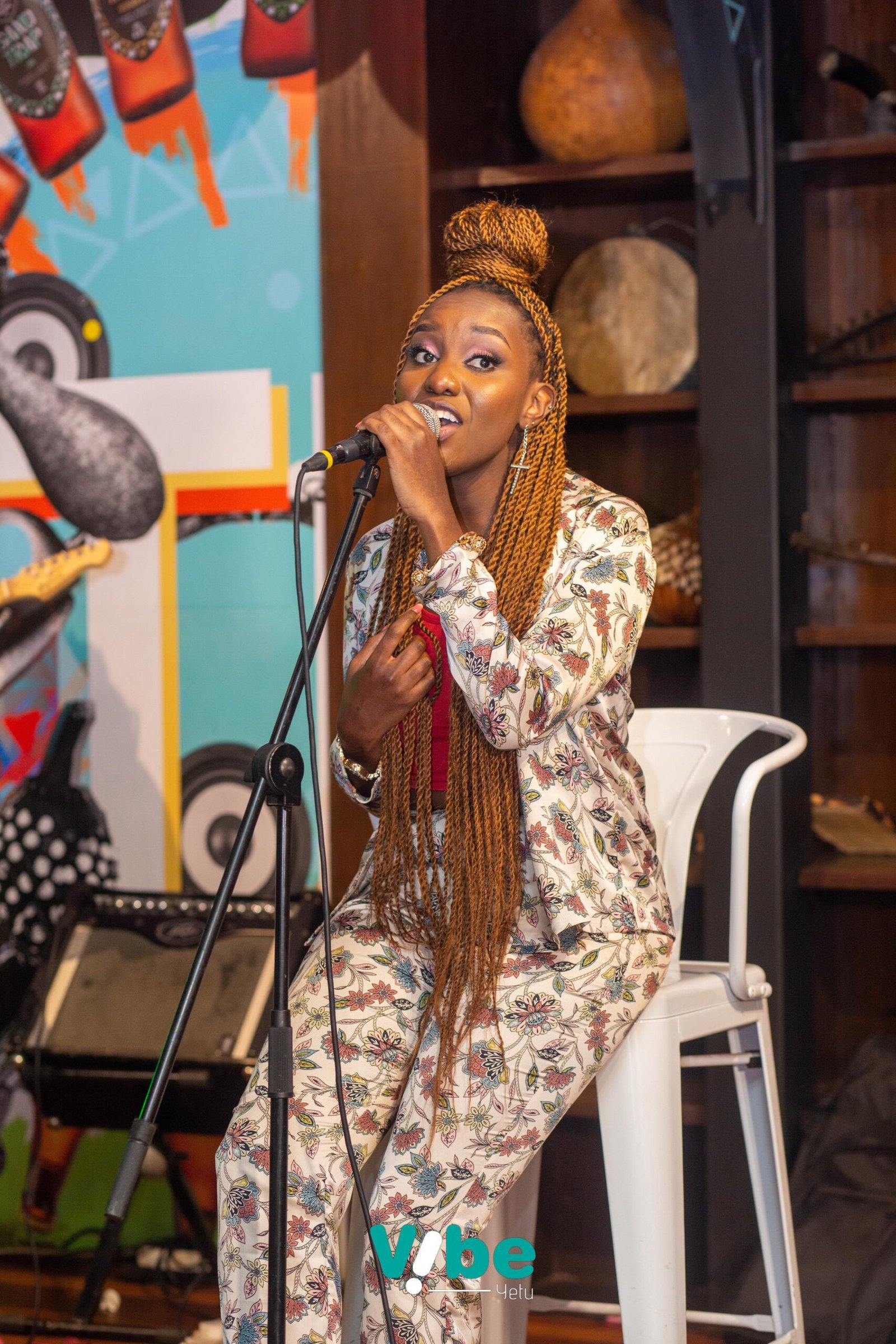 Contemporary RnB singer Ima on Wednesday stole the show in her event dubbed Heartbreak Hotel.
In the ladies-only event, Ima had a live performance with her guitarists Timothy and Jeff with Timothy creating a show with his prowess with the strings while Jeff had the bass guitar. Ima donned her floral creamy pajamas with a cute red top as she completed her look with her sleek white sneakers.
She performed the track Drunk from her EP Therapy explaining the song talking about a man who checks all the boxes but something being a miss. The crowd was all cheers as they sang the lyrics. The ladies were all screaming with their phones out enjoying every bit of the performance.
The singer cum advocate boasts of her EP Therapy with songs like Insecure, Khusubila, Grown Heaven and so many more.
Love, Fun, and Pajamas: Inside the Unforgettable Heartbreak Hotel Soiree
In the heart of Westlands, Nairobi, The Heartbreak Hotel, set the stage with an unforgettable midweek experience.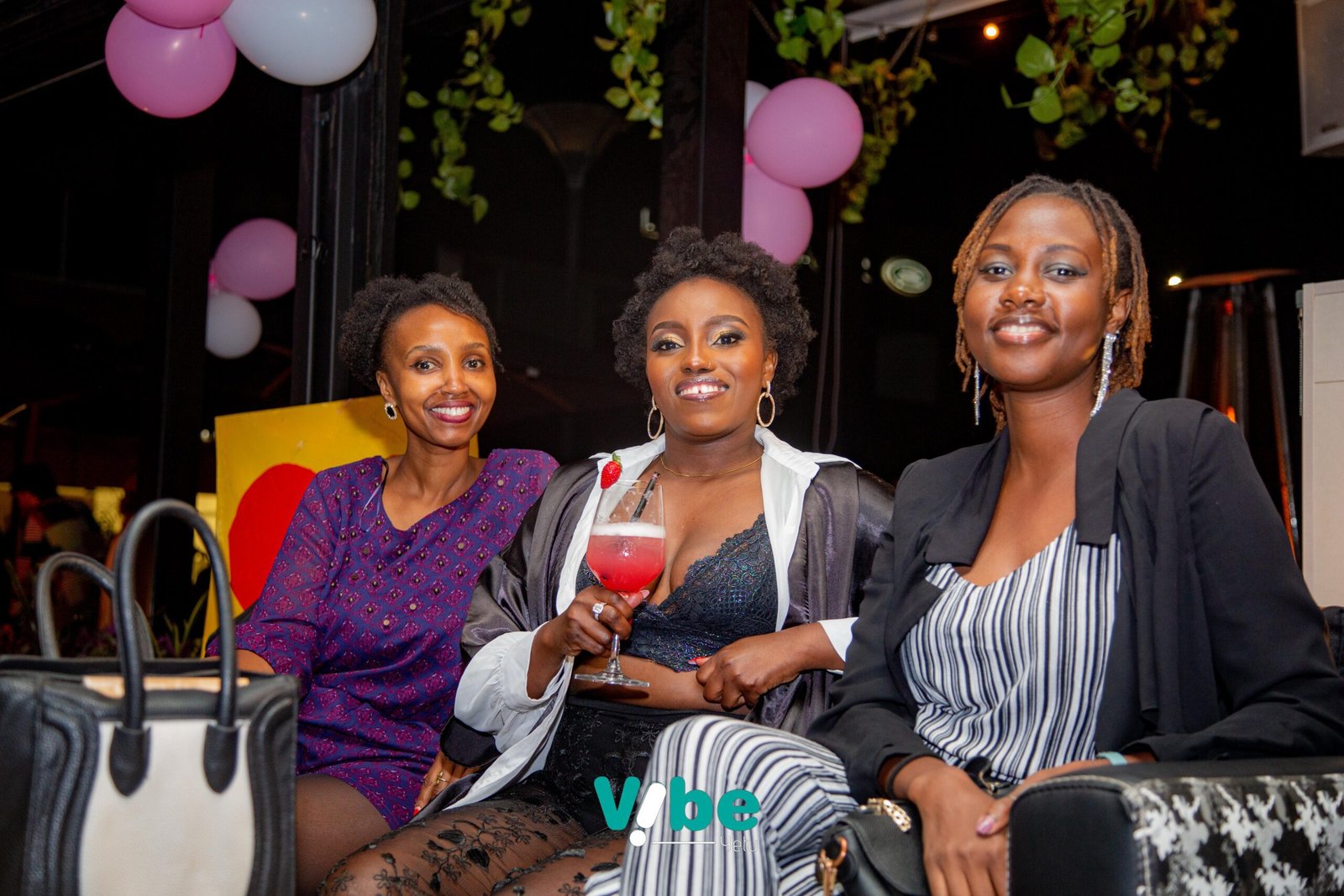 The Heartbreak Hotel dubbed the scene in the heart of Westlands, Nairobi at the 254 Beer District.
The event had a pajama but cute dress code and the ladies did not disappoint. The ladies spiced up their nightwear feeling the soiree looking sexy. With drinks and food, the ladies were having the time of their lives as they were treated to beer tasting.
In an exclusive, the ladies had one agenda: Heartbreak stories. They came to share their stories as they celebrated sisterhood. Recognition of beauty and sharing laughter reached the highest level as they celebrated one another.
Stand-up comedian Sharon(shazz) Nderitu cracked the audience with her adult humor while Muriuki Kiai of Climax with Ciru podcast indulged in a relationship conversation. Performances were done by Wendy who served as the host cum performer.
Heartbreak Hotel climaxed with an electric performance by contemporary RnB singer IMA who was also the host of the event. She performed her lead track Drunk from her EP Therapy leaving the crowd in cheers. The event concluded with IMA receiving a resounding yet cheerful applause.