Things You Did Not Know About The Late Pope Benedict XVI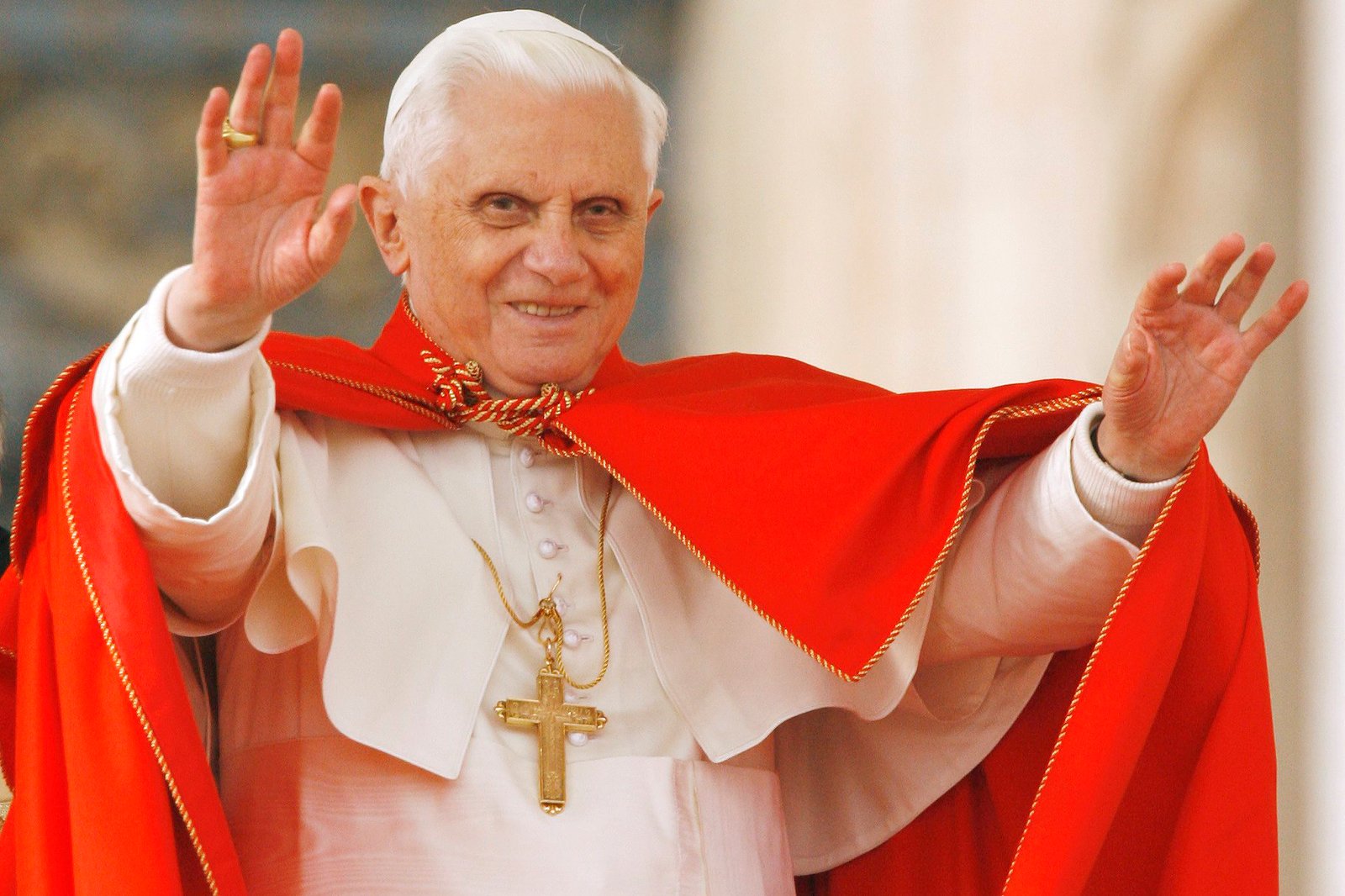 Pope Benedict XVI, born as Joseph Aloisius Ratzinger, is a name that is known around the world. He served as the Pope from 2005 to 2013, and during his papacy, he became known for his strong stance on traditional Catholic teachings and his use of social media to communicate with Catholics around the world.
On 31 December 2022, Pope Benedict XVI died at the Mater Ecclesiae Monastery in Vatican City at the age of 95. He had been pope emeritus since his resignation as the leader of the Catholic Church in 2013 due to ill health.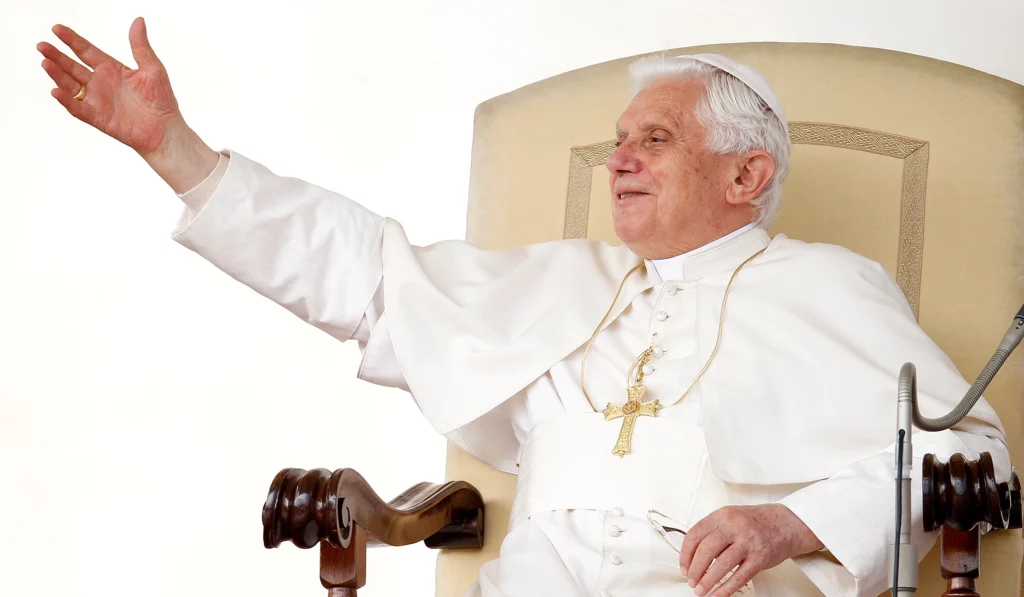 Benedict's body lay in state in St. Peter's Basilica from 2 to 4 January 2023, during which almost 200,000 mourners paid their respects. His funeral, presided over by Francis, took place in St. Peter's Square on 5 January, and was attended by around 50,000 people.
However, there are still many things about Pope Benedict that many people may not know.
For starters, Pope Benedict was born on April 16, 1927 in Marktl, Bavaria, Germany. This makes him the oldest Pope to be elected in the last 275 years. Pope Benedict was also a highly educated man, holding a Doctorate in Theology and a Doctorate in Philosophy. He was fluent in several languages, including German, Italian, French, English, and Latin.
During World War II, Pope Benedict served in the German military as an anti-aircraft helper. After the war, he began his studies in theology and was ordained a priest in 1951. He went on to hold several important positions within the Catholic Church, including serving as the Prefect of the Congregation for the Doctrine of the Faith from 1981 to 2005. In this role, he was responsible for safeguarding the teachings of the Catholic Church.
Pope Benedict was known for his strong stance on traditional Catholic teachings, including opposition to abortion, contraception, and same-sex marriage. He was also the first Pope to use social media, including Twitter, to communicate with Catholics around the world.
In 2013, Pope Benedict made history by becoming the first Pope to resign in nearly 600 years. Since then, he lived a relatively private life, but made occasional public appearances and statements on religious and social issues.
Overall, Pope Benedict XVI was a significant figure in the Catholic Church and his impact will continue to be felt for years to come.
Reasons Why You Never Achieve Your New Year's Resolutions
New Year's resolutions are a great way to start the year off on the right foot. However, many people find that they struggle to achieve their goals and end up feeling disappointed and demotivated.
In this blog post, we will explore some of the common reasons why people don't achieve their New Year's resolutions and provide tips on how to overcome these obstacles.
Setting unrealistic or vague goals: One of the main reasons people fail to achieve their New Year's resolutions is because they set unrealistic or vague goals. For example, saying you want to "lose weight" is not specific enough, and it's hard to track progress or know when you've succeeded. Instead, set a specific and measurable goal, such as "lose 10 pounds in 3 months."
Lack of planning and preparation: Another common reason people don't achieve their resolutions is because they don't have a plan or take the time to prepare. Without a clear plan and steps to achieve a goal, it can be easy to get off track or give up. To overcome this, take the time to plan and prepare. Break your goal down into smaller, achievable steps and create a timeline.
Not having a strong enough reason: If the motivation behind a resolution is not strong enough, it can be easy to lose interest or prioritize other things. It's important to have a clear and compelling reason for why you want to achieve your goal. This will help you stay motivated and focused.
Not being accountable: Having someone to hold you accountable for your progress can help keep you on track. This can be a friend, family member, or coach. Set up regular check-ins and share your progress with them.
Not tracking progress: Keeping track of progress can help to see how far you have come and motivate you to keep going. Use a journal or app to track your progress and celebrate small wins along the way.
Not being flexible: Being too rigid in sticking to a plan can lead to frustration and eventually giving up. Life happens and unexpected events can occur, it's important to be flexible and make adjustments as needed.
Life events: Unexpected events can occur and change priorities or make it hard to keep going with the resolution. In such cases, it's important to reassess and adjust the resolution or take a break and come back to it later.
In conclusion, the key to achieving New Year's resolutions is to set realistic and specific goals, plan and prepare, stay motivated and accountable, track progress, and be flexible. Remember that progress is not always linear and setbacks are a normal part of the process. Celebrate small wins and don't give up. Remember that it's not about being perfect, it's about making progress. Happy New Year!
How To Work Effectively From Home
Working from home can be both a blessing and a curse. You get to enjoy the perks of not commuting, eating snacks, and working from the comfort of your own home. However, the distractions might be a bit too much to handle, the kids, chores, Netflix and chill.
If you are having trouble working from home, here are 4 tips that will help you be effective as you work from home.
Set a work space
Having a dedicated working space that acts as a work desk or office is vitally important when working from home. Apart from psychologically settling your mind to work, a dedicated office at home helps reduce distractions like family, social media etc.
Prepare like you are going to work
Do what you usually do during work days. Wake up, take a shower and dress up. This helps psychologically interpret that it is a work day.
Effective time management
Create a time schedule which will guide the activities of the day. Working at home presents a set of challenges like different people and tasks gunning for your attention. Therefore, you should set a time schedule that will dictate the activities of the day in order to reach optimum productivity.
Be goal oriented
You need to list the things that you need to achieve by end of day. Even while at home KPIs (key performance indicators) still act as measurable goals therefore you need to come up with ways to achieve them. Get a to-do list and ensure that you feature everything that you need to do no matter what happens.
Go forth and conquer your day at home.
6 great tips to keep busy this month
The world we live in now is social media dominated and getting the hang of it is crucial.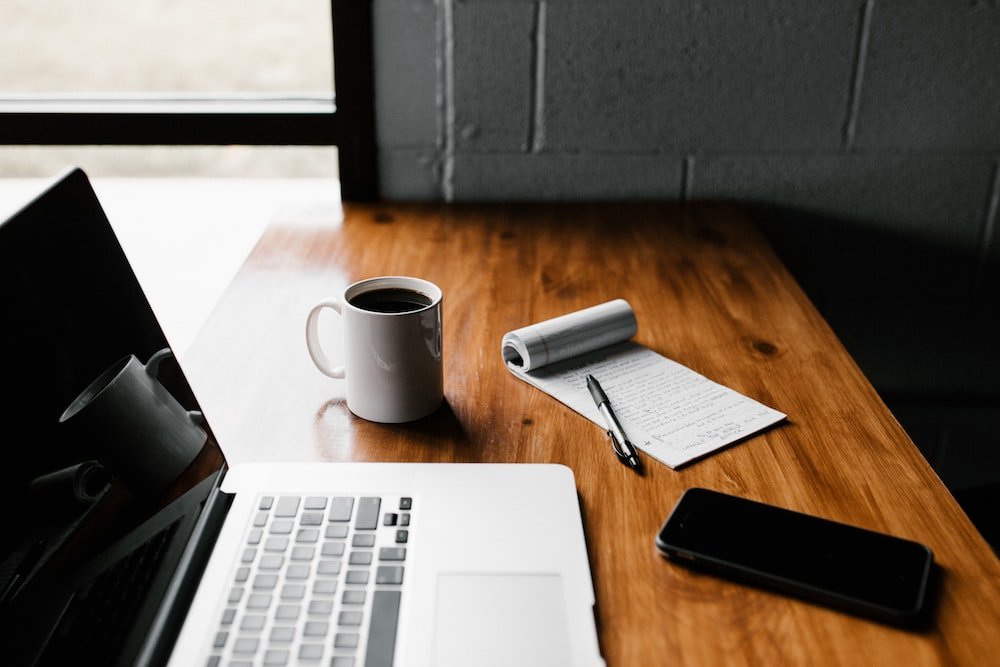 It is a brand new month. Bored of the same old routine? Check out below for ideas that will help you explore your interests in-depth. check in with yourself, unwind and enjoy your solo free time this month.
Improve your creative skills
The world we live in now is social media dominated and getting the hang of it is crucial. Engage in Skill-building projects such as written & visual content creation; social interactions, creativity and editing skills.
Easily create beautiful shorts for your social media feed, create highly customized, beautifully animated & edited graphics videos yourself to elevate your social media pages and create huge traffic for your content. These skills are useful for personal use and as a rewarding profession.
2. Try personal financial planning
One of the best ways to start a new month is to do an inventory of your finances. Re-group this month and plan ahead for the upcoming festive season.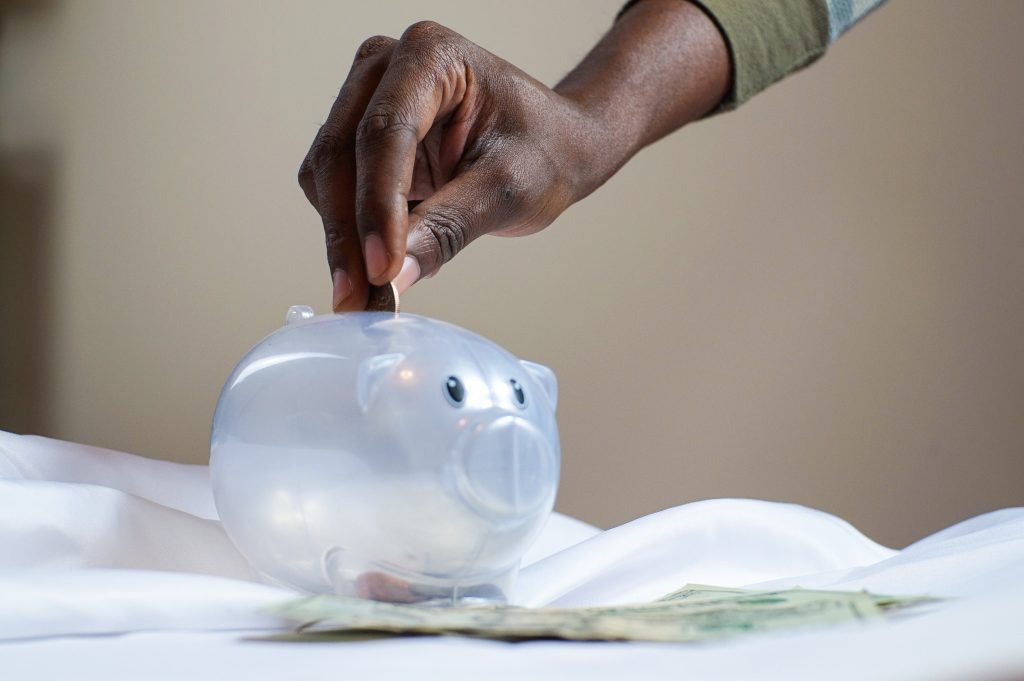 Set up a savings account to help track your spending and ensure you afford budget-friendly gifts. Start budgeting now to have some extra cash in your wallet to self-indulge and enjoy.
3. Write down a to-do list
Having a to-do list for each month is a great habit to get into. Write down a list of activities you would want to enjoy for the next four weeks. It can be:
A walk in the evenings for fitness.
A simple picnic with friends on weekends.
Do house shopping for daily-use essentials e.g Toothpaste, lotions, tissues e.t.c.
Grab a copy of a novel to read.
4. DIY-ing
They are fun, creative and easy ways to self-engage during your solo free time. DIYs are fun and budget-friendly & bring out your creative quality. Here are a few self-care DIY ideas you can try:
Make your own homemade DIY body scrubs.
Mani & pedicure for your nails.
Show some love to your body & make hair and facial masks for glowy skin as well as healthy lush hair.
5. Are you excited for action and drama packed weekend?
From adventure, thrillers and action-packed movie scenes to the latest most-watched series. October month has a lot to offer for movie lovers with brand new movies & shows released on Netflix to be watched. Grab a cozy blanket, and snacks to munch on and binge-watch all through your weekends.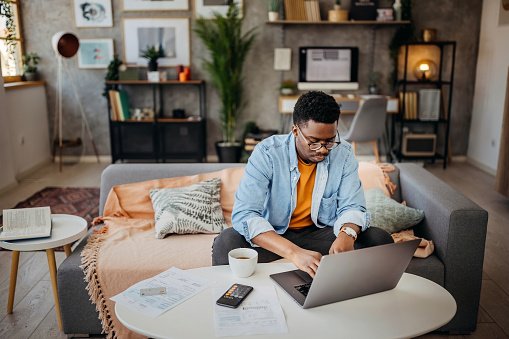 6. We all love to eat, do you love to cook?
Putting a little practice to test your culinary skills is also a great tip to keep busy this month. Experiment with a new simple recipe you saw on Food Channel, create a fun, fresh and colorful salad, concoct a mocktail drink and also try a simple cookie; muffins or cake recipe.
Learn the basics of cooking if you're a newbie to the kitchen, the different spices used for cooking, try simple recipes of different cuisines and practice, practice.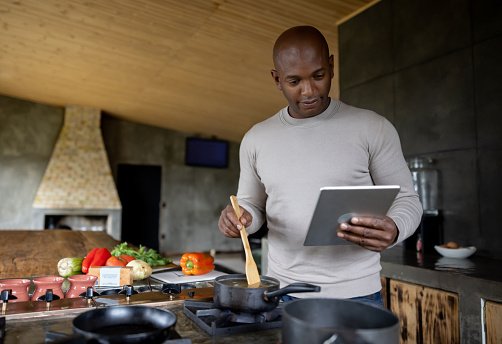 Featured Image: Unsplash