Diddy Quickly Settles Lawsuit Days After He Was Accused Of Rape By Ex-Girlfriend Cassie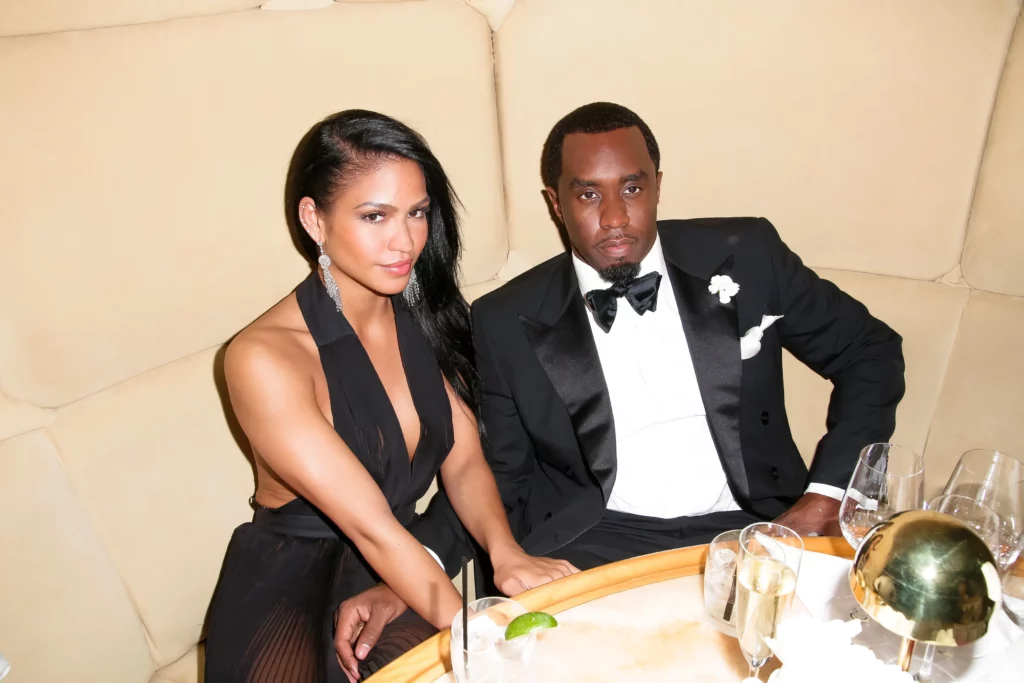 Former celebrity couple Cassie and Diddy have officially settled their legal dispute, marking the end of a tumultuous chapter in their on-and-off relationship that spanned from 2007 to 2018.
The 54-year-old rapper, whose real name is Sean Paul Combs, was accused by the 37-year-old singer of subjecting her to a "cycle of abuse, violence, and sex trafficking." However, in a joint statement released on Friday (17.11.23), the former couple declared that they had reached a resolution and expressed mutual satisfaction, putting an end to any further legal proceedings.
Diddy conveyed his sentiments, stating, "We have decided to resolve this matter amicably. I wish Cassie and her family all the best. Love." Cassie, in her own statement, expressed gratitude for achieving a resolution that allowed her some level of control over the proceedings. She thanked her family, fans, and legal team for their unwavering support throughout the case. Her attorney, Douglas Wigdor, commended Cassie for her strength in going public with the lawsuit.
"I have decided to resolve this matter amicably on terms that I have some level of control. I want to thank my family, fans, and lawyers for their unwavering support," said Cassie.
Wigdor added, "I am very proud of Ms. Ventura for having the strength to go public with her lawsuit. She ought to be commended for doing so."
The resolution comes a day after Cassie, known for hits like 'Long Way 2 Go,' announced her readiness to share her story, aiming to shed light on the challenges faced by women dealing with violence and abuse in their relationships.
"After years in silence and darkness, I am finally ready to tell my story, and to speak up on behalf of myself and for the benefit of other women who face violence and abuse in their relationships," said Cassie in a statement to the New York Times.
Cassie alleged that the abuse began when she was 19, detailing a pattern of control and violence by Combs. She claimed that Combs physically assaulted her and coerced her into engaging with male prostitutes, capturing the acts on film. Additionally, she accused him of forcibly entering her home in 2018 and committing rape.
Combs vehemently denied all allegations through his lawyer, describing the claims as "offensive and outrageous." The legal resolution signifies the conclusion of a highly publicized and contentious legal battle between the two celebrities.
Comedian Sharon (Shazz) Nderitu Electric Performance at Heartbreak Hotel.
Stand up comedian Sharon(Shazz) Nderitu fire perfomance at the Heartbreak Hotel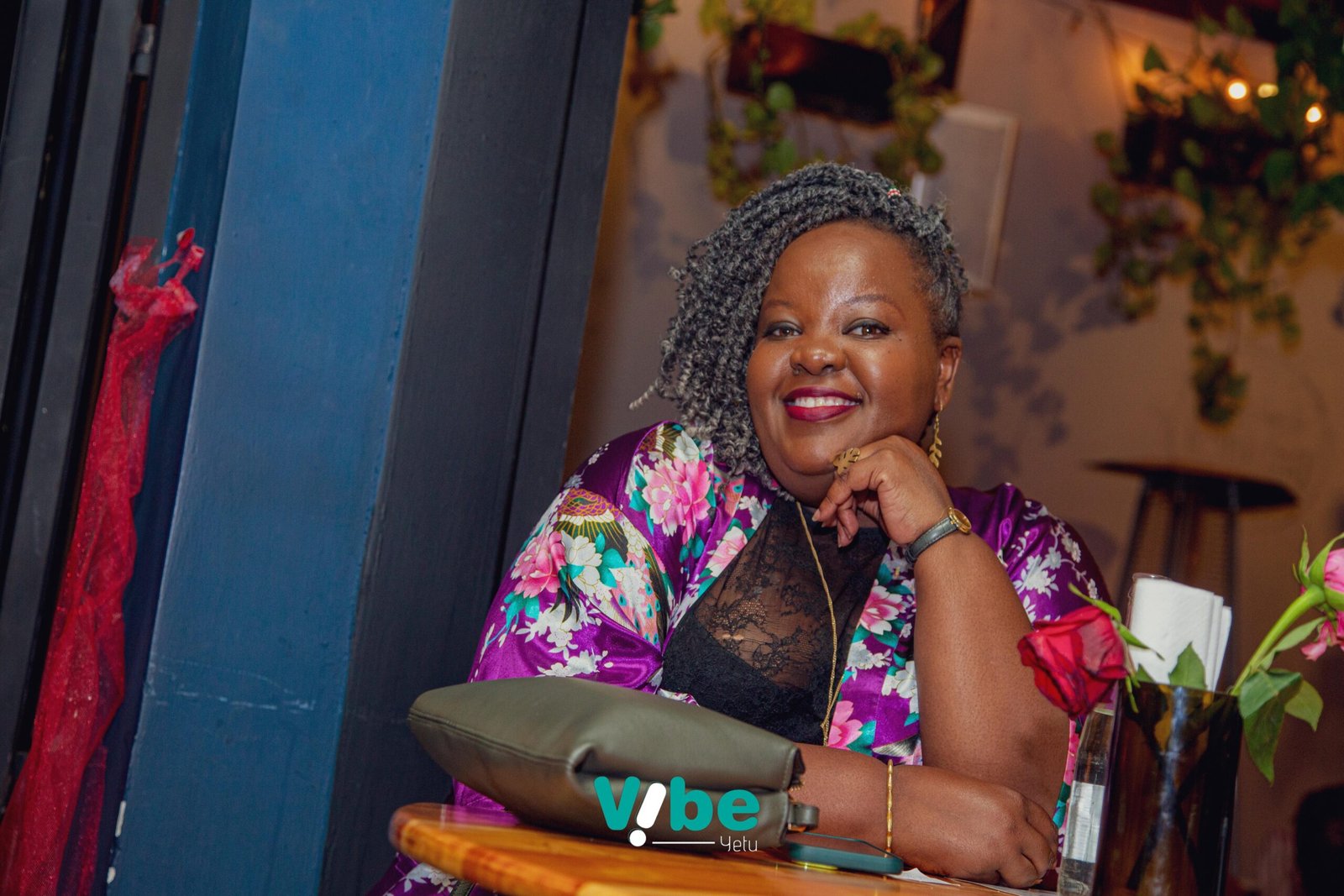 Kenyan Stand-up comedian Sharon Nderitu, otherwise known as Shazz left the audience in stitches with her witty performance Wednesday at the Heartbreak Hotel. Sharon in her well-crafted adult humor took the stage with her fire performance. The event was held at the 254 Beer District in Westlands.
Sharon served the audience with Jamaican breakfast as she mimicked their accent leaving the crowd amused. In an exclusive interview, the bubbly comedian revealed that she got into the industry courtesy of a comment from a stranger.
" ….The guy thought I was funny and told me to consider getting to comedy.."
Shazz wittily responded to her future in her comedy career stating she'll be on the comedic stage doing her thing.
Unforgettable Performance at the Heartbreak Hotel by IMA!
Songstress Ima marvel midweek with a showstopper performance at The Heartbreak Hotel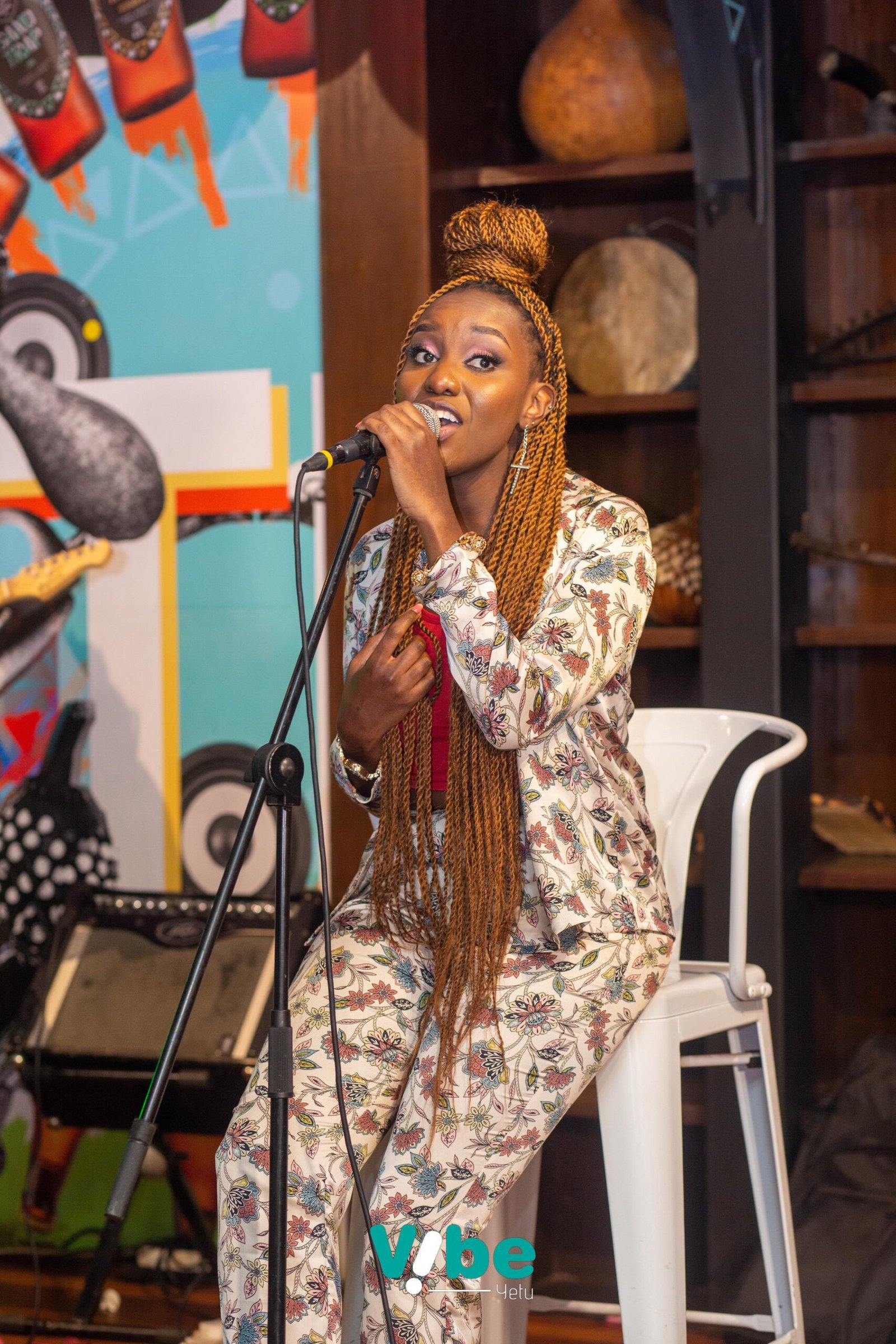 Contemporary RnB singer Ima on Wednesday stole the show in her event dubbed Heartbreak Hotel.
In the ladies-only event, Ima had a live performance with her guitarists Timothy and Jeff with Timothy creating a show with his prowess with the strings while Jeff had the bass guitar. Ima donned her floral creamy pajamas with a cute red top as she completed her look with her sleek white sneakers.
She performed the track Drunk from her EP Therapy explaining the song talking about a man who checks all the boxes but something being a miss. The crowd was all cheers as they sang the lyrics. The ladies were all screaming with their phones out enjoying every bit of the performance.
The singer cum advocate boasts of her EP Therapy with songs like Insecure, Khusubila, Grown Heaven and so many more.
Love, Fun, and Pajamas: Inside the Unforgettable Heartbreak Hotel Soiree
In the heart of Westlands, Nairobi, The Heartbreak Hotel, set the stage with an unforgettable midweek experience.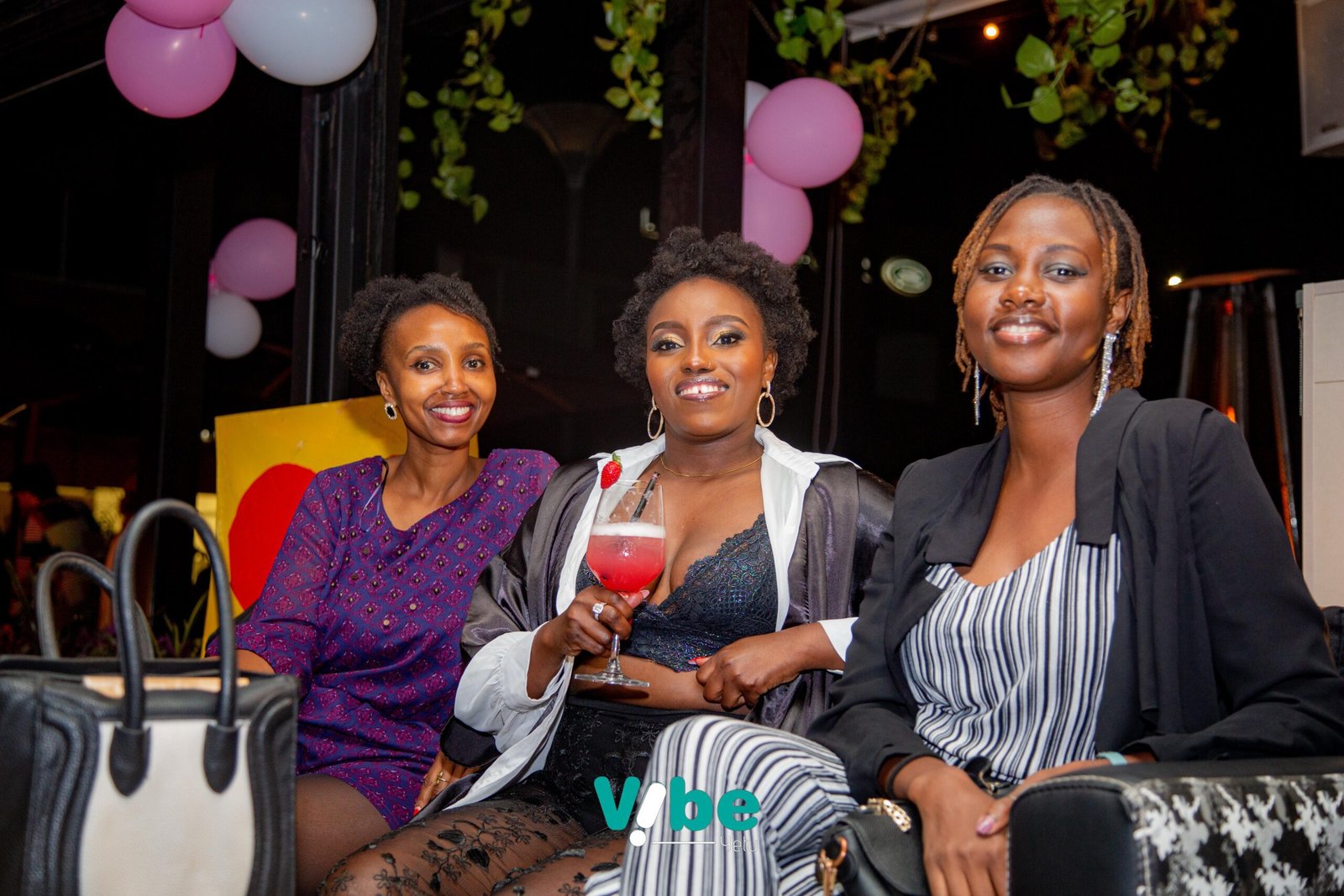 The Heartbreak Hotel dubbed the scene in the heart of Westlands, Nairobi at the 254 Beer District.
The event had a pajama but cute dress code and the ladies did not disappoint. The ladies spiced up their nightwear feeling the soiree looking sexy. With drinks and food, the ladies were having the time of their lives as they were treated to beer tasting.
In an exclusive, the ladies had one agenda: Heartbreak stories. They came to share their stories as they celebrated sisterhood. Recognition of beauty and sharing laughter reached the highest level as they celebrated one another.
Stand-up comedian Sharon(shazz) Nderitu cracked the audience with her adult humor while Muriuki Kiai of Climax with Ciru podcast indulged in a relationship conversation. Performances were done by Wendy who served as the host cum performer.
Heartbreak Hotel climaxed with an electric performance by contemporary RnB singer IMA who was also the host of the event. She performed her lead track Drunk from her EP Therapy leaving the crowd in cheers. The event concluded with IMA receiving a resounding yet cheerful applause.