Top Kenyan Actors Receive Kalasha Awards Nominations
The Kenya Film Commission recently unveiled the nominees in various categories for the 12th edition of the Kalasha International Film and TV awards.
Kalasha awards event helps to recognize the kind of work creatives have done over the year and also to upscale the quality of productions in the country.
KFC's CEO Timothy Owase said this year Kalasha Awards have 39 categories with an addition of nine new categories.
"In 2021, they had 30 categories. The new introduced categories include; "Best regional film, Best Documentary (Short), Best Documentary (Feature), Best Makeup and Hair Stylist, Best Costume Designer, Best Supporting Actor in a TV Drama, Best Supporting Actress in a TV Drama, Best Viewer's Choice (Feature) and Best Viewer's Choice (TV Drama)," he said.
The nomination process took place from the 24th August to 30th October and involved review of 217 submitted films in 1,204 categories.
This year saw the number of submitted films go up compared to 149 films submitted in 2021.
The jury also noted the constant themes being those on Mental health awareness, Domestic violence, Elections, Substance and Drug abuse and Violence.
The award ceremony is scheduled to take place on December 3rd.
Check out full nominees list below:
Best Lead Actor in a Film
Morris Mwangi- Kony Kiwo (Baba Twins)
Elyas Muhamud-Assad (Gacal)
Basil Mungai-Kev (Click Click Bang)
Barkhad Abdi- Ayaanle (Ayaanle)
Tim King'oo- Koome (Last Supper)

Best Editor
Ahmed Deen & George Mugambi (Ayaanle)
Patrick Katiku (International women's day documentary)
Abbas Omar (Kiswahili Kitukuzwe)
Monicah Mugu (Almost Somali)
Nicholas Kibathi (Baba twins)

Best Lead Actress in a Film
Violetta Ngina- Wamz (Baba Twins)
Nyokabi Macharia- Wendo (Chaguo)
Mwanatunu Imam- Mandia (Jaramandia)
Marianne Nungo- Mama Koome (Last Supper)
Joyce Musoke- Wlizabeth (Wise Woman)
Best Lighting Technician
Raymond & Mzamil (Jaramandia)
Isaac Awene (Antisocial)
Isaac Iluve-Katule (Click Click Bang)
Paul Obunde (Ayaanle)
Jerry Kavita (Baba Twins)

Best Supporting Actor in a Film
Sammy Ukavi-Gicovi (Medicineman)
Ian Nyakundi-Kasisi (Click Click Bang)
Brian Ogola-Kowa (Chaguo)
Andrew Muthure-Muga (Bargain bride)
Zubeir Mohammed-Barkhad (Gacal)

Best Special Effects
Evans Ojuka (Deviance)
Key Frame Media (Click Click Bang)
Khadijah Abdulqadir (The Message)
Ahmed Deen, Hillary Mwangi (Ayaanle)
Jeff Simintei (It Rained Again)

Best Supporting Actress in a Film
Amina Moha- Amina (Ayaanle)
Basro Dahir- Zeinab (Gacal)
Sahara Mohammed-Khadija (Zuena)
Annstella Karimi-Eva (Baba Twins)
Auudi Rowa-Kabi (Chaguo)

Best Director of Photography
Stanley Njogu (Gacal)
Andrew Mungai (Chaguo)
Abdi Shuria & Ahmed Deen (Ayaanle)
Enos Olik (Antisocial)
Ishmael Azeli Kenyan (Last supper)

Best Short Film
Chrismas Love-Peter Kawa
It Rained Again-Nancy Wanja
Last Supper-Karanja Ng'endo
Undugu-Victor "Viboks" Omondi
Mirror Mirror-Lucy Mwangi

Best Feature Film
Click Click Bang (Philip Karanja)
Anti Social (Brian Munene Gitahi)
Ayaanle (Ahmed Farah)
Chaguo (Ravi Karmalker)
Baba Twins (Lucy Mwangi)

Best Documentary Feature
Tales From The Pandemic (Cynthia Abdallah)
Unwrapped (Sheila Gakii Kimathi)
Stori Yangu (Eugene Mbugua)
The Elephants of Selenkay (Feisal Malik)

Best Original screenplay
Dennis Humphrey (Jaramandia)
Abel Mutua (Click Click Bang)
Ahmed Farah: Tariq Bihi (Ayaanle)
Lawrence Murage (Baba Twins)
Shelly Gitonga (Last Supper)

Best Documentary Short
Nyumba Yu Mulogooli (Cynthia Abdalla)
Black Shines Brightest Stories (Nicholas Munene Mutuma)
International Women's Day Documentary (Eugene Mbugua)
Kiswahili Kitukuzwe (Omar Kibulanga)
Almost Somali (Vincenzo Cavallo)

Best Original Score
Olivia Ambani (Tales from the Pandemic)
David Waronja (Mwanga)
Kester Wakahenya (It Rained Again)
Andrew Ahuura (Ayaanle)
Chabari Modest (Click Click Bang)

Best Make-Up and Hair Stylist
Melissa "Pambo by Mel' Lesila (Click Click Bang)
Fatou (Ayaanle)
Florence Muthoni (Kaz)
Faith Heho (Sleep)
Khadija Addulqadir (Zuena)

Best Costume Designer
Eddah Wakesho (Christmas Love)
Esther Maina (Jaramandia)
Mercy Mwende Kabwei (Click Click Bang)
Fatou (Ayaanle)
Vennessa Ochieng (Chaguo)

Best Production Designer
Njuguna Nganga (Mwanga)
Omar Kibulanga (Kiswahili Kitukuzwe)
Isaac Njue (Ayaanle)
Cyrill Achebi (Click Click Bang)
Colins Mugala (Medicineman)

Best Director
Mohamed Ali (Gacal)
Lawrence Murage (Baba Twins)
Karanja Ng'endo (Last Supper)
Ahmed Farah (Ayaanle)
Vincent Mbaya (Chaguo)

Best Sound Designer
'Krowbar' (Click Click Bang)
Andrew Ahuura (Ayaanle)
Patrick Katiku (International Women's Day Documentary)
Abdallah Mohammed (Kiswahili Kitukuzwe)
Mercy Adundo (Throttle Queens)

Best Lead Actor in a TV Drama
Peter Kawa- Malik Maka (County 49)
Alfred Munyua- Silas (Crime And Justice)
Joe Kinyua- Njoro (Njoro Wa Uba)
Melvin Alusa- Kyalo (Country Queen)
Jimmy Gathu-Fred Tandala (Kina)

Best TV Show
Date My Family (Kenya Newton Ngugi)
Kyallo Kulture (Eugene Mbugua)
Best Of (Eugene Mbugua)
This Love (Eugene Mbugua)
Foods Of Kenya (Eugene Mbugua)

Best Lead Actress in a TV Drama
Gathoni Mutua-Sintamei (Single Kiasi)
Aisha Mwajumlah-Nimimi (Pete)
Ivy Wanjiku-Sanura (Sanura)
Melissa Kiplagat-Akisa (Country Queen)
Sanaipei Tande-Nana (Tandala Kina)

Best Supporting Actor in a TV Drama
James Webbo-Elijah Matata (County 49)
Blessing Lung'aho-Max (Country Queen)
Moses Kiema-Leftie Mwakazi (Kina)
Bryan Kabugi-Titus Karani (Salem)
Maqbul Mohammed-Kebo (Crime & Justice)

Best Supporting Actress in a TV Drama
Foi Wambui-Arielle Mufasa (Salem)
Jane Wambui -Jezebel (Njoro Wa Uba)
Nini Wacera-Vivienne Country (Queen)
Julie Brenda Nyambura-Bella Mwakazi (Kina)
Nyokabi Macharia – Debra Maka (County 49)

Best TV Drama
Country Queen-Peter Obrist
Kina-Appie Matere
Crime & Justice Season 2-Adam Neutzsky-Wulff
County 49-Brian Munene Gitahi
Pete-Daudi Anguka

Best TV Advertisement
CPF TVC 2 (Brian K.Tarus)
Nice And Lovely TVC (Amit Ramrakha)
Acnes TVC (Amit Ramrakha)
When You Smile (Nicholas Odongo)
Pata Chanjo (Vierra Patrick)

Best TV Comedy
Roast House (Eugene Mbugua)
Too Much Information With Ty (Tmi) (Roselidah Taabu)
Varshita (Lucy Mwangi)

Best Animation
Donji Donji (Chris Wangai Njoka)
Health Care Workers Appreciation (Anne Kimani)
En Okumba (Joshua Omondi)
Rev (Ibrahim Faruk Ali)
I Am The Problem (Joshua Omondi)

Best International Award
Namuddu-Uganda
Still Okay To Date?-Tanzania
Malaika-Tanzania
Joyce's Dream-Tanzania
Nimpende Nani?-Tanzania

Best Student Film
Cheza Nassanga (Ann)
Plain Sight (Ritchy Mistri)
Stinger (Bruno Tanya)
Lost (Film Aid Kenya)
The Weak End (Silas Brian Owiti)

Best Documentary by a Student
My Little Warrior-Audrey Restetuta Egesa
Ogiek At Crossroads-Jeffither Murimi Kariuki
Preparation Of "Mursik"-Wilson Yego
Divine Of Elavation(Kipsigis)-Pauline Wanjiru Mwangi
The Scourge (Chira)-Clinton Oguma

Best Kids Production
Preschool Kids Learning (Anne Kimani)
Good Hygiene Practices (Anne Kimani)
Toonaweza Tales (Eric M. Wainaina)
Tochi & Jose Fire Safety Show (Darren Collins)
H Is For Hand-washing (Darren Collins)

Best Viewers Choice (Feature)
Gacal-OmarHamza
Ayaanle-Ahmed Farah
Click Click Bang-Philip Karanja
Chaguo-Ravi Karmalker
Anti Social-Brian Munene Gitahi
Jaramandia-Dennis Humphrey
Zuena-Shirleen Wangari
The Message-Jasmin Kalondu Munguti
Wrong Number-David Waronja
Mwanga-David Waronja

Best Viewers Choice (TV Drama)
Single Kiasi-Grace Kahaki
County 49-Brian Munene Gitahi
Nanyorrai (My Love)-Elphas Machia
Famous-Wanjiru Kahugu
Crime & Justice Season 2-Adam Neutzsky-Wulff
Paa-Born To Fly-Bharat Tavares
Salem-Wambui Mukundi
Njoro Wa Uba-Lucy Mwangi
Country Queen-Peter Obrist
Kina-Appie Matere
'As Is Was' By Harry Styles Is The Most Streamed Song Of 2022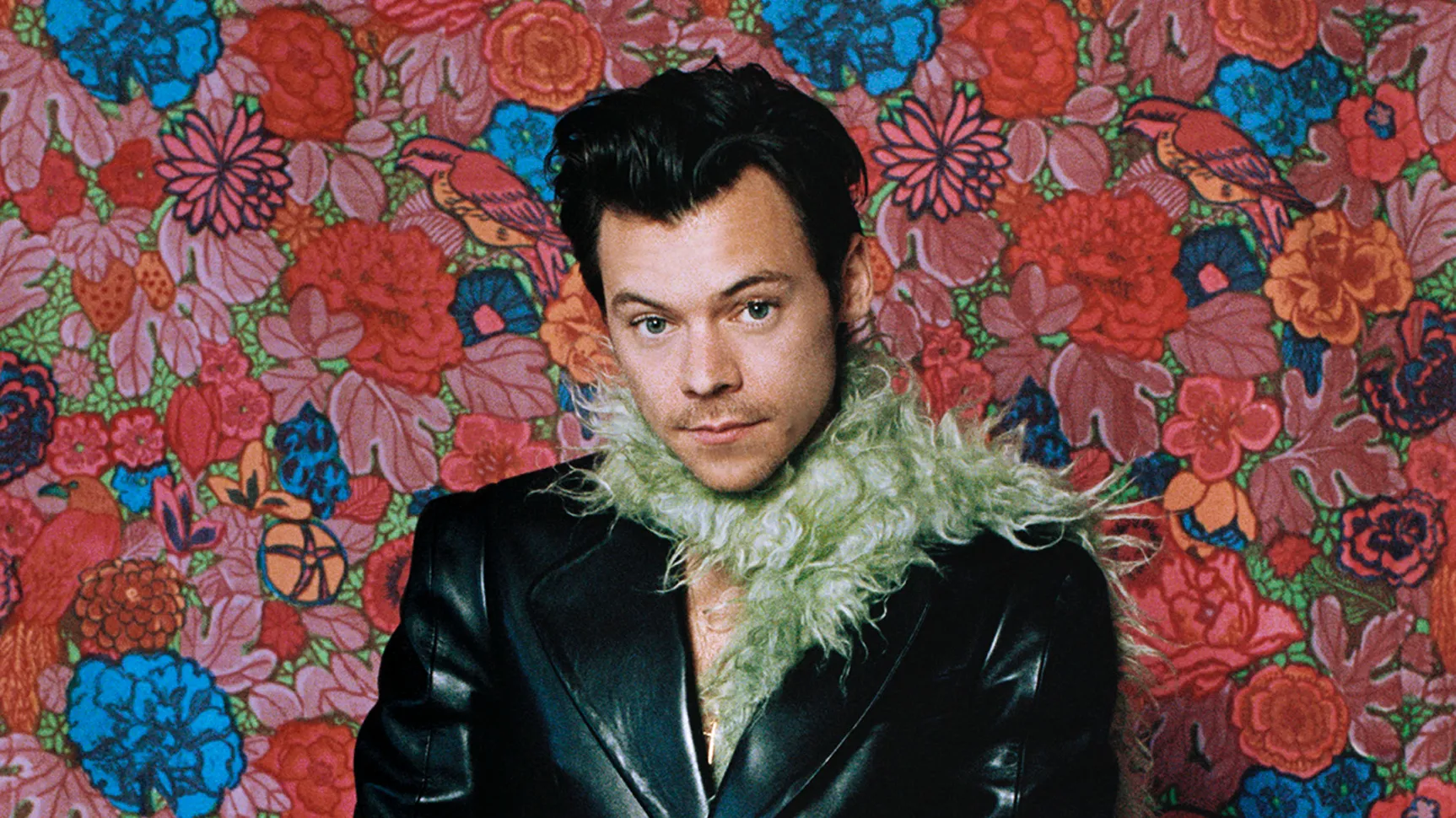 Harry Styles' hit 'As It Was' has been named Spotify's most streamed song of 2022.
The former One Direction star finds himself at the top of the streaming platform's rankings for listeners around the world, with his huge hit hitting close to 1.6 billion global streams.
Spotify has unveiled its 2022 Wrapped campaign, and revealed its own stats for the top artists, songs, albums and podcasts.
As well as topping the songs list, Harry found himself seventh in the rankings for top artists globally, with Bad Bunny ruling the roost for a record breaking the third year in a row with more than 18 billion streams.
Bad Bunny's album 'Un Verano Sin Ti' tops the albums list just ahead of 'Harry's House', while the former has three tracks in the songs list.
Meanwhile, 'Anti-Hero' hitmaker Taylor Swift is in second place for the global artist list, while she's topping the charts for listeners in the UK.
Her new album 'Midnights' – which dropped last month – helped propel her to 805 million streams in the UK alone, with Drake, Ed Sheeran, Harry and Kanye West making up the rest of the UK's top 5 artists.
Globally, Bad Bunny and Taylor are followed by Drake, The Weekend BTS, with Ed Sheeran and Harry just missing out in sixth and seventh place.
Squid Game Actor O Yeong-su To Stand Trial On Sexual Misconduct Charges
'Squid Game' actor O Yeong-su will stand trial in February on indecent assault charges.
The award-winning screen veteran, 78, was indicted late in November on an allegation of sexual misconduct in Korea after he allegedly touched a woman inappropriately.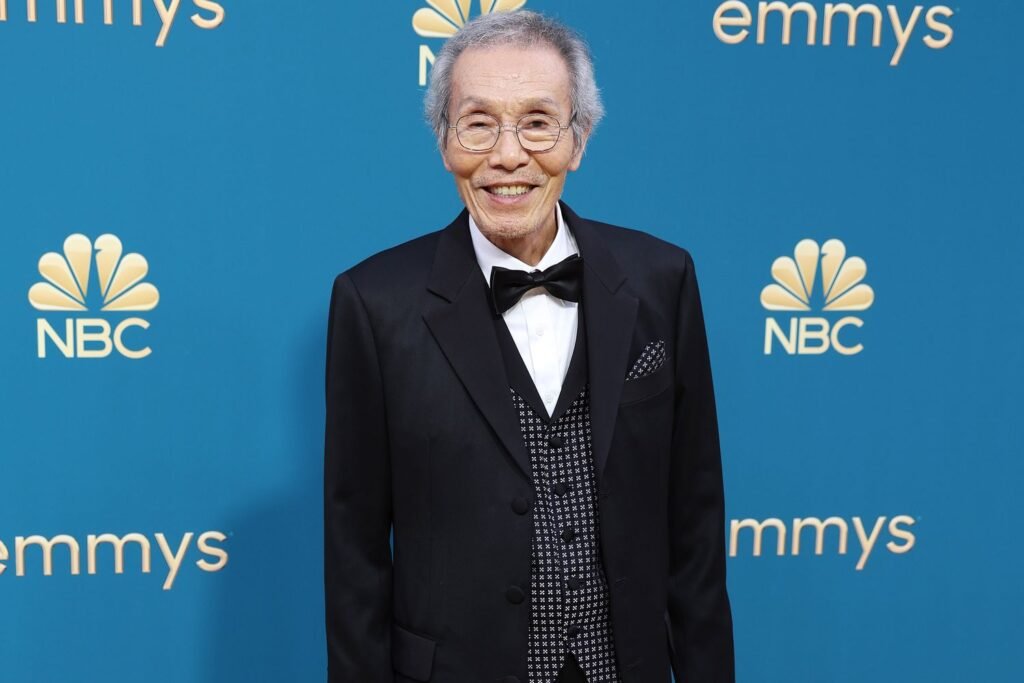 She filed a complaint against him in December 2021 but the case was closed in April with no charges filed against Yeong-su, according to Yonhap news agency.
But the prosecutor's office in Suwon reopened it and investigated the allegations, which Yeong-su has always denied.
The trial of the Golden Globe winner has now been set for February at the district court in the South Korean city of Seongnam, it emerged on Thursday. (01.12.22)
Specific details about the case could not be confirmed at this stage, Kim Myeong-un, an official in the district prosecutors' office said according to Sky News.
Best known for his role as Oh Il-name in Netflix's 'Squid Game', Yeong-su was released without detention after initially being accused of inappropriately touching a woman's body in 2017.
The actor last year told the local Yonhap media agency he had "held hands" with the woman "to show the way around a lake".
He apologised to the alleged victim, but insisted he had done so because the woman claimed she "wouldn't make a fuss about it".
Yeong-su also said an apology "doesn't mean that I admit the charges".
He won South Korea's first Golden Globe award in January for his role in 'Squid Game', which saw poverty-hit contestants play childhood games with fatal consequences in a bid to win 45.6 billion won.
Kanye West To Pay Ex-Wife Kim Kardashian $200,000 In Child Support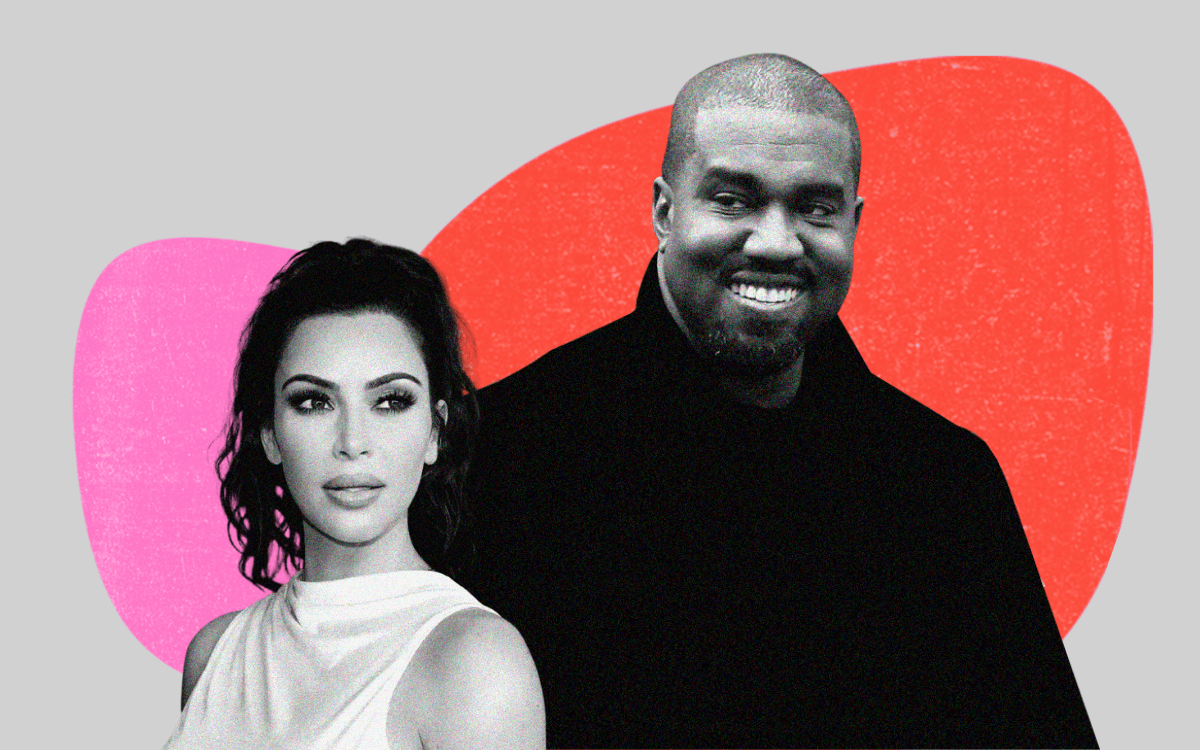 Kanye West has been ordered to pay Kim Kardashian $200,000 per month in child support in a divorce settlement.
The former rapper and reality TV star will share joint custody of their four children. Kardashian filed for divorce in 2021, after eight years with West, who has legally changed his name to Ye.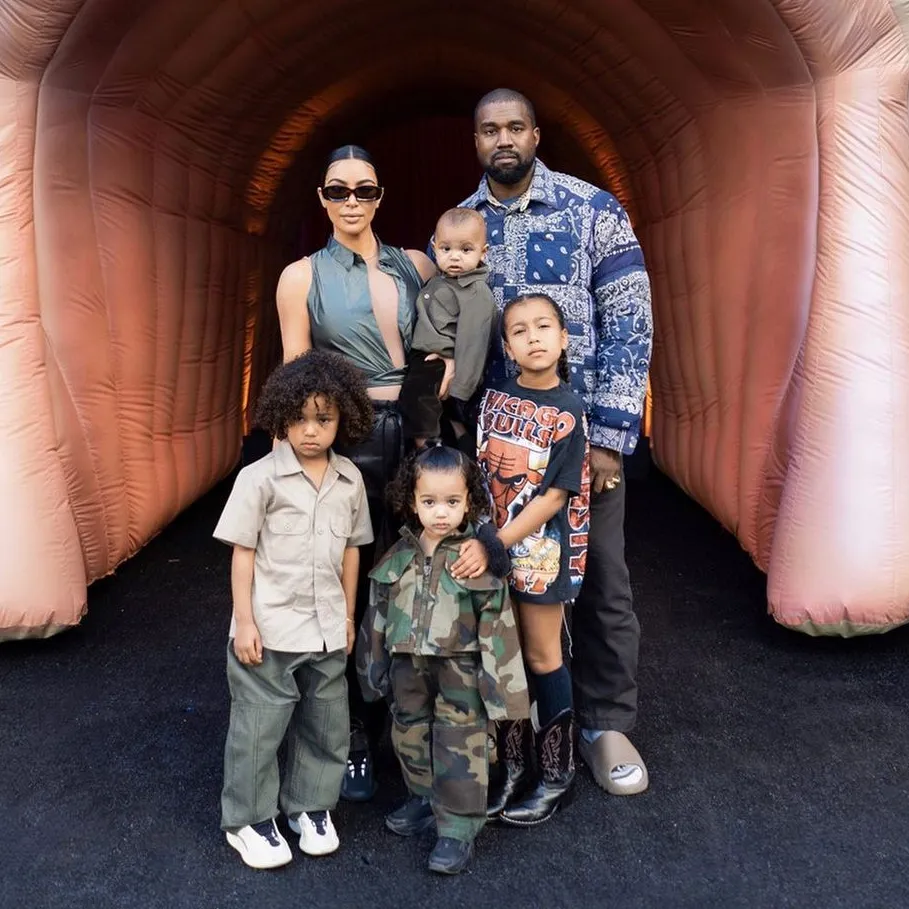 Both parties were declared legally single in March, with Kardashian also dropping "West" from her last name.
Issues around the division of property and custody of their children were resolved in court documents filed on Tuesday. The two parties should consult with each other on major decisions about their children's welfare, the documents state. Expenses for the children's security, school and college will be shared.
In addition, Ye is expected to pay $200,000 a month in child support – which the New York Post reported is because the children will spend the majority of their time with Kardashian.
The couple have four children: North, 9, Saint, 6, Chicago, 4, and Psalm, 3.
In several statements submitted earlier, Kardashian, 42, had said she "very much" wanted the marriage to be ended, adding that this would "help Kanye to accept" that the relationship was over.
Ye, 45, had previously fought against the separation.
It comes after several companies cut ties with Ye over controversies including anti-Semitic comments. He has faced controversy in recent months, and has been dropped by several brands, including Adidas, Gap and Balenciaga.