Veteran News Anchor Catherine Kasavuli's Burial Arrangements Revealed
Celebrated news anchor Catherine Kasavuli is set to be laid to rest on Saturday, January 14.
The family of the late Kasavuli has released a funeral programme which highlights several events that will take place before she is buried.
The family is seeking the help of well-wishers to offset an outstanding Ksh4 million bill accrued during Kasavuli's stay and treatment in hospital.
A fundraising will be held at the United Kenya Club on Saturday, January 7, 2023. Prime Cabinet Secretary Musalia Mudavadi will be the chief guest at Kasavuli's fundraising.
A requiem mass for the late journalist will be held on Thursday, January 12, 2023, at the Friends International Church along Ngong Road in Nairobi.
Kasavuli's remains will then be transported to Vihiga county where the final service will take place at her rural home at Tigoi Primary School on Saturday, January 14.
Kasavuli who was Kenya's first-ever female news anchor, succumbed to cervical cancer at the age of 60 on the 29th of December 2022 at the Kenyatta National Hospital.
Arsenal beat Manchester United to stay top of the table
Arsenal have a 13 game unbeaten run in the premier league after an emphatic win against bitter rivals Manchester United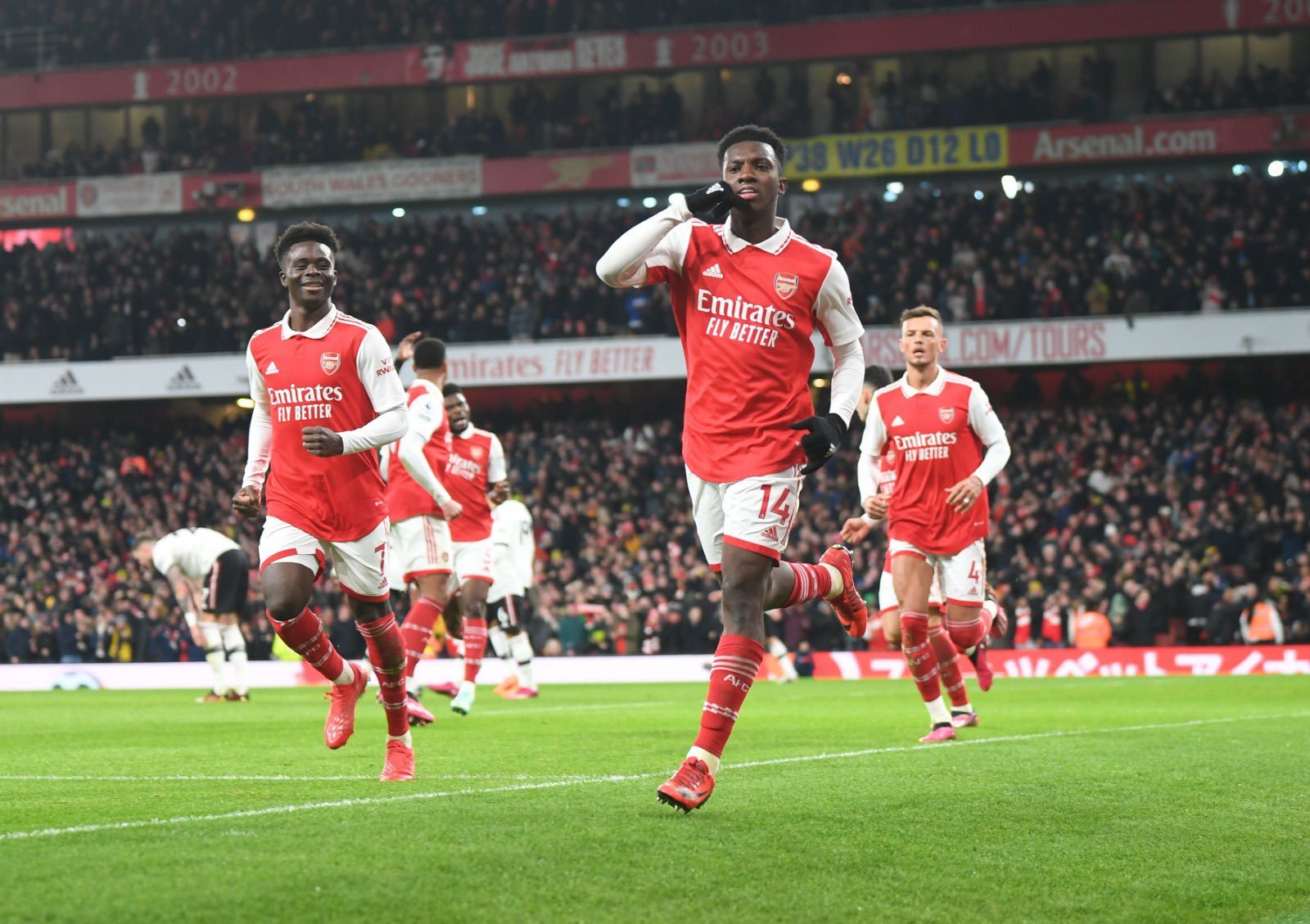 Weekends are for football and this past weekend of 21 and 22 January 2023 was no exception. The English premier League teams met for round 21 fixtures across the United Kingdom.
On Saturday 21, Liverpool welcomed Chelsea to Anfield in an early kick off that ended in a goalless draw. The two teams had their chances but failed to convert them.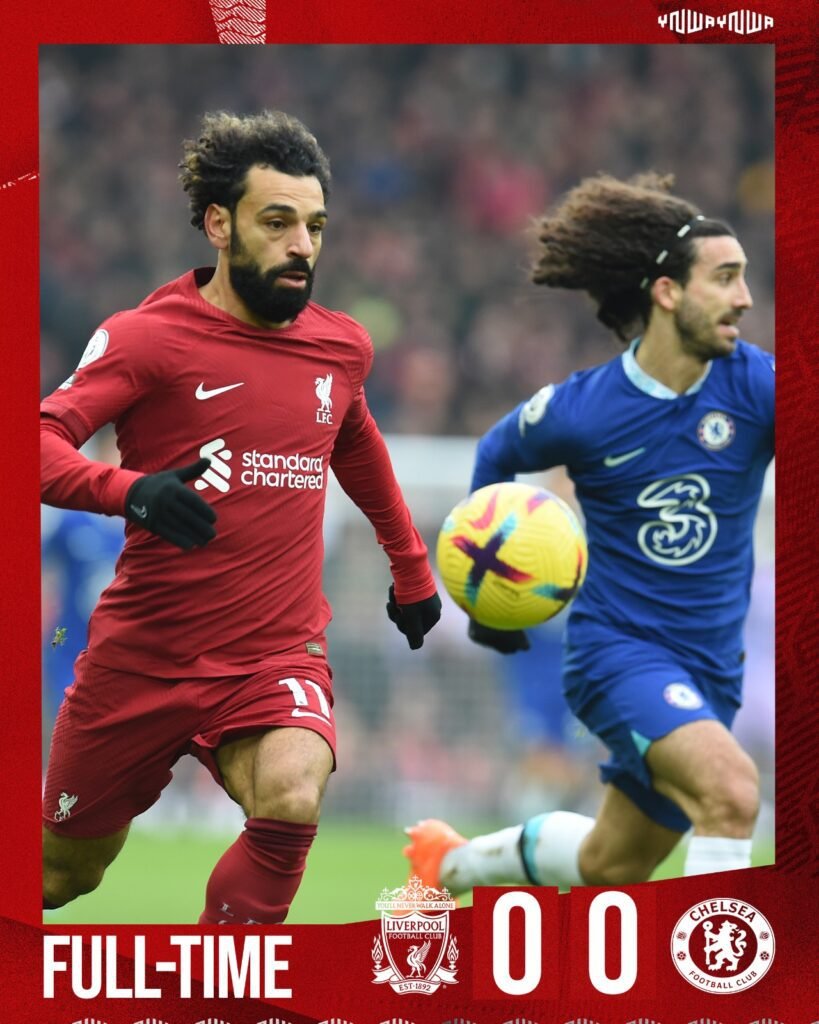 Later that day, West Ham United faced Everton at the London stadium. The two went into the match tied on point and on the relegation zone. The hosts, West Ham emerged victorious courtesy of a brace by Jarod Bowen. He dedicated the goals to his wife who is expectant with twins.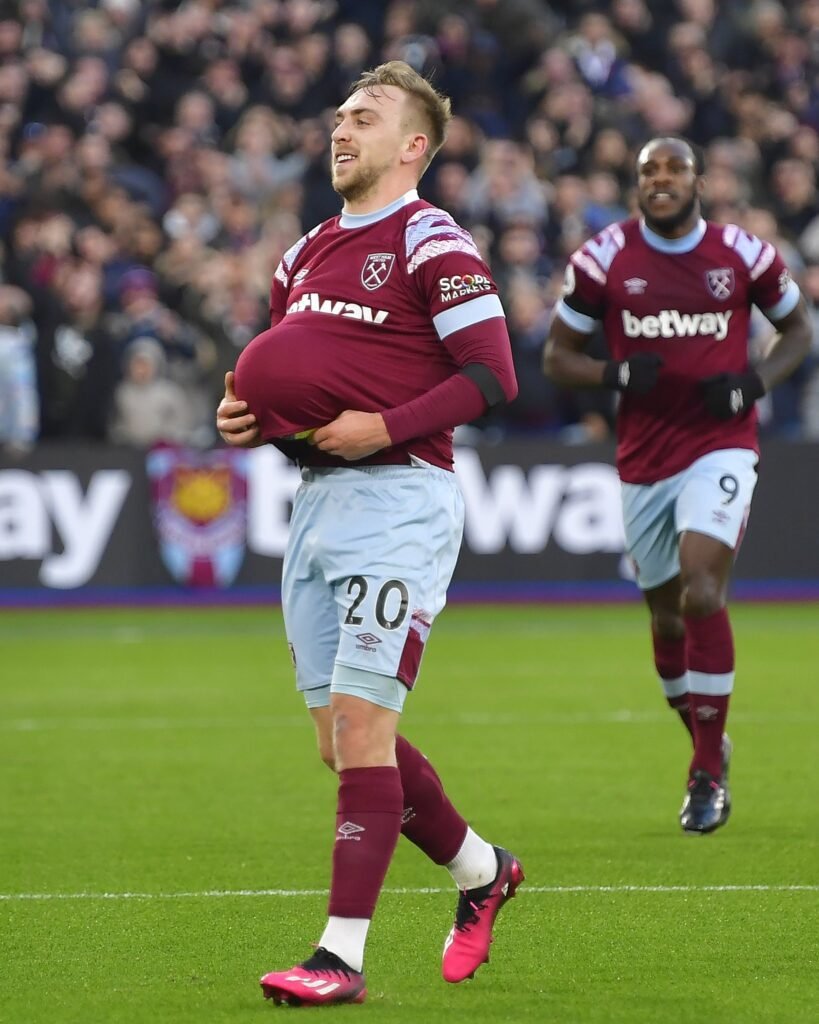 On sunday 22, Erling Haaland's hat trick sealed the three points for Manchester City against Wolverhampton Wanderers at Etihad Stadium.
Next up was the much anticipated fixture between Arsenal and Manchester United at the Emirates Stadium, London. It was anyone's game and both teams kicked of the game with intensity. There could only be one victor and for sure there was as Arsenal won 3-2 courtesy of a late goal by Eddie nketiah.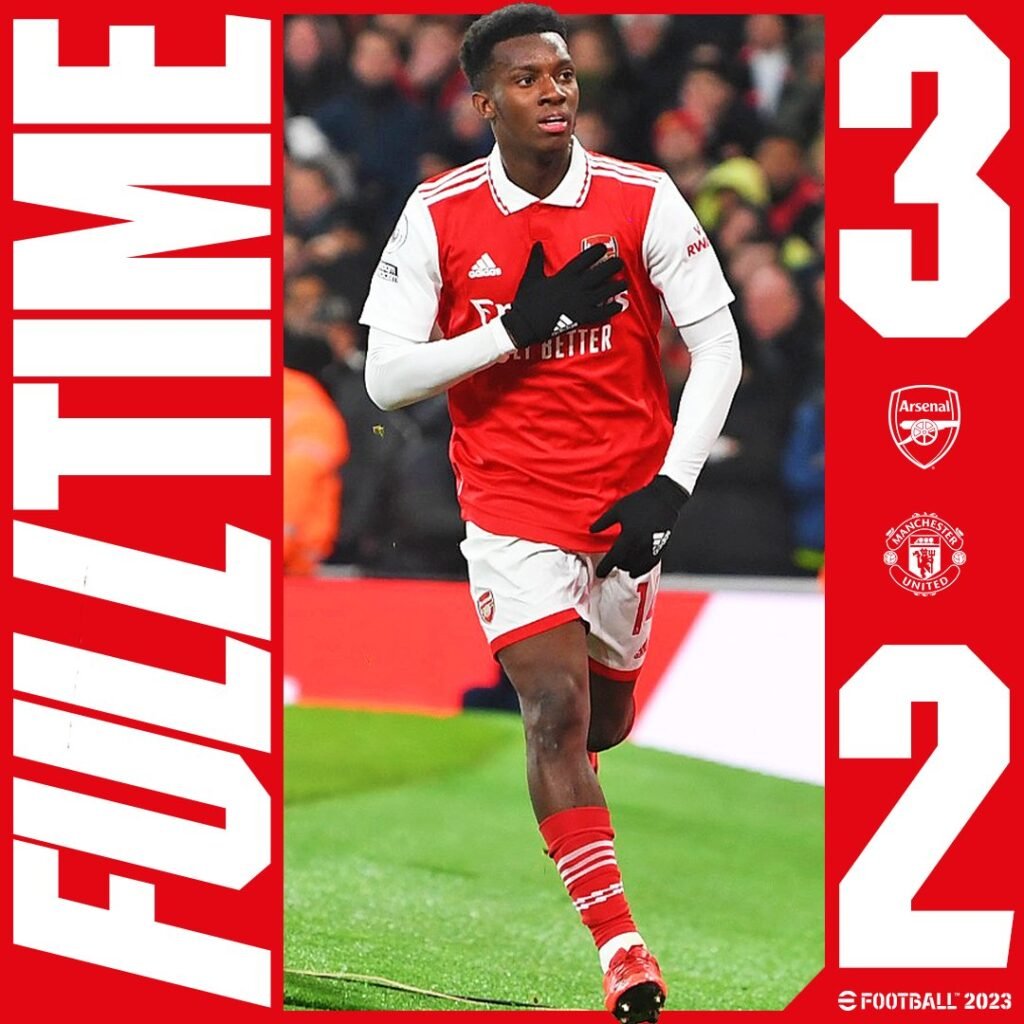 Other weekend results: AFC Bournemouth(1-1) Nottingham Forest, Leicester(2-2) Brighton, Southampton(0-1)Aston Villa, Leeds United(0-0) Brentford and Crystal palace(0-0) Newcastle United.
Featured image; Twitter.com
'Unholy' Hitmaker Sam Smith Loves To Perform For A Drunk Audience
Sam Smith "loves" it when audiences are drunk.
The 30-year-old pop star is unable to drink before a show but thinks it is "fabulous" to look out during a concert and to find that the crowd is intoxicated.
Sam said: "I love it when the crowd are drunk, it is fabulous, I can't drink though before I sing. I have never really done that. But I am down for people to get drunk and wine drunk is a fabulous drunk and I am ready!"
Meanwhile, the 'Stay With Me' hitmaker was asked about the recent 200 Greatest Singers of All Time list published by Rolling Stone magazine – which was topped by late soul legend Aretha Franklin but controversially missed out 'My Heart Will Go On' hitmaker Celine Dion – and noted that other music icons such as 'Over the Rainbow' songstress Judy Garland and jazz singer Sarah Vaughan were also overlooked, but dismissed the ranking as unimportant because they all have "such an incredible fanbase" to begin with.
Showmax Drama Series Single Kiasi Is Back For Season 2!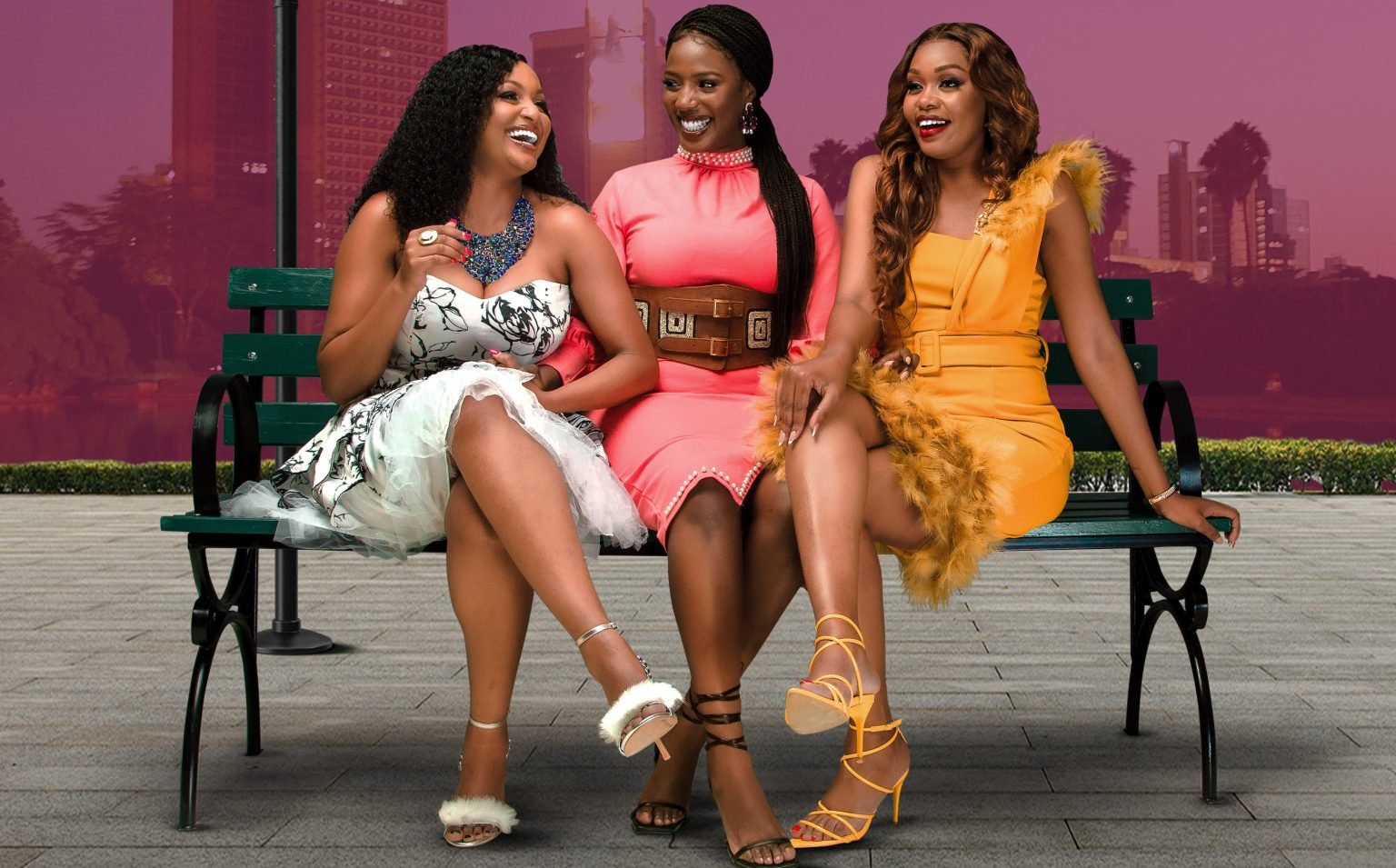 The Single Kiasi S1 finale ended in a cliffhanger when during their reunion dinner, Eric (Michael Munyoki) found out that his wife Rebecca (Faith Kibathi) was cheating on him with a hotshot celebrity (Lenana Kariba); Sintamei (Gathoni Mutua) found out she was pregnant after her clandestine affair with her young intern (Brian Abajah); while Mariah's (Minne Kariuki) relationship with J.K (Mburu Kimani) took another big blow.
In season two, seeking a fresh start, Sintamei becomes her own boss when she makes good on her goal to start her own firm. This leads to a reunion with an old friend (Grace Wacuka), who buys a majority stake in the new venture. All the while, Sintamei eagerly anticipates motherhood and accepts the likelihood of raising her child alone.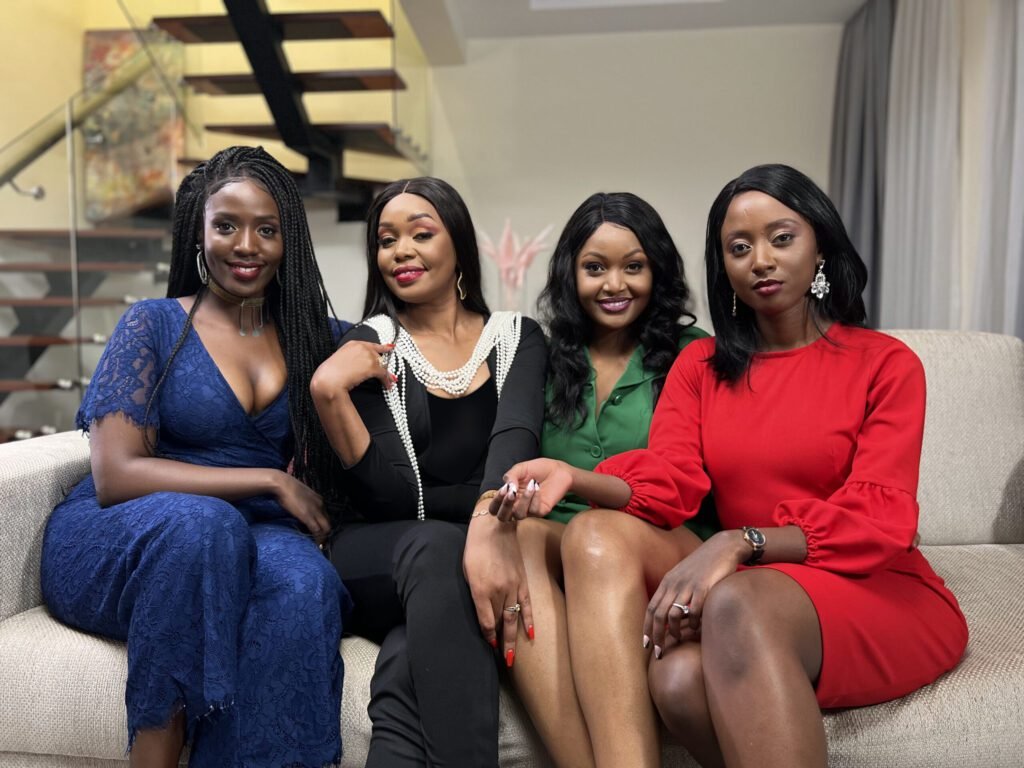 Mariah on the other hand, having endured the final rejection from J.K, makes a life-changing decision and resumes a life of carefree adventures with her loyal cousin Ritchie (Kevin Maina) by her side. Ritchie expands his horizons by playing the field in an effort to find a life away from his sugar mummy's beck and call.
On the other side of town, Rebecca and Eric's marriage is at its lowest point. Despite her best efforts at reconciliation, Eric behaves erratically in an effort to get even with her for cheating on him. Things get even more complicated when Eric introduces a new woman in his life, who takes pleasure in Rebecca's suffering.
Joining our three ladies in their never-ending relationship drama and entanglements in Nairobi are Ian Mbugua as a witty, sophisticated doctor that Mariah is set on wooing; Fidel Maithya as a college professor who takes a liking to Rebecca; and Quincy Rapando as Sintamei's new adventurous love interest.
Just like season one, Single Kiasi season two is directed and produced by Insignia Productions duo Grace Kahaki and Philippe Bresson, known for shows like New Beginnings, Socialites, and Pieces of Us.
Catch Single Kiasi S2 only on Showmax, with new episodes every Monday.