Michail Antonio propels Westham to top of Premier league table
During yesterday's Monday night football, Michael Antonio's brace stamped their stunning 4-1 victory over Leicester City at the London Stadium.
Westham opened the scoring through Pablo Fornals and minutes later the hammers added a second through their ever attacking midfielder Said Benrahama. Leicester suffered a setback after Ayoze Perez was shown a straight red card by the referee, Michael Oliver after a VAR review of his dangerous challenge on Pablo Fornals.
Leicester pulled one back through Tielemans but ten minutes later Antonio struck his second, to propel Westham to a stunning victory over the current holder of the community shield.
The brace meant that Antonio is the new Hammer's all-time premier league goalscorer, breaking the record held by Paolo Di Canio.  Antonio now has 49 premier league goals for Westham.
"I did not think he had made the right choices with the ball in the first half a few times, but he was a different class after half-time, with his link-up play and positioning. His goals are typical Mich and he can score so many more," Westham manager Moyes said on Antonio's performance.
Westham leads the table by goals scored after two rounds of matches of the 2021/22 season that kicked of two weeks ago.  Westham will host Crystal Palace on Saturday while Leicester will travel to Norwich, who are yet to score a goal in the premier league after back-to-back defeats by Liverpool and Manchester City.
Level up
4 things we need to normalise before the end of 2021!
A lot has been said about some of these things but it is time we shed them off. Most of these things are not cast on stones but are deeply rooted in us.  Let us work towards normalising them.
1. Clubbing in sneakers for ladies
After a tough week of hustling, adulting, and paying bills, the weekend is here and you need to loosen up, go clubbing, and have fun. Question is, does it always have to be in heels? You probably already use your heels during workdays. Ditch them and go for something comfier.
2. Male grooming
For the longest time, we have been uptight when we see men getting serious about their grooming. It is about time we do away with the labeling of well-groomed men.
And for the men, getting a pedicure and using face masks does not make you any less of a man.
3. Calling out rogue service providers
It is about time we put an end to staying quiet whenever any service provider treats us awfully. Routine is simple- let them know you don't like how they are treating you and if need be, contact the customer care office.
4. Commercialising our passions
We don't really need white-collar jobs to get things going. With the current unemployment situation in the country, the least you can do is find something to put food on your table. Commercialise that passion.
Youngest Kenyan brand ambassador…!
Baby Keilah will be dressed by Kids town for the next 17 years as she will be their brand ambassador
David Oyando, popularly known to many as Mulamwah has today revealed that his newborn daughter Keilah Oyando has been appointed the brand ambassador for Kids Town, an apparel shop that will dress her for the next 17 years.
In the post on Instagram, Mulamwah said that her daughter had landed the lucrative deal even before they welcome her with his wife Sonie.
"A little bonding with the queen – @keilah_oyando , as at now she is the brand ambassador for @kidstown_ke , which will be dressing her until she is 17 yrs . Check them out for amazing kids outfits . 'Asanteni sana' for all the congratulatory messages and tokens , we are so thankful as a family and we pray to God that you may also be blessed in abundance. @carrol_sonie" said the comedian.
He also defended his decision to open social media accounts for the newborn saying that every ambassador needs a social media platform and that even if he didn't open the account other people could have created fake pages in her name.
Mulamwah said, "Even if we don't open, people will use her names to open fake accounts. I will not give trolls a chance to write negative comments on her page. I will specifically open pages for her future benefits. I earn through social media and so, I don't mind creating a platform for her as early as this."

Keilah Oyando social media accounts have attracted a huge fan base in less than 24hours since they were opened with over 8,000 followers on Instagram and over 15,000 likes on Facebook.
The comedian had early gifted his wife, Sonie Ksh 100,000 to appreciate her for giving him this  wonderful gift and he promised to add more to her account which he has been saving since they found out she was pregnant.
Be head and shoulder above
Here are some of the most recent American slang to take note of
Even though Kenya is required to communicate using British English that is both written and spoken, many are times when Hollywood has interfered with this reality. Due to the high consumption rate of productions from America, words especially slang words reach the Kenyan audience thus making this article important!
You can therefore shine with the following American slang words:
Karen; related to the movie Karen, this word describes a white woman who goes on a rampage especially against a person of colour.
Drip; used by the younger generation to describe a well-dressed person
No cap; means not lying
GOAT; is an acronym to mean greatest of all time. Used with artists, athletes to symbolise their contribution in their field.
Thirst trap; this phrase is used to describe a sexy picture posted on social media with the intent to attract the attention of potential suiters
Boomer; is a word used by the younger generation to mean a person from the older generation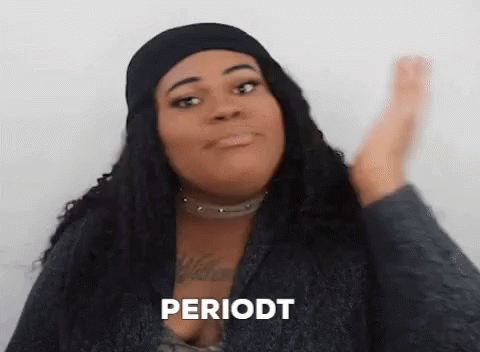 Periodt;  used in affirmative to describe a situation that can only exist in that form according to an individual's view.
And I oop; this phrase is used when someone says something offensive to means no offense.
Gucci; picked from the high-end fashion brand to mean, fancy, fashionable, good, or excellent.
Finsta; is used to mean a separate, fake Instagram account for memes and close friends.
Simp; is a word used to mean a man who is willing to go to extremes to win the affection of a girl.
Sus; is used as a short form of suspicious.
Yeet; used to describe a precise/sassy throw. Can be used to describe attitude or celebration as well.
Big mood;  this phrase is used to describe a mood that is relevant to how you are feeling.
Busin; means good.
Gas; means awesome.
Snacc; is a word commonly used to describe an attractive person that could pass for an edible snack.
Smol; is used to describe something extremely small and cute.
Fit; is the short form for outfit.
To list just a few so you are not looking at a whole slang dictionary!
It gets tricky to keep up with the changes that come up in all languages. However, the world should be grateful for content creators and platforms that make it easy for them to keeps us updated.
Nevertheless, for the younger generation, it is important to know that slang has its place and time and it is not a substitute for proper language.