Movies that will have you sobbing uncontrollably for black people
Apart from feel-good movies, there is a different category of movies that one should make a point of watching. Do this to get acquainted with the struggle that the human race has been through, specifically the black man's race.
When they see us: This four-part movie has an excellent cast and the celebrated AVA DUVERNAY, who directed the movie after being contacted by one of the men who were wrongfully accused of sexually abusing a woman at Central Park in New York City. What will make you break down uncontrollably is the harassment the young boys were subjected to in an effort to incarcerate them. They were picked up and questioned without a parent/guardian present to protect them from the manipulation that the police are known for.
Roots: Slavery is a topic that is close to many people's hearts worldwide since it affected the whole world in one way or the other. People's cultures were eroded and families were broken in the process, therefore when a movie is made that highlights the challenges that slaves endured including kidnapping, sexual assault, abuses among other inhumane acts, you will not be able to hold back your tears.
The American skin:  this is a recent release following the murder of George Floyd that elicited reactions among human rights movements globally. The movie follows the decision of a man whose son had been killed by a police officer. The man decided to seek a public acknowledgment that the murder of his son was racially inspired by the policeman that carried out the murder. He unconventionally holds an entire police station hostage just to get the confession. After receiving exactly that, he surrenders but he is shot in cold blood on his way out even though he was no longer a threat. The movie also highlights how media organizations carry such cases lightly unlike when a black man is found on the wrong.
Green Book: You will get worried when even an individual in the public eye like the character played by Mahershala Ali, is still subjected to the same racial mistreatment that he should be beyond. There is a scene where he is not allowed to eat with the same people he is about to entertain, leaving one wondering how his abusers are able to distinguish him from his talent for their convenience. His Italian driver shows the audience exactly what they need to do in order to have a better understanding of a black man, and that is to spend a little more time with him.
Denzel Washington: Yes! He is a whole movie on his own. Denzel will have you crying whenever he takes on the role of the protagonist and a real-time person like Malcolm X. Denzel is known for playing roles that bring to light issues that are affecting the greater public. Issues of racism, health care, police brutality, wrongful arrest(hurricane) a quest for freedom. Watch Washington as he expertly delivers speech after speech. It would be fair if he stood in the place of other great black actors like Forest Whitaker, Jammie Foxx, Djimon Hounsou among others.
Blood Diamond/Rising Sun/Hotel Rwanda: Africa is not left out of this for it has had its fair share of harassment. These three movies highlight the plight of the African continent due to the need of selfish individuals to enrich themselves. In other cases, they show the division that can be a result of greed and malice. Hotel Rwanda shows the dire situation the citizens of Rwanda were subjected to during the 1994 genocide that saw many of them perish.
12 years of a slave: The movie that won Lupita Nyong'o her first-ever Oscar follows the life of a free black man who is maliciously kidnapped, humiliated in captivity, and eventually set free. The character that is played by Chiwetel Ejiofor is forced to lead the life of a slave even though he had been free and successful for a long time. During this period he interacts with other slaves who hope for his liberation.
Django unchained: This movie was turned down by Will Smith but I doubt he would have been half the talent that Jammie Foxx gave. Jammie Foxx was exceptional in this movie where he works with his master to deal with slave traders while at the same time hoping to free his wife from a ruthless master. Samuel L. Jackson is in the movie too as a despicable black man; you will hate him but still appreciate his talent.
The above list has not even scratched the surface of the movies that have been made to highlight the black struggle. There are some biographies that show the roles played by certain individuals in the effort to free all races. You will be spoilt for choice if you decide to venture down this road.
Entertainment News round up
A lot is happening in a short span of time. Therefore we thought to fill you in on happenings that may have skipped your timeline.
Nikita Kering got nominated for AFRIMAWARDS 
Recently, Nikita Kering, a Kenyan RnB artist was nominated for the All Africa Music Awards in three categories 1. Best Female Artiste in Eastern Africa 2. Songwriter of the year 3. Best Artiste, duo, or group in African RnB Soul. Voting is ongoing on http://afrima.org Vote for her!
Kevin Hart launched a clothing line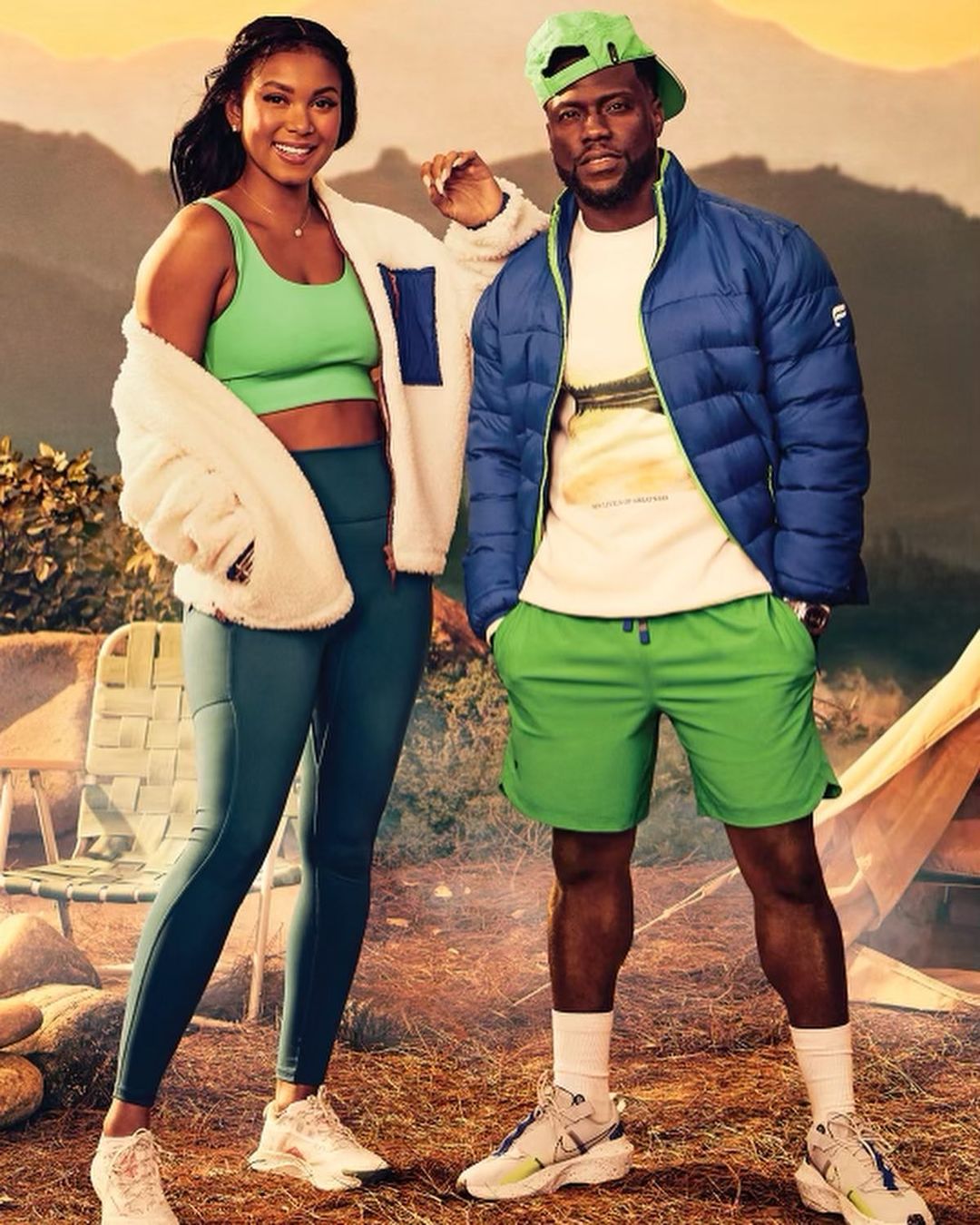 The line which is dubbed 'the Hart collection' is produced in collaboration with fabletics, Kevin Hart and his wife Eniko Hart. The collection comprises mostly sporting gear, hats and sweaters.
Venessa Mdee welcomed a baby girl
The Tanzanian artist who is engaged to power actor Rotimi recently welcomed their first child. The superstar who currently resides in Nigeria with her fiancé announced her pregnancy with a picture on her social accounts. She followed that recently with the hand of a newborn and a caption bearing the name Seven Adeoluwa Akinosho. Kenyan celebrities who flooded her timeline with congratulatory messages include Tallia Oyando, Akothee, and Sarah Hassan.
Vybz Kartel bought his family property
After 10 years of incarceration, Vybz Kartel, the famous dancehall artiste is now investing in property for his family. In an Instagram post, he announced that he had procured land for his son who was now a father, and bought a house for his aging mother and father.
Kenyans vote Otile Brown, the biggest artist in Kenya
Nairobi Gossip Club hosted an opinion poll where they asked Kenya to mention the biggest Kenyan artist. As usual, fans took to commenting where most comments indicated that they considered Otile Brown the biggest artist in Kenya. Otile Brown must have impressed his fans by his work ethic, strategic collaborations and his relentless urge to rise as a star.
Other honourable mentions included Nyashinski, Sauti Sol, Khaligraph Jones and Nikita.
Akothee speaks on her struggles of being a public figure
According to the mother of five, not every stranger who approaches you has good intentions and went on to say that she has been forced to run away from her fans on several occasions
Being a public figure comes with its own share of challenges that come as a result of high expectations from people who at time forget you are human being too.
Now, singer Esther Akoth, popularly known as Akothee, in a post on her Instagram account has opened up on the struggles she goes through in her life as a public figure. The hit maker revealed that she is always uneasy when she discovers that she has been noticed when in a public area.
"You all might not understand but allow me to express myself today. I may appear strong but deep down I have been broken so many times. I am a moving damaged goods," She wrote.
Akothee said that being on the limelight might not be as glamorous as majority of the people at times believe and events from her past still give her chills when it comes to meeting her fans.
"I have realized that I have become very sensitive that I don't even want to leave my house. I don't like people recognizing me in public and at times I just wished I was just a normal person passing the streets in peace," she added.
According to the mother of five, not every stranger who approaches you has good intentions. She went on to say that she has been forced to run away from her fans on several occasions. Akothee admitted that she is always scared to meet her fans to the extent that she gets traumatized before leaving her house or jumping out of her car.
"I am Samuel" film banned
The film was produced in 2020 by Toni Kamau which highlights the experiences of Samuel Asilikwa after coming out as a gay man in the streets of Nairobi
The Kenya Film classification board(KFCB) has announced the ban of a "gay" themed documentary on Samuel Asilikwa, a Kenyan. The film was called "I am Samuel" and was directed by Peter Murimi.
In a statement on Thursday, acting KFCB Chief Executive Officer Chris Wambua said that the ban will be in effect because the film is promoting a "gay theme"
"In the course of examining a film titled: I am Samuel, which was submitted to the Board for classification, the Board noted a clear and deliberate attempt by the producer, to promote same-sex marriages as an acceptable way of life," Wambua said.
He went on to say that the same-sex relationship is evident in the film through repeated confessions by the gay couple(in the film) that what they feel for each other is normal and should be embraced as a way of life.
Mr. Wambua also announced that any attempts to air the film with the Kenyan territory in now deemed illegal and any to distribute it within the country shall be met with the full force of the law.
"While the Board welcomes local and foreign support to our budding local film industry, such funding should focus on production of content that is aligned with the laws of our country. Films that advocate for same-sex marriages, homosexuality or any outlawed practices shall not be allowed for exhibition, or distribution within the country," KFCB said.
The film was produced in 2020 by Toni Kamau which highlights the experiences of Samuel Asilikwa after coming out as a gay man in the streets of Nairobi. It also shows his experience of rejection from from friends and some family members.