Movies that will have you sobbing uncontrollably for black people
Apart from feel-good movies, there is a different category of movies that one should make a point of watching. Do this to get acquainted with the struggle that the human race has been through, specifically the black man's race.
When they see us: This four-part movie has an excellent cast and the celebrated AVA DUVERNAY, who directed the movie after being contacted by one of the men who were wrongfully accused of sexually abusing a woman at Central Park in New York City. What will make you break down uncontrollably is the harassment the young boys were subjected to in an effort to incarcerate them. They were picked up and questioned without a parent/guardian present to protect them from the manipulation that the police are known for.
Roots: Slavery is a topic that is close to many people's hearts worldwide since it affected the whole world in one way or the other. People's cultures were eroded and families were broken in the process, therefore when a movie is made that highlights the challenges that slaves endured including kidnapping, sexual assault, abuses among other inhumane acts, you will not be able to hold back your tears.
The American skin:  this is a recent release following the murder of George Floyd that elicited reactions among human rights movements globally. The movie follows the decision of a man whose son had been killed by a police officer. The man decided to seek a public acknowledgment that the murder of his son was racially inspired by the policeman that carried out the murder. He unconventionally holds an entire police station hostage just to get the confession. After receiving exactly that, he surrenders but he is shot in cold blood on his way out even though he was no longer a threat. The movie also highlights how media organizations carry such cases lightly unlike when a black man is found on the wrong.
Green Book: You will get worried when even an individual in the public eye like the character played by Mahershala Ali, is still subjected to the same racial mistreatment that he should be beyond. There is a scene where he is not allowed to eat with the same people he is about to entertain, leaving one wondering how his abusers are able to distinguish him from his talent for their convenience. His Italian driver shows the audience exactly what they need to do in order to have a better understanding of a black man, and that is to spend a little more time with him.
Denzel Washington: Yes! He is a whole movie on his own. Denzel will have you crying whenever he takes on the role of the protagonist and a real-time person like Malcolm X. Denzel is known for playing roles that bring to light issues that are affecting the greater public. Issues of racism, health care, police brutality, wrongful arrest(hurricane) a quest for freedom. Watch Washington as he expertly delivers speech after speech. It would be fair if he stood in the place of other great black actors like Forest Whitaker, Jammie Foxx, Djimon Hounsou among others.
Blood Diamond/Rising Sun/Hotel Rwanda: Africa is not left out of this for it has had its fair share of harassment. These three movies highlight the plight of the African continent due to the need of selfish individuals to enrich themselves. In other cases, they show the division that can be a result of greed and malice. Hotel Rwanda shows the dire situation the citizens of Rwanda were subjected to during the 1994 genocide that saw many of them perish.
12 years of a slave: The movie that won Lupita Nyong'o her first-ever Oscar follows the life of a free black man who is maliciously kidnapped, humiliated in captivity, and eventually set free. The character that is played by Chiwetel Ejiofor is forced to lead the life of a slave even though he had been free and successful for a long time. During this period he interacts with other slaves who hope for his liberation.
Django unchained: This movie was turned down by Will Smith but I doubt he would have been half the talent that Jammie Foxx gave. Jammie Foxx was exceptional in this movie where he works with his master to deal with slave traders while at the same time hoping to free his wife from a ruthless master. Samuel L. Jackson is in the movie too as a despicable black man; you will hate him but still appreciate his talent.
The above list has not even scratched the surface of the movies that have been made to highlight the black struggle. There are some biographies that show the roles played by certain individuals in the effort to free all races. You will be spoilt for choice if you decide to venture down this road.
Youngest Kenyan brand ambassador…!
Baby Keilah will be dressed by Kids town for the next 17 years as she will be their brand ambassador
David Oyando, popularly known to many as Mulamwah has today revealed that his newborn daughter Keilah Oyando has been appointed the brand ambassador for Kids Town, an apparel shop that will dress her for the next 17 years.
In the post on Instagram, Mulamwah said that her daughter had landed the lucrative deal even before they welcome her with his wife Sonie.
"A little bonding with the queen – @keilah_oyando , as at now she is the brand ambassador for @kidstown_ke , which will be dressing her until she is 17 yrs . Check them out for amazing kids outfits . 'Asanteni sana' for all the congratulatory messages and tokens , we are so thankful as a family and we pray to God that you may also be blessed in abundance. @carrol_sonie" said the comedian.
He also defended his decision to open social media accounts for the newborn saying that every ambassador needs a social media platform and that even if he didn't open the account other people could have created fake pages in her name.
Mulamwah said, "Even if we don't open, people will use her names to open fake accounts. I will not give trolls a chance to write negative comments on her page. I will specifically open pages for her future benefits. I earn through social media and so, I don't mind creating a platform for her as early as this."

Keilah Oyando social media accounts have attracted a huge fan base in less than 24hours since they were opened with over 8,000 followers on Instagram and over 15,000 likes on Facebook.
The comedian had early gifted his wife, Sonie Ksh 100,000 to appreciate her for giving him this  wonderful gift and he promised to add more to her account which he has been saving since they found out she was pregnant.
Be head and shoulder above
Here are some of the most recent American slang to take note of
Even though Kenya is required to communicate using British English that is both written and spoken, many are times when Hollywood has interfered with this reality. Due to the high consumption rate of productions from America, words especially slang words reach the Kenyan audience thus making this article important!
You can therefore shine with the following American slang words:
Karen; related to the movie Karen, this word describes a white woman who goes on a rampage especially against a person of colour.
Drip; used by the younger generation to describe a well-dressed person
No cap; means not lying
GOAT; is an acronym to mean greatest of all time. Used with artists, athletes to symbolise their contribution in their field.
Thirst trap; this phrase is used to describe a sexy picture posted on social media with the intent to attract the attention of potential suiters
Boomer; is a word used by the younger generation to mean a person from the older generation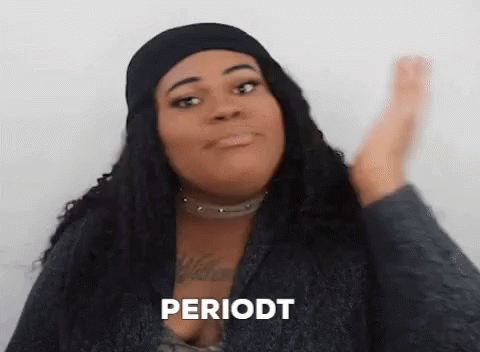 Periodt;  used in affirmative to describe a situation that can only exist in that form according to an individual's view.
And I oop; this phrase is used when someone says something offensive to means no offense.
Gucci; picked from the high-end fashion brand to mean, fancy, fashionable, good, or excellent.
Finsta; is used to mean a separate, fake Instagram account for memes and close friends.
Simp; is a word used to mean a man who is willing to go to extremes to win the affection of a girl.
Sus; is used as a short form of suspicious.
Yeet; used to describe a precise/sassy throw. Can be used to describe attitude or celebration as well.
Big mood;  this phrase is used to describe a mood that is relevant to how you are feeling.
Busin; means good.
Gas; means awesome.
Snacc; is a word commonly used to describe an attractive person that could pass for an edible snack.
Smol; is used to describe something extremely small and cute.
Fit; is the short form for outfit.
To list just a few so you are not looking at a whole slang dictionary!
It gets tricky to keep up with the changes that come up in all languages. However, the world should be grateful for content creators and platforms that make it easy for them to keeps us updated.
Nevertheless, for the younger generation, it is important to know that slang has its place and time and it is not a substitute for proper language.
Nigerian songwriter and rapper Damini Ebunoluwa, AKA, Burna Boy has expressed doubts on releasing an album any time soon. The "Kilometer" hit singer did this through a post on his Instagram stories.
His statement comes just two days after releasing the song, "I feel it," in collaboration with Jon Bellion, an artist he described as 'one of my favorite artists in the world.'
Burna Boy's latest album is "Twice as Tall" and was released in August last year. It is the hit album that won him his first Grammy Award.