Professor Hamo buys a piece of land for baby mama
Comedians Hamo and Jemutai are the latest land owners in Kenya.
Churchill comedian, professor Hamo has bought land for his fellow comedian and baby mama Jemutai. The comedian took to his social media handles on Tuesday to break the news to the public by sharing photos of them in which Jemutai was holding the title deed.
In the post, Prof. Hamo wrote, "I know we have been through a lot but it is not how we start but how we finish that matters, it took time for you to believe that I wanted my family to be together and happy, it is still work in progress but this is a start."
An excited Jemutai took to her Instagram account to express her joy and gratitude to Hamo saying she is looking forward to putting up a home on the piece of land.
Their fans came out in larger numbers to express their excitement through congratulatory messages on the big step.
The two have been dating since 2015 and their union has seen them sire two adorable kids. In May this year, Jemutai revealed that Hamo was neglecting his responsibilities towards the kids which resulted in a DNA test, and later on he agreed to support them.
Youngest Kenyan brand ambassador…!
Baby Keilah will be dressed by Kids town for the next 17 years as she will be their brand ambassador
David Oyando, popularly known to many as Mulamwah has today revealed that his newborn daughter Keilah Oyando has been appointed the brand ambassador for Kids Town, an apparel shop that will dress her for the next 17 years.
In the post on Instagram, Mulamwah said that her daughter had landed the lucrative deal even before they welcome her with his wife Sonie.
"A little bonding with the queen – @keilah_oyando , as at now she is the brand ambassador for @kidstown_ke , which will be dressing her until she is 17 yrs . Check them out for amazing kids outfits . 'Asanteni sana' for all the congratulatory messages and tokens , we are so thankful as a family and we pray to God that you may also be blessed in abundance. @carrol_sonie" said the comedian.
He also defended his decision to open social media accounts for the newborn saying that every ambassador needs a social media platform and that even if he didn't open the account other people could have created fake pages in her name.
Mulamwah said, "Even if we don't open, people will use her names to open fake accounts. I will not give trolls a chance to write negative comments on her page. I will specifically open pages for her future benefits. I earn through social media and so, I don't mind creating a platform for her as early as this."

Keilah Oyando social media accounts have attracted a huge fan base in less than 24hours since they were opened with over 8,000 followers on Instagram and over 15,000 likes on Facebook.
The comedian had early gifted his wife, Sonie Ksh 100,000 to appreciate her for giving him this  wonderful gift and he promised to add more to her account which he has been saving since they found out she was pregnant.
Be head and shoulder above
Here are some of the most recent American slang to take note of
Even though Kenya is required to communicate using British English that is both written and spoken, many are times when Hollywood has interfered with this reality. Due to the high consumption rate of productions from America, words especially slang words reach the Kenyan audience thus making this article important!
You can therefore shine with the following American slang words:
Karen; related to the movie Karen, this word describes a white woman who goes on a rampage especially against a person of colour.
Drip; used by the younger generation to describe a well-dressed person
No cap; means not lying
GOAT; is an acronym to mean greatest of all time. Used with artists, athletes to symbolise their contribution in their field.
Thirst trap; this phrase is used to describe a sexy picture posted on social media with the intent to attract the attention of potential suiters
Boomer; is a word used by the younger generation to mean a person from the older generation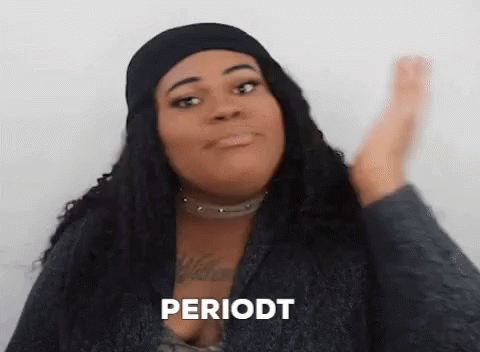 Periodt;  used in affirmative to describe a situation that can only exist in that form according to an individual's view.
And I oop; this phrase is used when someone says something offensive to means no offense.
Gucci; picked from the high-end fashion brand to mean, fancy, fashionable, good, or excellent.
Finsta; is used to mean a separate, fake Instagram account for memes and close friends.
Simp; is a word used to mean a man who is willing to go to extremes to win the affection of a girl.
Sus; is used as a short form of suspicious.
Yeet; used to describe a precise/sassy throw. Can be used to describe attitude or celebration as well.
Big mood;  this phrase is used to describe a mood that is relevant to how you are feeling.
Busin; means good.
Gas; means awesome.
Snacc; is a word commonly used to describe an attractive person that could pass for an edible snack.
Smol; is used to describe something extremely small and cute.
Fit; is the short form for outfit.
To list just a few so you are not looking at a whole slang dictionary!
It gets tricky to keep up with the changes that come up in all languages. However, the world should be grateful for content creators and platforms that make it easy for them to keeps us updated.
Nevertheless, for the younger generation, it is important to know that slang has its place and time and it is not a substitute for proper language.
Nigerian songwriter and rapper Damini Ebunoluwa, AKA, Burna Boy has expressed doubts on releasing an album any time soon. The "Kilometer" hit singer did this through a post on his Instagram stories.
His statement comes just two days after releasing the song, "I feel it," in collaboration with Jon Bellion, an artist he described as 'one of my favorite artists in the world.'
Burna Boy's latest album is "Twice as Tall" and was released in August last year. It is the hit album that won him his first Grammy Award.