Beat the July cold with these 5 outfit essentials
'Hii ni baridi ama fridge?'
Save yourself from this phrase with these essential outfit pieces.
This season's cold has been deemed unbearable with some asking if we are in a fridge. Though we've found a way to make light of the situation, the cold is indeed biting, some places more than others. This does not mean you have to freeze. Fight back the cold with these warm outfit essentials:
Socks
Socks have never felt so underrated. Though we sometimes wear them as a statement piece in our crocs outfits, socks have really come through this cold season. Get thick ones to wear them with your day to day outfits.
Gloves
You can't help yourself from constantly rubbing you hands together in this season. This, with the notion that it keeps your body warm. Though it's true, gloves keep you twice as warm. Your hands will be warm throughout and so will your body.
Boots
Have you seen the mud that has come with this rain? Exactly. This is really not the time to put on your favourite white air force sneakers. Save the drip for later and get yourself some leather boots. Ankle-high, knee-high or thigh-high boots also come in handy for the warmth with the extra coverage it gives your freezing skin.
Scarfs
It is not a complete cold season outfit without a warm scarf around your neck. No matter how warm you are, if your neck is bare, then you're cold. Scarfs and pull necks come in handy at this point.
Beanie hat
During cold seasons, our ears suffer the most. We thank beanie hats for their capability to cover up to our ears. A great way to tackle this fridge weather is getting yourself a beanie to save your ears.
Entertainment News round up
A lot is happening in a short span of time. Therefore we thought to fill you in on happenings that may have skipped your timeline.
Nikita Kering got nominated for AFRIMAWARDS 
Recently, Nikita Kering, a Kenyan RnB artist was nominated for the All Africa Music Awards in three categories 1. Best Female Artiste in Eastern Africa 2. Songwriter of the year 3. Best Artiste, duo, or group in African RnB Soul. Voting is ongoing on http://afrima.org Vote for her!
Kevin Hart launched a clothing line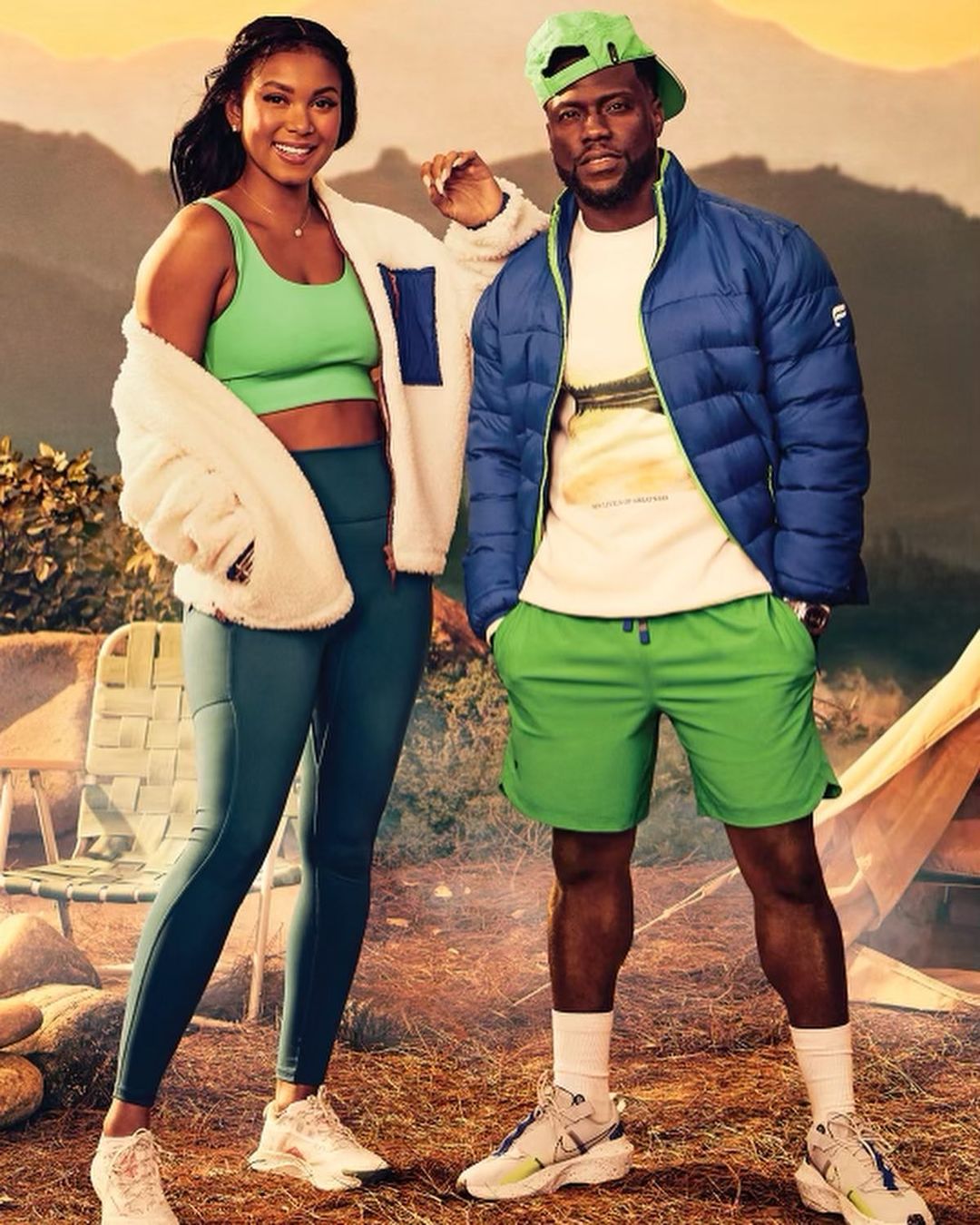 The line which is dubbed 'the Hart collection' is produced in collaboration with fabletics, Kevin Hart and his wife Eniko Hart. The collection comprises mostly sporting gear, hats and sweaters.
Venessa Mdee welcomed a baby girl
The Tanzanian artist who is engaged to power actor Rotimi recently welcomed their first child. The superstar who currently resides in Nigeria with her fiancé announced her pregnancy with a picture on her social accounts. She followed that recently with the hand of a newborn and a caption bearing the name Seven Adeoluwa Akinosho. Kenyan celebrities who flooded her timeline with congratulatory messages include Tallia Oyando, Akothee, and Sarah Hassan.
Vybz Kartel bought his family property
After 10 years of incarceration, Vybz Kartel, the famous dancehall artiste is now investing in property for his family. In an Instagram post, he announced that he had procured land for his son who was now a father, and bought a house for his aging mother and father.
Kenyans vote Otile Brown, the biggest artist in Kenya
Nairobi Gossip Club hosted an opinion poll where they asked Kenya to mention the biggest Kenyan artist. As usual, fans took to commenting where most comments indicated that they considered Otile Brown the biggest artist in Kenya. Otile Brown must have impressed his fans by his work ethic, strategic collaborations and his relentless urge to rise as a star.
Other honourable mentions included Nyashinski, Sauti Sol, Khaligraph Jones and Nikita.
How to rock skirts in your 20's
Skirts may seem old fashioned to many young ladies. However, the truth is that they can be really fashionable when a few things are considered. Especially if you are a young lady who wishes to tap into your feminine side. The following are tricks to rock skirts:
Minding the length of an A-line skirts
As a young lady, your goal is to look your age and actually live in the moment. The best way to achieve this is by wearing a fun, playful, short A-line skirt. For the icing on the cake, make it sheer or any other fabric gets blow away by the wind easily. You will probably get reprimanded by a parent or guardian but that is how you know you are doing it right. Wink*
Your wardrobe should not miss denim skirts
Denim will never go out of style, plus, it's ageless. You just need to get a good fit for your figure. What makes it even amazing is the fact that you can pair a denim skirt with just a t-shirt of any colour and you will look like Rihanna on a 'lazy day'. (laugh please)
You have got to get on the African print band wagon
If you are not rocking African print in any design, then you are officially declared 'not cool'. There is a certain sense of pride that comes with getting aligned with African born trends. Besides, which other fabric could give you such fun print to accentuate your fun side. Also, what you will appreciate about it is its versatility. Get you that African print skirt sister.
Style your mini-skirt with a polo neck 
This is called the counter effect or the balance effect (made up concept). These two pieces allow you to look fully covered up even though your legs are happily enjoying some atmospheric pressure. The polo neck tends to draw attention away from the bare legs; activating the counter effect.
Skirt suits
This may be a stretch to far, but listen, just tweak the skirt suit to what you would like it to be. If you wish it to be fitting, short then go for it. You might as well break it so you do not come off 'matchy matchy'. If your goal for the day is to look bold and professional, then a skirt suit is what you need. The times we live in may convince you otherwise, since skirt suits may seem appropriate for the older generations, however the fact is the boss look is deserved by all. So go for it!
Get a good heel
Your final assemblage of your skirt outfit will make more sense if it is paired with suitable pairs of heels. Go with what works best for you, may it be a knee high boot, wedges or stilettos. The height that heels give you is what gets you looking glamorous and fancy. In other cases just go for a court heel
Semi-official skirt
Some moments call for toning down on the 'madness' for a semi-official skirts. This may be times when you are having a meeting over lunch (outdoor meeting) or attending an event where drawing attention to oneself may be unnecessary.
So go ye forth and buy that skirt because, you can pull it off girl!
Celebrity styles at the MET Gala 2021 (Photos)
Yes, the MET finally happened, and the guests sure brought their A-game to the exquisite event.
With the main focus on the theme, 'In America: A Lexicon of Fashion', we saw a whole display of fashion. From Kim Kardashian's mysterious aura, to Lupita Nyongo's denim gown, everything sure was a spectacle. Let's check out some of the most memorable outfits at the ball.