All about the yarns
The moment I saw crotchet pieces on the runway, I knew this was it. The trend is here. And we shall embrace it.
We can't deny it. Crotchet outfits and accessories have become the it. Who would have thought the fabrics our African mums used to cover every object in the house would now become a statement fashion trend? To imagine that someone can come up with a whole fit using yarn and a crotchet hook is impressive. Think of the hours and discipline it takes to be a crotchet designer. Staggering right?
I'm here to plug you with the best and most affordable crotchet designers I know. I appreciate all the other crotchet designers and stan you for the hard work and creativity. Read on!
Empress crotchets
If you are around Moi University, you have probably heard of this award-winning brand. Wairimu, as she is popularly known, makes stunning crotchet fits. The photoshoots that follow these designs make you want to purchase everything on her timeline. They look so good!
Gorrety Ndar
I always thought crotchet outfits were hella expensive till I met Gorrety. Her crafts are top-tier and affordable. Talk about your moneys worth! She exudes creativity and well-thought concepts through her designs. I'd definitely want to look as good as she does in them, because, pure greatness!
Diana Muthee
During my usual idle scrolling on Instagram I came across such an alluring picture of these cropped up jumpers. But now in crotchet. Diana did that! I mean, if this isn't talent then I don't know. Just check her out and you'll see what I mean.
Vee crafts
Enough about crotchet bikinis, dresses and sweaters. Have you seen crotchet earrings and chokers? I also didn't till I came across astoundingly talented Vee. She literally makes art out of any accessory. And they come out so beautiful!
Dollup_crochet_Kenya
For my people in Nairobi! Dollup_crochet_Kenya got your back with beautiful designs and free deliveries in CBD. Her crotchet style is unique, with beautiful patterns and makes. Her Instagram speaks for itself. You'll be wowed just as I was.
Celebrity styles at the MET Gala 2021 (Photos)
Yes, the MET finally happened, and the guests sure brought their A-game to the exquisite event.
With the main focus on the theme, 'In America: A Lexicon of Fashion', we saw a whole display of fashion. From Kim Kardashian's mysterious aura, to Lupita Nyongo's denim gown, everything sure was a spectacle. Let's check out some of the most memorable outfits at the ball.
Fragrance tips for men
Let's put your dressing on hold for a minute, nothing beats a man who smells good!
When venturing into the world of fragrance, start with a light scent as you discover your body odor and settle on the fragrance that compliments it best. The first thing that hits others before you speak up is the scent you come with. This will judge if they'll want to stick around longer or sprint as fast as they can.
That said, invest in a really good perfume, cologne, or deodorant, then let's work from there. Bomb fragrance. Check. How to apply it? Let's look at fragrance tips that come in handy when complimenting your style.
Just a little is enough
First things first, applying too much cologne is off-putting to those around you. Remember, fragrance should be discovered, not announced. It could be the best designer brand but how you wear it might narrow it down to a nauseating scent or give what it's meant to.
Fragrance spots
A pro tip is applying your scent of choice to warmer parts of your body. Your lower jaw and neck are a perfect complement to your hugs. It gives the other person just a whiff, leaving them in suspense and admiration. The armpits are a MUST spot for fragrance application as it is the area you sweat most. A subtle deodorant is ideal for this area. Other areas include the inner elbow, shoulders, inner wrists, and chest.
Apply directly to the skin
Make sure to apply your fragrances to your skin and not clothes to prevent ugly stains. Also, fragrance scent when mixed with sweat is a bad combination. Make sure to apply your fragrance on dry skin, preferably after taking a shower, when you are fresh and clean.
Don't rub it in
After applying a fragrance, let it settle in on its own. Rubbing it in does not intensify the scent but rather, makes it weaker. If you really really have to, slightly dubbing the area is a better idea.
Sleepover activities for your girl squad
Though its very rare to ran out of activities to do during these nights, somedays you just want to plan beforehand to make sure everything flows.
Sleepovers have to be one of the best ways to catch up with your girls. You get to spend a whole night with your favourite people, and do whatever you want. Though its very rare to ran out of activities to do during these nights, somedays you just want to plan beforehand to make sure everything flows. Here are some sleepover activities to keep you and your girls psyched throughout the night.
Prank calls
I got to do this with my roommates once and though almost everyone I call recognized my voice, it was such an amazing time. The joy of telling someone, "its a prank!" and the ripples of laughter that follow is a feeling you want to experience at your sleepover. Come up with ideas for a prank call and find people to try them out on. You can even prank your parents!
Dye each other's hair
It is not the first time someone has woken up at a sleepover with dyed hair or shaved eyebrows. There's something about the night that makes bad decisions seem soo good. Hope on to this opportunity with your group and dye your hair. After a couple of shots of course. You might wake up and regret it, or love it!
Self-care
Aside from bad decisions, sleepovers are also the best time for self care. Take long baths, do a skin care routine and paint your nails. Pamper yourselves while listening to chill music for the vibes. Go the extra mile and light up some candles!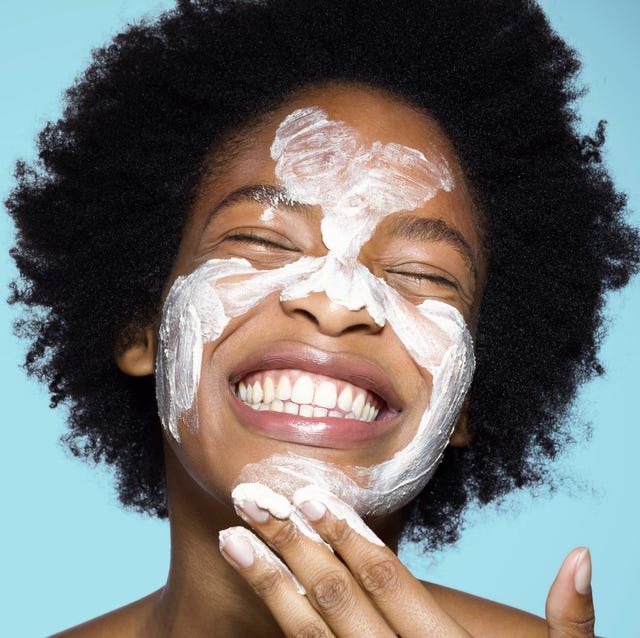 Movie night
A great way to ensure a successful sleepover is picking a nice movie for the night. My favourite sleepover movie has to be 'Girls Trip' starring Tifanny Haddish. Its a movie about friendship that will have you rolling in laughter. Pick any other movie that will be suitable for the night. It could be horror, comedy, romance and any other genre that will do the trick.
Card and board games
Card and board games give room for healthy competitions and overall fun. They will leave you playing 20 games in a row just to help everyone become a winner. Truth or dare cards also allows you to ask that one think you wanted to know about your friends or just dare them to do the unthinkable. You will definitely enjoy putting them in tight spots with these.
Try a new skill
This is a great way to come up with something together. Try new recipes, have a karaoke moment, make DIYs, braid each other's hair and basically any new craft you've always wanted to try out. Who knows, you might find your talent in these!
Scavenger hunt
It's not a sleepover without games that keep you on toes to shoo away any feeling of sleep. Scavenger hunts are a fun way to have you running around the house in such of hidden items. You can make it more fun and engaging by declaring that the winner keeps the item.
Make snacks
Keep your mouths chewing throughout the night with homemade snacks. There are some stories that come with being in the kitchen. Make good use of this time to catch up on your lives. New boos, work struggles and all the juicy tea.
To sum up..
Once you are done with one activity, start another one to keep them coming. Make sure to have the most fun and bond over each step.