A moment with Shari Afrika
We catch up with sensational singer-songwriter, Shari Afrika on her musical journey and plans for the future. Read on to know what inspired her new release, 'Tuendelee.'
Kenyan based songstress, Shari Afrika, developed her passion for music on stage at a club as she was performing Posa ya bolingo by Congolese musician, Alicios. It was how her crowd vibed to the music that drew her passion. Here she was, before strangers on the same wavelength enjoying her performance and appreciating her talent. Since then, she decided to maximize on this gift. Years later, she is significantly growing in the industry and making applaudable moves. Offstage, Shari describes herself as a super shy, super chill human who loves to laugh.
Today we celebrate her new release, 'Tuendelee', and get insight into how the journey has been.
Congratulations on your new release! What was the inspiration behind the song, and the video?
Thank you! I usually draw inspiration from my life and that of those around me. This specific song came about during the first lock-down which found me in Kisumu. At that time, I had this person who was in and out. It got to a point where I was done with the inconsistency and needed to make a solid decision. Tunaendelea ama hatuendelei?
About the video, I've always found Avant-garde art so provocative and beautiful. So when creating the concept, that's the style I wanted to explore from the get-go. Handcrafting some of the outfits( especially the clouds) was so fun. I also got to flex some of my dancing skills thanks to Maulid's choreography.
Amazing! What do people think about it? Personally, I'm wowed!
The song has been received well by those around me. They love it! I like how they notice and appreciate the hard work I put into it.
Tell me about your first release. How do you think it compares to now?
My first release was a cover of one of my faves, Simi. Watching it now makes me a bit uncomfortable because I keep hearing things I could have done better. Comparing this to Tuendelee, I see growth in every angle. I am a better vocalist, more passionate, less camera-shy, have a better style and clearer vision.
Who can you attribute how far you've come to?
This is a tricky question to answer because some names slip my memory and they might feel unappreciated but I'll try. First, I am a product of the community. Mr Ongeri and Mr Yogo gave me good training during my time at Moi University Band. My very first songs were recorded in the hostels with Muga and this helped me transition from the live scene into the studio.
Coming to Nairobi, I met so many producers who really impacted my journey. Ngala Oreyo is fam. Mallon took me to the studio and worked tirelessly on my EP, "Dala". Shout out to Darwin for always believing in me, Alicios, for noticing me and putting me under her wing, The Dagoz fam for adopting and nurturing me, Director Andere for believing in me and shooting my first two projects, Samson Maiko for pushing me to learn to produce for myself and even lending me equipment to do so! Trio Mio and my Serereka fam, because the song put me on a different level, my mum for being my number one fan, and Simila Sidney, with whom I'm working tirelessly to create some of the best music you will get to hear soon.
What is your experience as a woman in the music industry?
Definitely tough. You work 10 times hard. When you go to some studios or events, you are visualized as a pretty woman before you are even seen as a professional musician. Takes a while, but you learn how to manoeuvre and survive.
What are some of the memorable moments in your career so far?
Performing at Choma na Ngoma with Alicios remains at the top because it was a dream come true. And meeting Patoranking! There's also this moment after Serereka dropped, I went to do a talk show in a School in Kayole and during lunch break, all the girls were approaching me asking if I'm the singer from Serereka. Mark you, I was wearing a mask!
What are your dream collabs, local and international?
Locally, I'd love to do a joint EP with Bensoul, and another one with Nviiri. I'd love to work with Maandy, Dyana Cods, Suzzana Owiyo, Blinky Bill, Fena, Bien, Octopizzo, Steph Kapela, Wanjine, Serro and many more.
Internationally, I'd love to work with Yemi Alade, Ruby, Angelique Kidjo, Sona Jobarte, Waje, Apio Moro, Charlotte Dipanda, Maud Elka, Shekinah, Patoranking, AG Baby, Simi, Salaitel, Samthing Soweto, Casper Nyovest, Daphne Njie, Zuchu, Rayvanny. By now you should be able to see that this list is not going to end. Haha!
You have made two hit songs with rising star Trio Mio, how did that come to be and what was the experience working with him?
Yes. Both of them were quite random and not planned. For Serereka, I was chilling with my BFF (who's Trio's sister) and Trio was jamming to the beat. Somehow, I joined in and we made a hit. Vumilia was quite different. His management called and asked if I could lend my vocals to the track. They already had the chorus and I said, "Of course!"
Serereka – Trio Mio X Shari Afrika (Official Video)
I enjoy working with him. I'm trying to see if we could do a joint EP as well. That would be so dope!
Is music your full-time career?
Currently, yes. I quit my job in April to focus on music and so far, I do not regret it. I have enjoyed every single moment.
Five years from now, where can we expect the Shari Afrika brand?
A Grammy award-winning Afrikan! By 2026, I hope to have become a global brand, performing all over the world. I hope my music will have healed and impacted millions of people trying to navigate life. Also, those collaborations I had mentioned earlier, I hope I will have done them all.
Quickfire:
Favourite artiste of all time? Can't decide. Lol. My mind is racing.
Beyoncé or Rihanna? Rihanna
Favourite snack? Salt and vinegar crisps
Dubai on a yacht or desert safari? Dubai on a yacht
Makeup must-have? I can't do life without an eyebrow pencil.
Robert Alai assaults Ringtone Apoko
Ringtone and Alai have this afternoon engaged in a scuffle that might have gotten the blogger arrested.
Gospel superstar Ringtone Apoko was this afternoon involved in a car accident with the renowned blogger Robert Alai. The accident which happened in Kilimani caused the two to engage in a road rage. Several video that have been shared on social media show Alai's car having blocked Ringtone's whose window is broken and smeared with blood
Robert Alai, was seen emerging out of his Subaru legacy with a wooden club otherwise known as rungu with an attempt to assault Ringtone. On the other hand Ringtone who had blood splattered on the right side of his face took to making a scene by climbing on top of his range rover while protesting the incident at the top of his voice. He later on climbed down to picket on lookers who had been attracted by the fracas surrounding the incident.
According to officials familiar with the situation, the two accused each other of obstruction in a scuffle that began on Loitoktok Road and spread to Dennis Pritt and Likoni Roads.
Allegedly Alai has been arrested and is being detained at Kilimani Police Station for assaulting Ringtone with his club.
Sarah responds after Harmonize publicly apologized
The Tanzanian singer is seeking forgiveness from his ex-wife through a public apology.
Sarah Michelotti, ex-wife to Harmonize has finally responded days after the Tanzanian hit maker publicly apologized to her for the way they parted ways, barely two years into their marriage.
In the apology, Harmonize acknowledged that him siring a baby out of wedlock was the main cause of their break up.
In response the Italian wrote on her Instagram stories that it is important for one to apologize when one realizes he has done a mistake. However, this short statement did not clearly show where she stands with regards to forgiving Harmonize.
Sarah dumped Harmonize back in December 2020 where she revealed that she had been through ups and downs with 'Konde boy' for the four years they had been together.
She also added that the hit maker was a liar who did not appreciate people who help him.
Harmonize has also dedicated a song to his ex-wife and it will feature in his next album.
Birthday ideas with little or no money
Broke birthdays do not have to be bad birthdays. Make the most of it!
Unfortunately, it's not every year your birthday will find you balling. This does not mean you should not enjoy this day to the fullest. It's your birthday! And it happens only once a year. The good news however, is that you do not need lots of money, or any money at all to celebrate your birthday. Here's how you can still make it special and memorable;
Picnic
Prepare meals you can pack easily, buy a bottle of your favorite drink and have a picnic setup. You can invite your friends or family for this and have them bring food for the picnic. This gives you an all-you-can-eat buffet without even trying! The trick to picnics is a serene environment and a great view.
Bake a cake
When you really think about it, baking a cake is not hard. I did this for my 21st birthday and it turned out really good. I labelled myself 'chef' for a whole month and baked many more cakes afterwards. Thanks to YouTube, you can find many simple recipes to start you off. The decorating part is the best!
Movie marathon
Drop everything and have a movie marathon by yourself or with friends. Have a lazy day and binge your favorite series while snacking to some pizza, popcorn, crisps and wine!
Window shopping
Manifest on the good things you would have bought for yourself on your birthday by window-shopping at your favorite store. Check out the prices, create a wish list and save up for next time. You might even find something affordable and get yourself a gift.
Game night
Game nights are the ultimate broke party to-do-list. Make a list of interesting games you and your friends could play and invite them over for a party. They can bring snacks and extra games to make it more fun. This is a great way to spend time with your friends on your birthday.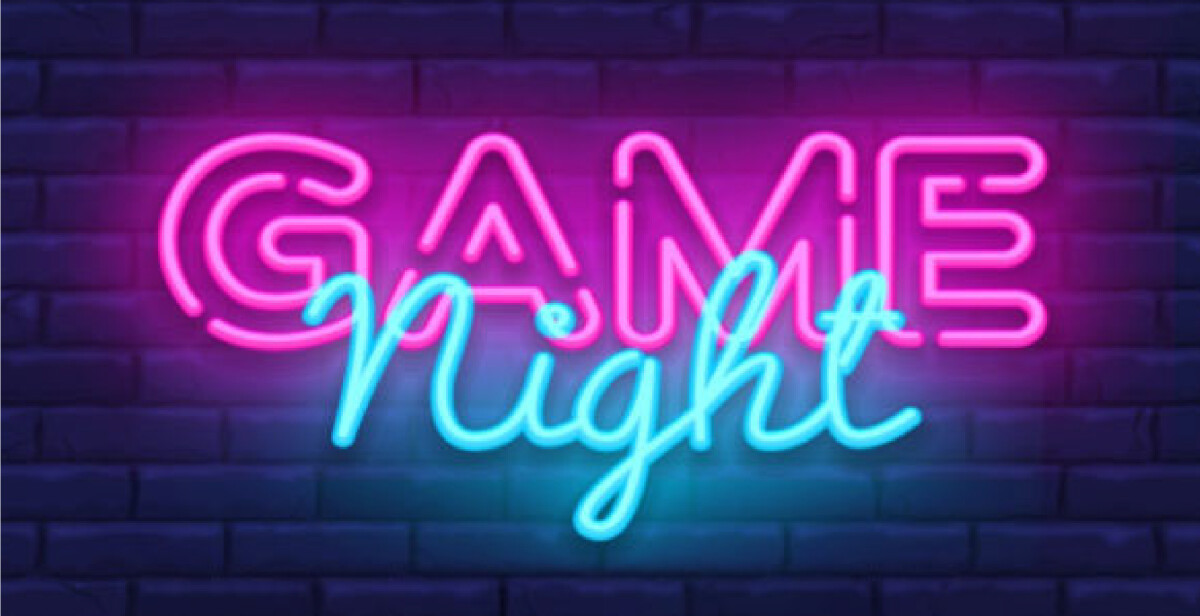 Charity
Helping others comes with a feeling of fulfillment and peace. You get to know you made a difference in someone's life and this, really, is a mood you want for your birthday. Organize things you do not use and give them out to the needy. You can also attend charity events and help plant trees, make an environment clean and spend time with other volunteers.
Make a gratitude list
Getting to celebrate your birthday is a blessing in itself. Make a gratitude list acknowledging the good things and people you have in your life. Take note of milestones you have reached, and give a big thank you to God. It is also a great time to set goals for the new age and year.