Would you pull a prank on your parents or guardians?
Marleen, 24 had just completed her degree at the University on Nairobi. She was in the process of preparing for graduation when a friend approached her with an idea. Edwin who had been Marleen's friend since they commenced their studies at the university, belonged to the drama club of the school. He came to Marleen and told her about a prank he wanted to pull on his parents.
He said, he wanted to break it to them that he didn't make it on the graduation list and that the administration of the university would allow him to graduate in three years, citing a case of indiscipline. This he would do on the day of graduation when the parents will be expected to attend the ceremony.
On hearing this Marleen decided she would also do the same, but in her case she would call before hand through a phone call. This she did and the parents did not seem surprised, in fact they told her they understood the predicament she was in and that everything would be alright.
Little did she know, her parents were boiling with anger. She thanked her parents and went about her life only for her to be approached with two uniformed police men later in the day. The policemen introduced themselves and told her that she was under arrest for robbery with violence. Before she could explain her case, she was handcuffed and walked to the police car which drove them to the station.
On arrival she quickly spotted her parents at the entrance of the station, prompting her to dry her tears that were now running down her cheeks effortlessly. However she shockingly noticed the gloom and indignation on their faces "those are your accuser," said one police officer. Before her jaw could drop fully to the floor, she was matched inside the police station where she met with yet another police officer who with a stringent stern voice asked her numerous questions . She dumbfoundedly answered these questions as she looked to her parents hoping for their intervention.
The question that helped her make sense of the situation was when the officer asked her about her reason for defrauding her parents. Just as she was about to engage her diaphragm, in crying, Edwin jumped from under the reception counter and yelled "surprise" which prompted her to look at her parents who were consumed with laughter to the point of gasping for breathe.
In the modern age where parenting styles have changed, it is normal to find parents having a close relationships with their children. These kind of relations enable the parties involved to share deep secretes, to the extent of playing games with each other.
Recently on social media sites, there have been cases of children pulling pranks on their parents. This is where a child, fabricates lies to see the reaction of the parent or does something to them to see how they respond.
For instance, there was the case of children insulting their mother to see what the father would do. The reaction was as expected. It ruffled to the father forcing the mother to intervene in time by explaining the joke.
Another case is that of young boy who poured water on his parents on their birthdays. As the mother stood dumbfounded on the spot, the father tried to confront the son albeit in a subtle way.
In the case of Marleen, she thought she would have the last laugh but it is her parent who got her in the long run with the help of Edwin. Therefore, as you plan your pranks, be sure to watch your back too!
Entertainment News round up
A lot is happening in a short span of time. Therefore we thought to fill you in on happenings that may have skipped your timeline.
Nikita Kering got nominated for AFRIMAWARDS 
Recently, Nikita Kering, a Kenyan RnB artist was nominated for the All Africa Music Awards in three categories 1. Best Female Artiste in Eastern Africa 2. Songwriter of the year 3. Best Artiste, duo, or group in African RnB Soul. Voting is ongoing on http://afrima.org Vote for her!
Kevin Hart launched a clothing line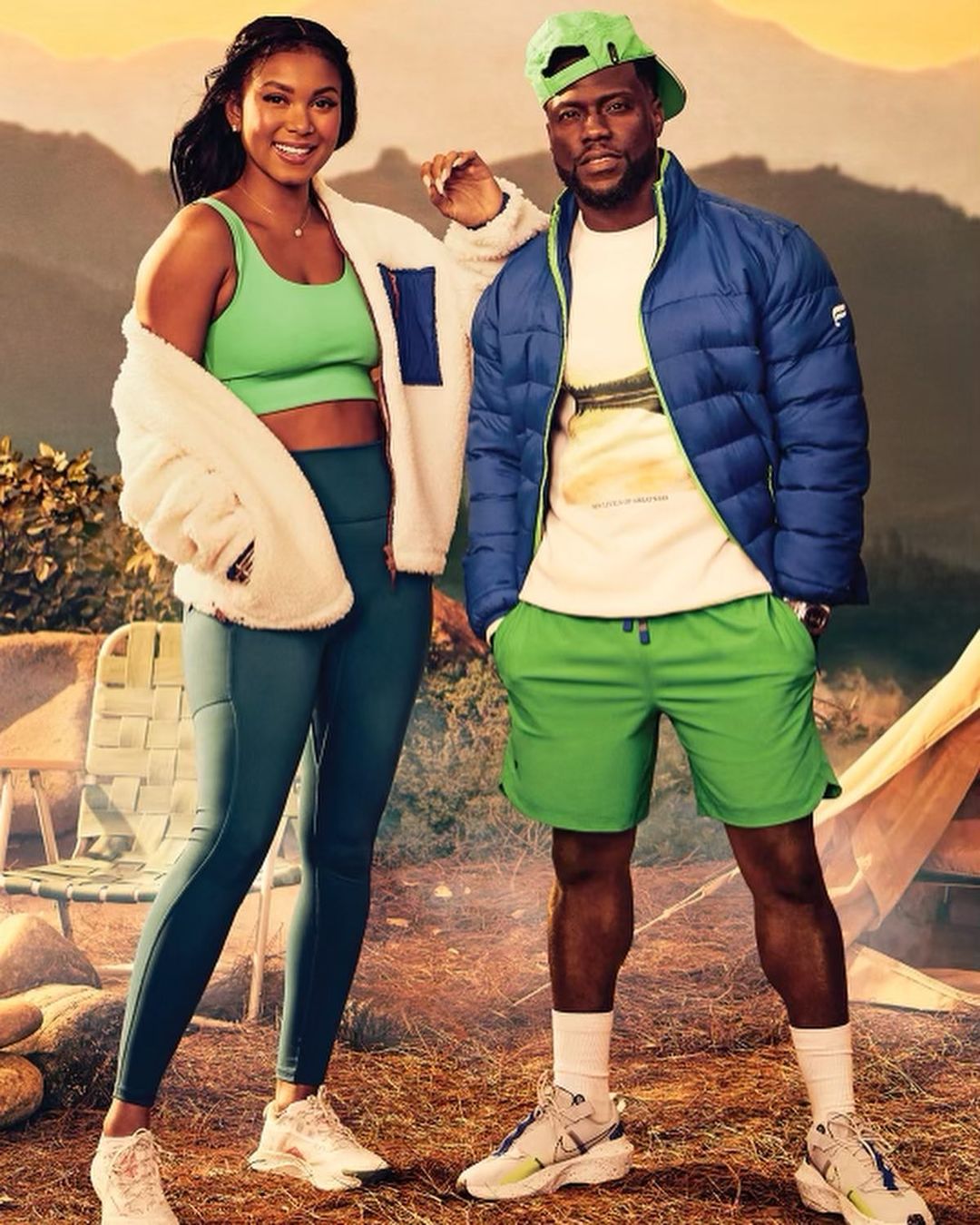 The line which is dubbed 'the Hart collection' is produced in collaboration with fabletics, Kevin Hart and his wife Eniko Hart. The collection comprises mostly sporting gear, hats and sweaters.
Venessa Mdee welcomed a baby girl
The Tanzanian artist who is engaged to power actor Rotimi recently welcomed their first child. The superstar who currently resides in Nigeria with her fiancé announced her pregnancy with a picture on her social accounts. She followed that recently with the hand of a newborn and a caption bearing the name Seven Adeoluwa Akinosho. Kenyan celebrities who flooded her timeline with congratulatory messages include Tallia Oyando, Akothee, and Sarah Hassan.
Vybz Kartel bought his family property
After 10 years of incarceration, Vybz Kartel, the famous dancehall artiste is now investing in property for his family. In an Instagram post, he announced that he had procured land for his son who was now a father, and bought a house for his aging mother and father.
Kenyans vote Otile Brown, the biggest artist in Kenya
Nairobi Gossip Club hosted an opinion poll where they asked Kenya to mention the biggest Kenyan artist. As usual, fans took to commenting where most comments indicated that they considered Otile Brown the biggest artist in Kenya. Otile Brown must have impressed his fans by his work ethic, strategic collaborations and his relentless urge to rise as a star.
Other honourable mentions included Nyashinski, Sauti Sol, Khaligraph Jones and Nikita.
Akothee speaks on her struggles of being a public figure
According to the mother of five, not every stranger who approaches you has good intentions and went on to say that she has been forced to run away from her fans on several occasions
Being a public figure comes with its own share of challenges that come as a result of high expectations from people who at time forget you are human being too.
Now, singer Esther Akoth, popularly known as Akothee, in a post on her Instagram account has opened up on the struggles she goes through in her life as a public figure. The hit maker revealed that she is always uneasy when she discovers that she has been noticed when in a public area.
"You all might not understand but allow me to express myself today. I may appear strong but deep down I have been broken so many times. I am a moving damaged goods," She wrote.
Akothee said that being on the limelight might not be as glamorous as majority of the people at times believe and events from her past still give her chills when it comes to meeting her fans.
"I have realized that I have become very sensitive that I don't even want to leave my house. I don't like people recognizing me in public and at times I just wished I was just a normal person passing the streets in peace," she added.
According to the mother of five, not every stranger who approaches you has good intentions. She went on to say that she has been forced to run away from her fans on several occasions. Akothee admitted that she is always scared to meet her fans to the extent that she gets traumatized before leaving her house or jumping out of her car.
"I am Samuel" film banned
The film was produced in 2020 by Toni Kamau which highlights the experiences of Samuel Asilikwa after coming out as a gay man in the streets of Nairobi
The Kenya Film classification board(KFCB) has announced the ban of a "gay" themed documentary on Samuel Asilikwa, a Kenyan. The film was called "I am Samuel" and was directed by Peter Murimi.
In a statement on Thursday, acting KFCB Chief Executive Officer Chris Wambua said that the ban will be in effect because the film is promoting a "gay theme"
"In the course of examining a film titled: I am Samuel, which was submitted to the Board for classification, the Board noted a clear and deliberate attempt by the producer, to promote same-sex marriages as an acceptable way of life," Wambua said.
He went on to say that the same-sex relationship is evident in the film through repeated confessions by the gay couple(in the film) that what they feel for each other is normal and should be embraced as a way of life.
Mr. Wambua also announced that any attempts to air the film with the Kenyan territory in now deemed illegal and any to distribute it within the country shall be met with the full force of the law.
"While the Board welcomes local and foreign support to our budding local film industry, such funding should focus on production of content that is aligned with the laws of our country. Films that advocate for same-sex marriages, homosexuality or any outlawed practices shall not be allowed for exhibition, or distribution within the country," KFCB said.
The film was produced in 2020 by Toni Kamau which highlights the experiences of Samuel Asilikwa after coming out as a gay man in the streets of Nairobi. It also shows his experience of rejection from from friends and some family members.