Made in Africa: Books to read by African authors.
You are missing out if you do not read African books! Grab one and see what I mean.
Since the likes of Chinua Achebe and Ngugi wa Thiong'o set the trend for African writing, many authors have come up with phenomenal works. Some have won top literary awards, bringing recognition to the continent's gift. Reading their pieces makes you appreciate the African culture and just marvel at the power words can have. Their books have changed the world and made a positive impact all round. In a bid to appreciate African authors, here are a few recommendations of African books to read.
Children of Blood and Bone
This book, by Toni Adeyemi, is a young adult fantasy novel based on survival and heroism. The Maji Clan loses its magic after the Kosidãn King ordered the killing of everyone who possessed magic. The clan faces suppression from the Kosidãns where some are held as slaves and the free ones highly taxed. One of them decides to fight back. Zélie remembers the cries of her mother, when she was tied and killed. She sets to restore magic to Orïsha to avenge the death of her mother and overthrow the social order. She meets Inan, the prince, who is trying to unite both opposing sides and prove to his father that he is a good prince. Throughout the book, we see class and race division, the extent one can go to seek approval, finding an identity, and fighting for what is right.
Stay with me
Ayobami Adebayo, in her book, Stay with Me, narrates the struggles of a childless marriage. Through her characters Yedije and Akin, we see how love can reach a breaking point and the secrets we hide to protect those we love. Yedije and Akin are a young married couple who struggle to get a child. As is the norm in an African home, the in-laws intervene. Akin's mother brings in a second wife to do what she claims, Yedije cannot do. The book flows with a series of unfortunate events as the author shows the extremes we can go when faced with our greatest struggles. It is a book I bet, will leave you in tears.
The River and the Source
Many have come across this book in high school, myself included. It still remains one of my favorite books. When you are not reading it just for the sake of examinations, The River and the Source by Margaret Ogolla is an intriguing book that draws its reader's into a world of culture and family. It starts with the birth of Akoko, and unfolds with three generations of women from her who portray resilience and strength like Akoko. The book, filled with laughter and tears, shows the main theme of change and how the African woman embraces it.
Secret Lives of Baba Segi's Wives
Based in modern day Nigeria, the book by Lola Shoneyin tells a scandalous story of a polygamous home. Bolanle is a university graduate when she agrees to marry Baba Segi as his fourth wife in a household that disapproves of this new, young, educated wife. They segregate her and try to make her stay tough to keep her away. In her quest to get pregnant, Bolanle unlocks a secret the wives have guarded throughout their lives changing the household of Baba Segi. It is a humorous book that will keep you entertained throughout the pages.
Other books to look for include, Americanah, My Sister the Serial Killer, Kill me quick, The Girl with the Louding Voice and I Do Not Come to You by Chance.
Entertainment News round up
A lot is happening in a short span of time. Therefore we thought to fill you in on happenings that may have skipped your timeline.
Nikita Kering got nominated for AFRIMAWARDS 
Recently, Nikita Kering, a Kenyan RnB artist was nominated for the All Africa Music Awards in three categories 1. Best Female Artiste in Eastern Africa 2. Songwriter of the year 3. Best Artiste, duo, or group in African RnB Soul. Voting is ongoing on http://afrima.org Vote for her!
Kevin Hart launched a clothing line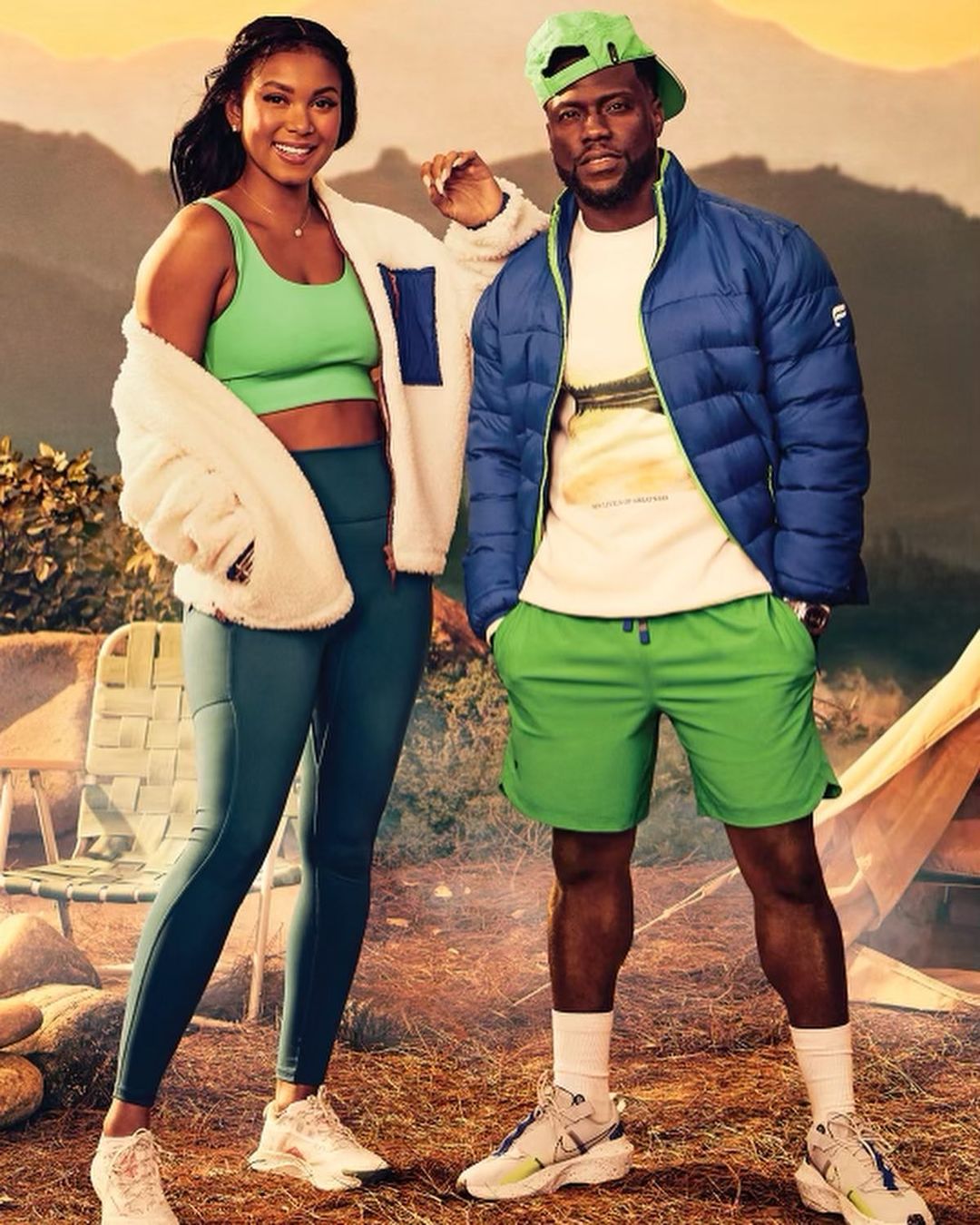 The line which is dubbed 'the Hart collection' is produced in collaboration with fabletics, Kevin Hart and his wife Eniko Hart. The collection comprises mostly sporting gear, hats and sweaters.
Venessa Mdee welcomed a baby girl
The Tanzanian artist who is engaged to power actor Rotimi recently welcomed their first child. The superstar who currently resides in Nigeria with her fiancé announced her pregnancy with a picture on her social accounts. She followed that recently with the hand of a newborn and a caption bearing the name Seven Adeoluwa Akinosho. Kenyan celebrities who flooded her timeline with congratulatory messages include Tallia Oyando, Akothee, and Sarah Hassan.
Vybz Kartel bought his family property
After 10 years of incarceration, Vybz Kartel, the famous dancehall artiste is now investing in property for his family. In an Instagram post, he announced that he had procured land for his son who was now a father, and bought a house for his aging mother and father.
Kenyans vote Otile Brown, the biggest artist in Kenya
Nairobi Gossip Club hosted an opinion poll where they asked Kenya to mention the biggest Kenyan artist. As usual, fans took to commenting where most comments indicated that they considered Otile Brown the biggest artist in Kenya. Otile Brown must have impressed his fans by his work ethic, strategic collaborations and his relentless urge to rise as a star.
Other honourable mentions included Nyashinski, Sauti Sol, Khaligraph Jones and Nikita.
Akothee speaks on her struggles of being a public figure
According to the mother of five, not every stranger who approaches you has good intentions and went on to say that she has been forced to run away from her fans on several occasions
Being a public figure comes with its own share of challenges that come as a result of high expectations from people who at time forget you are human being too.
Now, singer Esther Akoth, popularly known as Akothee, in a post on her Instagram account has opened up on the struggles she goes through in her life as a public figure. The hit maker revealed that she is always uneasy when she discovers that she has been noticed when in a public area.
"You all might not understand but allow me to express myself today. I may appear strong but deep down I have been broken so many times. I am a moving damaged goods," She wrote.
Akothee said that being on the limelight might not be as glamorous as majority of the people at times believe and events from her past still give her chills when it comes to meeting her fans.
"I have realized that I have become very sensitive that I don't even want to leave my house. I don't like people recognizing me in public and at times I just wished I was just a normal person passing the streets in peace," she added.
According to the mother of five, not every stranger who approaches you has good intentions. She went on to say that she has been forced to run away from her fans on several occasions. Akothee admitted that she is always scared to meet her fans to the extent that she gets traumatized before leaving her house or jumping out of her car.
"I am Samuel" film banned
The film was produced in 2020 by Toni Kamau which highlights the experiences of Samuel Asilikwa after coming out as a gay man in the streets of Nairobi
The Kenya Film classification board(KFCB) has announced the ban of a "gay" themed documentary on Samuel Asilikwa, a Kenyan. The film was called "I am Samuel" and was directed by Peter Murimi.
In a statement on Thursday, acting KFCB Chief Executive Officer Chris Wambua said that the ban will be in effect because the film is promoting a "gay theme"
"In the course of examining a film titled: I am Samuel, which was submitted to the Board for classification, the Board noted a clear and deliberate attempt by the producer, to promote same-sex marriages as an acceptable way of life," Wambua said.
He went on to say that the same-sex relationship is evident in the film through repeated confessions by the gay couple(in the film) that what they feel for each other is normal and should be embraced as a way of life.
Mr. Wambua also announced that any attempts to air the film with the Kenyan territory in now deemed illegal and any to distribute it within the country shall be met with the full force of the law.
"While the Board welcomes local and foreign support to our budding local film industry, such funding should focus on production of content that is aligned with the laws of our country. Films that advocate for same-sex marriages, homosexuality or any outlawed practices shall not be allowed for exhibition, or distribution within the country," KFCB said.
The film was produced in 2020 by Toni Kamau which highlights the experiences of Samuel Asilikwa after coming out as a gay man in the streets of Nairobi. It also shows his experience of rejection from from friends and some family members.