M-Pesa app VS sim toolkit: Is it worth it?
It does not consume your time, making it simple, fast and easy to access your money.
The new app by Safaricom is here to make our lives simpler and more fun, at least that's what the telco giant is aiming for. Seeing as most of us have smartphones in this digital era, all you need to do is just visit the Google Play Store if you have an android phone or the Apple Store if you have an iPhone.
As far as apps go, you would not want to miss out on this new opportunity to integrate and access all your M-Pesa options with ease, from transactions to M-Pesa statements. The app provides easy access to your daily expenses and also calculates your monthly expenditure. Basically, it gives you an easy way to account for all your financial expenditures.
The app also allows you to categorize your transactions, for example, family, friends, household, transport and many more.
Here are some of the interesting facts about the app:
The app has a Request Money feature where you can request money from people who owe you
It has an offline mode in case you have no data
It has mini-apps that are easily accessible and you can send money to many people at the same time.
If you are venturing into business and need to track their financial expenditures, the app is definitely for you.
On the flip side, it does consume a lot of data to download but you get Ksh 100 on download from Safaricom to make up for it!
Dealing with debt stress.
To begin with, there is no shame in asking for a debt. It is a great way to finance your business and also get you up on your feet. What should accompany taking loans however, is responsibility.
Taking loans has become so easy over the years and basically anyone can loan money. The increase in mobile loan apps such as M-shwari and Fuliza has made it possible for Kenyans to borrow money anytime. Citizen TV's coverage of 'debt of shame' on Sunday, July 18 shows how many have succumbed to harassment and endless threats from creditors. This is a reality to some, leaving them stressed at the idea of raising the money, some of which multiplied beyond their means. In some instances, you might have been listed as a guarantor and in turn took over the debtor's burden.
To begin with, there is no shame in asking for a debt. It is a great way to finance your business and also get you up on your feet. What should accompany taking loans however, is responsibility. You should ensure that you borrow within your means so that it won't cost you an arm and a leg to pay it back. Here are some of the steps you should take after taking a loan to ensure you do not fall victim of debt stress.
Create a debt payment plan
Identify your creditors, list them down and create an achievable plan to pay the debts. Depending on what you prefer and can afford, you can start with the lowest debt or highest one. Also, look at the interest rate. Pay those who have fast interest rates first before moving to others. Give yourself a deadline by which you will be able to pay the debts and challenge yourself to meet it.
Increase your income
What increases debt stress more is knowing you do not have the money to pay up and your salary won't sustain the debt. Hence, you need more money flowing in so that you can set some aside for your payment plan. Find side hustles to grow your income and save as much as you can.
Cut down on costs
You can't spend money you don't have. Prioritize your expenses and save as much as you can to raise money for your payment plan. Create a functional budget that will help you track your expenditure and progress. You will have to deny yourself some luxuries for a while. The satisfaction that comes with paying all your debts will be worth it.
Pause
In order to deal with the underlying debts, take a pause on taking up more loans. The notion of borrowing money from another creditor to pay one will only lead you into a deeper hole because you will still owe money. Find other ways to get money other than loaning from other sources. This will reduce your debts and take you a step forward into paying those you have.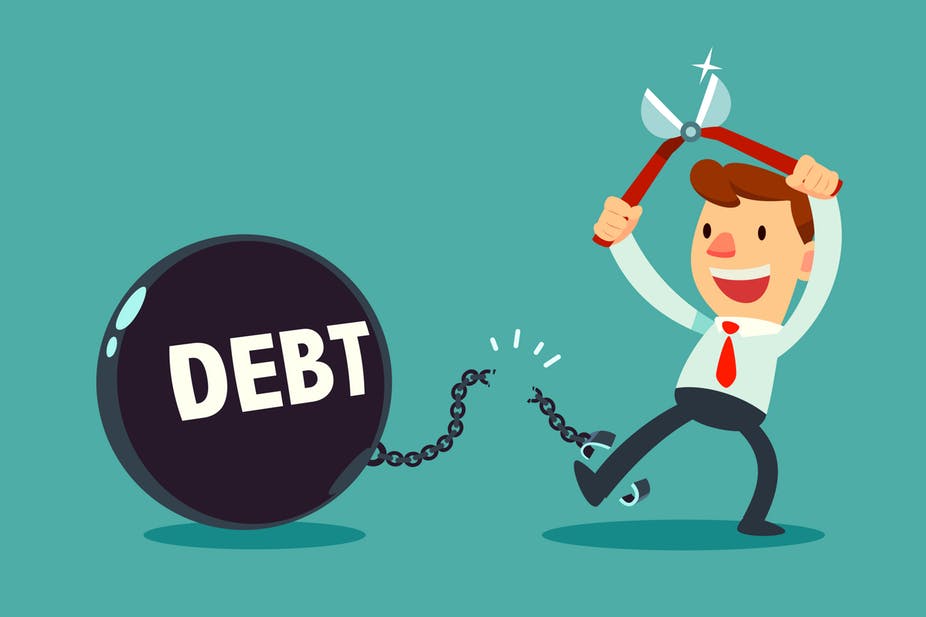 Ask for help
Talk about what you are going through with your friends and family. It is okay to ask for help with your debts when it gets heated. With your family and friends, the pressure will not be intense as they will understand your situation. Ensure to discuss with them when you can pay them back and do so to secure help in the case of a future need.
Instagram can be a fantastic marketing tool if you use it properly.
Are you maximizing on your Instagram and socials? Here are tips to make sure you get more for your business…
You attract what you post:
Do you want to get gigs as a photographer that are food-related? Then post content that you have already worked on from the food photography you do. Do you want to sell clothes or beauty products? You follow the same method which is to post what you aim to communicate.
Use relevant #hashtags
Tag what your potential clients are looking for. Use geographic and location tags to define your area. Avoid senseless hashtags as they will lessen the reach to your potential clients.
Post consistent content
Make sure your feed is not confusing and overlapping. For ease of posting one can use third party applications such as sprout social or buffer. Have a color scheme that runs across your page consistently to attract viewers to your page, this helps retain your audience.
Post engaging content
As for this I don't mean actual content. No! I mean taking time to engage with your audience. Ask engaging questions on your posts. The more engagement you create the more conversations around you products or services arise and the more Instagram's algorithm favors your content and sends it to more viewers.
Use your stories effectively
Be honest, how many times do you use your stories? Your stories are a way for people to get to know you better away from your feed which is mostly your shop window where you advertise your goods and services. Always remember that people buy from people, do not make them think there is no one behind the page, don't be a robot.
Make it as easy as possible for people to get in touch with you!
Make sure your contacts are set up for someone who would want to reach you . Have a link of your website for perusal for your audience. You can also add in your YouTube link.
Share! Share! Share! You never know who might need this.
The Entrepreneur: Sharon Wendo, Founder of Epica Jewellery
As a creative, consistency is key, says Sharon Wendo. This has propelled her business, Epica Jewellery, to great heights such as London Fashion Week to showcase her cultural apparel.
The young woman who expresses her creativity in her designs shares with us her thoughts, journey and greatest fears in her growth as a fashionprenuer. Read more…
Who is Sharon Wendo?
I am a young woman who loves being creative and I express that in my designs.
Who is Epica Jewellery made for?
Epica is a jewelry brand where we design and make African jewelry with a modern touch. We make pieces for women and our aim is to make every person who wears them feel confident and beautiful
You showcased your cultural apparel at the London Fashion Week this February. How was that like?
It was such an amazing experience being in that global space and getting
recognition. It was quite validating working all these years getting to be on such a platform.
Tell us how it all begun and how the journey has been…
I was part of a government program called Kenya Youth Empowerment Program(KYEOP), where we were given life skills and entrepreneurship training and we got 3 month internships afterwards. My internship was in crafts and that is where I learned beadwork. I started taking it seriously around 2017 and decided to go fully into jewellery design.
What made you settle for Fashion and IT?
I have always loved fashion and initially I did not think it would be a career I could monetize but when I finally got into it and saw the potential, I decided to risk it all. IT was necessary because my business is online and I have had to learn over the years how navigate that.
Besides Adelle Onyango, who else has been key to putting your work out there?
I have had quite a number of people who have helped me like Avril, Joy Kendi, Yvonne Okwara. Fashion Scouts have also helped tremendously with London Fashion Week and getting featured on Vogue Italia and Harper's Bazaar Italia.
What does the nomination for FOYA (Fashionpreneur of the year) Awards mean to you? How was the experience?
It was great being nominated, being applauded for you work and getting recognized for it is quite something, it just shows me that I am heading in the direct direction.
What is your inspiration to always keep on going?
I love the creating process and I am so passionate about fashion and it's this passion
that always keeps me going even during the hard times
On the flip side, what is your biggest fear?
I have a fear of not achieving my goals, there is no plan B for me this what I plan to
do and it comes with a lot of pressure
Going forward, who would you like to work with?
Locally I would love to work Nikita Kering, Julie Gichuru and internationally I would
love to work with Beyonce, she is such a supporter of black-owned business and I really
love that.
What challenges do you face as fashion designer from Kenya?
As a creative, I have a big challenge balancing between the business side and the
creative side. Mainly because when you are running your business you spend a lot more
time dealing with the business side and this can affect the creative side
What role do you think social media plays in fashion and your business?
Social media plays such a big role. My business is online and social media has been
the place where I get my orders. This is mainly where people find me without social media I
don't think I would have been where I am today.
How has the digital age affected your craft?
There is a lot more influence in this digital age and fashion is moving so fast which
gives you so much pressure to keep up with it but on the flip side the digital age has helped
open up opportunities for everyone and with this I was even able to showcase my collection
in London Fashion Week.
As an entrepreneur, where do you see yourself in the next 4 months?
Well we keep being more consistent with your brand and continue growing both here
and internationally
What has this Covid period taught you about the industry?
There is room for everyone to succeed we have to take advantage of the online
space and push our brands because people are willing to buy them
What is your advice to young aspiring fashionprenuers?
Don't give up, keep working on your skills everyday and learning never stops
Parting shot?
You can find us on Instagram and Facebook as Epica Jewellery and also our website
www.epicajewellery.com