Bring back the old matatu culture
Nazizi and Wyre once sang a song dubbed 'a Kenyan boy, Kenyan girl. In this song they praised matatus (according to Wikipedia matatus are privately owned minibuses) from different routes like South B/C Buruburu, and Lang'ata. This goes to show the impact the matatu culture had on Kenyans especially in Nairobi.
The distinguishing practices that were embraced by the matatus included, graffiti art inside and exterior of the vehicle. It also included good quality sound systems that could be heard miles away but still friendly to the occupants of the matatu. The vehicles employed youthful drivers and conductors as well as cushioning their seats so the passengers felt at home immediately on entry.
Other additional features included, a horn that produced a melodious sound. They installed exhaust pipes that apart from just eliminating smoke from the engine, the pipes could were also charged with making a distinguishing rhythmic sound to alert its users of its presence.
These tac tics attracted young people who would not board any other vehicle apart from these matatus. Some even opted to wait for more than an hour just to board these specific matatus. In turn these pimped matatus would get more trips than the usual vehicles which were even considered slower. It also brought about a healthy competition where the rest of the vehicles also joined in the hype just to have a slice of the cake.
Currently the situation is not as exciting as it used to be. The matatus have gone to their usual sluggish boring ways except for a few dwindling ones. In fact there are only few attempts to secure the comfort of the passengers. What seems to have brought about these transformations?
Could it be stringent transport laws which sought to introduce sanity and order in the transport industry. The Ministry of Roads, Public Works (MoRPW) had reported increased cases of accidents due to careless driving of the matatus. Therefore measures had to be put in place to remedy this. Leading to the formation of the National Transport Safety Authority (NTSA) with the main task of reforming the matatu industry from the hazard it had become. This meant that the matutas could no longer overlap to get their passengers to their destination within a short time. Leading to a decline in profits thus making occasional maintenance of the vehicles slightly difficult.
What else brought about the change, you may ask? The change in the preferences and views of the public. This must have been one of the main reasons the culture had to go. The matatus were associated with rowdiness and disrespect. Thus redirecting the traffic of passengers to the vehicles they had despised before.
In addition, there was a rise in alternative forms of transport. For instance the train started operations again, covering various locations in Nairobi. Other bus services improved their facilities to the extend passengers could be ferried to their destinations in multitudes.
The above factors and many more others contributed to the abandonment of the most promising industry in Kenya. However, There is hope, with the new road networks coming up, who knows what awaits Kenyans in a few years.
Just how do you like your comedy?
If you have not entertained yourself with some stand up comedy then you have not lived. The real reflection of society are the jokes that comedians tell while on stage.
Comedy has come a long way, I am not going to tackle the sequence it took to what it is right now but there is definitely some inclusivity. Many women and other races are coming on board and they are thriving at it.
Dave Chappelle: Top of the list is the greatest of all time. Dave Chappelle will leave you in stitches with his comedy. People say that Dave makes intelligent jokes so you ought to be equally intelligent to understand him. I beg to differ, just know a little bit of what is happening around the world and you are good to go since he tends to say the things that everyone is thinking but afraid to say. Also just google the names he throws around during his set, his comedy will make more sense when you put faces to names. That's what I do! When the black lives movement held protests following the death of George Floyd among other killings, Dave put together a show to add his voice to the efforts and this is why he is the best.
Rusell Peters; You will definitely love what a comedian of Asian descent brings to the table. With plenty of interesting cultural stories to share from the Asian community, Russell will leave you rolling on the floor with laughter. His work in comedy made him a pioneer of Netflix specials. Now you know what you will be getting into when you watch him.
Tiffany Hadish; listen to me! You have to make yourself love Tiffany. She is a ball of pure joy and energy even on talk shows, you are able to identify with her struggles and her high sense of respect for others. You will love her on stage as a stand-up comedian and you will also squeeze your way to a cinema to watch one of her movies. She is a woman most comedians who came before her are very proud of for her hard work and determination to walk in their footsteps
Whoopi Goldberg; did you know her real name is Caryn Elaine Johnson! Neither did I. If you never watched 'Sister Act' and 'Sarafina' then you will never understand the masterpiece that is Whoopi Goldberg. She will have you gasping for air with laughter in one moment and in the next make you see the dark side of humanity. She is an American sweetheart and a pioneer for black women in the entertainment industry. Her unapologetic ownership of the stage earns her a spot above the rest.
Trevor Noah; Patricia's son is another one you should get on your list. Especially because he shares stories about his childhood in Africa as a mixed child which are hilarious. Trevor's humour and jokes are a great way of dealing with aspects of the African continent which carry painful memories.
Bill Cosby; He might have been accused of committing atrocities against women but the fact still remains that his talent in warning people's hearts is unmatched. He would stop you in your step just so you would catch his joke. May everyone who suffered in any way in his hands find healing.
Eddie Murphy; Haha! Eddie Murphy will have you laughing before he even makes the joke. He is a comedy genius that many in the industry look up to. Kevin Hart for instance has vowed to have learned his tricks from the watch and interacting with Eddie Murphy. You must have loved him in 'Coming to America' and even more in the recent release of the sequel.
Queen Latifah; She recently received a lifetime award from BET for the impact she has had in the entertainment industry. The beloved Latifah brings mature comedy to any scene. Apart from being a rapper, she will have you clutching your stomach with laughter at the mention of one thing. In one of her stand-up sessions, she made it clear that she wanted her comedy to stay clean for when she got children of her own.
Wonder Sykes; You will love her from Anthony Anderson's sitcom 'Blackish' where she played the co-owner of the company. Her nonchalant nature will have you wondering how she is able to leave you wondering how there is still humour deep-seated. Her storytelling technique is out of this world
Amy Schumer; When it comes to white women telling jokes, it sounds very unpopular since comedy was known to be a black people's way of dealing with their challenges. However, Amy proves that comedy is universal and belongs to all races. Her goofy face and honesty are what wins her the roaring laughter from her audience.
Eddie Griffin and Katt Williams; If you are looking to enjoy realness then trust your eardrums with Eddie Griffin and Katt William. They enjoy the creative's freedom to the fullest by touching on subjects that most do not dare approach. There was one where Eddie was commenting on the beauty of the former USA's first lady Michelle Obama. (Remember this is me writing so my editor can approve this piece for publication but Eddie is never this subtle and so is Katt William) He celebrates the contributions black people have made in building America as well as highlight their struggles like police brutality labeled against them. They will have you laughing at serious issues shamelessly.
Gabriel Iglesias and George Lopez; These two will make you want to become a Latin American. What makes them even more humorous is their accent which they proudly display. Their presence in the entertainment industry has been the breakthrough that many talented minorities in America have leveraged on.
So dear reader, whatever your taste is I got you covered with diverse talents that are a great source of laughter. Please enjoy a great laugh! Just make sure your bladder is empty because accidents are bound to happen! Also, make Kevin Hart a must-watch, even though he is not on the list.
A wise person once said…
Wisdom is associated with experience that is why an older person would be considered wiser than their younger counterpart. That is why whenever, quotes were spoken by more experienced individuals all over the world, they were taken with the heaviness they deserved like the ones below.
Wisdom and deep intelligence require an honest appreciation of mystery- Thomas Moore (an Irish writer, poet, and lyricist celebrated for his Irish Melodies. Their setting of English-language verse to old Irish tunes marked the transition in popular Irish culture from Irish to English. Politically, Moore was recognised in England as a press, or "squib", writer for the aristocratic Whigs; in Ireland he was accounted a Catholic patriot)
The mind is a superb instrument if used rightly. Used wrongly, however, it becomes very destructive –Eckhart Tolle (a spiritual teacher and author. He is a German-born resident of Canada best known as the author of The Power of Now and A New Earth: Awakening to Your Life's Purpose.)
Cast out pride and vanity; have no thought of trying to rule over others or of outdoing them- Wallace D. Wattles (an American New Thought writer who remains personally obscure, but his writing has been widely quoted and remains in print in the New Thought and self-help movements. Wattles' best known work is a 1910 book called The Science of Getting Rich in which he explains how to become wealthy.)
Blaming other people for things that are going wrong guarantees your continued misery – Justin Kan (an American internet entrepreneur and investor who co-founded the law-tech company Atrium where he served as CEO. He is the co-founder of live video platforms Justin.TV and Twitch, as well as the mobile social video application Social-cam. He was formerly a partner at Silicon Valley incubator Y Combinator. His attempt to broadcast his entire life at Justin.)
If there is no price to be paid, it is also not of value – Albert Einstein (a German-born theoretical physicist, widely acknowledged to be one of the greatest physicists of all time. Einstein is known for developing the theory of relativity, but he also made important contributions to the development of the theory of quantum mechanics. Relativity and quantum mechanics are together the two pillars of modern physics.)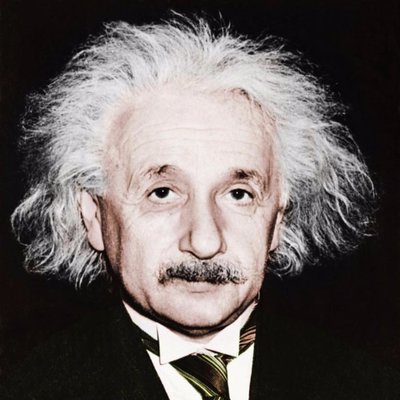 Learn to light a candle in the darkest moments of someone's life. Be the light that helps others see; it is what gives life its deepest significance. ― Roy T. Bennett (the author of The Light in the Heart. He loves sharing positive thoughts and creative insight that has helped countless people to live a successful and fulfilling life. He hopes that his writing will help you become what you are capable of becoming.)
Understanding is the first step to acceptance, and only with acceptance can there be recovery. ― J.K. Rowling (a British author, philanthropist, film producer, television producer, and screenwriter. She is best known for writing the Harry Potter fantasy series, which has won multiple awards and sold more than 500 million copies, becoming the best-selling book series in history.)
Dieting is the only game where you win when you lose! ― Karl Lagerfeld ( a German creative director, fashion designer, artist, photographer, and caricaturist who lived in Paris. He was known as the creative director of the French fashion house Chanel, a position held from 1983 until his death, and was also creative director of the Italian fur and leather goods fashion house Fendi, and of his own eponymous fashion label.)
I hope you have been inspired!
Bahati and wife Diana sign lucrative deal
Bahati is the brand ambassador of Indomie Kenya, Zoe men lotion, and Daykio Real Estate Agency
The couple have landed another endorsement deal with Raha Premium Maize Meal Company located in the Mount Kenya region.
On Tuesday, Bahati shared the big news on his Instagram saying how proud he was to work with the miller company as their brand ambassador. He said this is another big win for him and his wife Diana Marua.
"Look at God!!! Today the Bahati's are happy to announce that we have signed the official brand ambassadors of Kenya's number one maize meal flour Raha Premium, in Mount Kenya region they call it #KAVAGARA!!!" Bahati added.
His wife Diana was not left behind as she also took to Instagram to share the news with her fans. "Nothing Compares to this Flour!! Taste it and Tell me about it. We joined the Premium Family, nothing but QUALITY," Diana wrote.
In addition bahati is also the brand ambassador of Indomie Kenya, Zoe men lotion, and Daykio Kenya, which is a real estate company.
Their fans came out in large numbers to support the couple with congratulatory messages on Instagram.
Featured Image;Instagram