Smart money tips you need to know in your 20s
2Os are marked with the realization that you can actually go broke and you have to take up responsibilities to avoid this.
The 20s are marked with the realization that you can actually go broke and you have to take up responsibilities to avoid this. You do not get the chance to learn about money at school and it is upon you to source information that will guide your financial life. The sooner you take this path, the better.
Here are some of the smart money tips you need to learn in your twenties
Save!
One saving quote to live by is, 'if you don't need it, don't buy it.' This will save you from unnecessary spending because you will not buy something simply because you want it. Ask yourself if you really need what you are about to purchase before you spend on it. Create a savings account and make frequent deposits to it monthly. You do not have to put in a lot of money because let's be honest, our twenties aren't usually marked with much. Start by saving little and it will eventually add up!
Surround yourself with like-minded individuals
Your friends largely affect your spending habits. Friends who constantly call you out for drinks and outings will definitely lead you into profligacy. Associate with a click that encourages you to save money rather than spend it. They should be able to plug you with investment opportunities and overall those that will add value. This is the time to network and find people like you who are embracing the smart-money-mindset.
Get a mentor
Having an experienced and trusted advisor in your money endeavors will help you realize and learn a lot. Mentors will advise you on the right market to invest in, which bank to save on, how to land an opportunity, and many other tips to help you set a financial base in your adulthood. Find someone you can look up to as a mentor and follow in their footsteps. Learn as much as you can from them and make sure you get the most out of the relationship.
Budget
Take note of where you are spending your money and evaluate your expenses. Create a plan you can review frequently to monitor where you should cut on spending. Budgets act as a road map that guide us on how to spend our money. It also allows you to balance your expenses with your income by prioritizing your expenses.
Invest
I know when you hear the word invest you think of buying shares in companies and other big investments. And you are wondering, 'how am I going to invest in my 20s when I don't even have the money?' Just here to tell you that investing does not have to involve buying shares. Try and make a small investment in your twenties that will generate extra revenue. Examples of small investments include: peer-peer lending – This is when you lend money to someone and they return it with interest, join a 'Chama' – Yes, as much as chamas are attributed to being a women thing, it is actually a great way to invest money.
Things you should strike off your bucket list before 30
The aim is to feel alive. So live!
According to 'Dr.' Wendy (aka me), your teenage and twenties should be filled with adventure and bad decisions. Before you clock thirty, and you're all grown up with standards and responsibilities, it is advisable to try out things that will get your adrenaline pumped. Now, this does not mean that once you get to thirty your life gets boring. I have seen old people do activities that I have never imagined possible at that age. One time I watched an 80 yr old dance salsa at Britain's got talent. Her and her partner did all the extreme moves, with the flips, twirls, and legwork. At 80!
However, there are things you just have to do while young. It's a period to learn, grow, and repeat, while having fun at it. Here are some of the activities you should cross off your bucket list before 30.
Meet a celebrity
Imagine celebrities are not that hard to come by. Walk around and you might just meet them hanging out at a place near you. A sure way to meet a celeb, however, is to attend their events. Save money and pay up for that Sauti Sol(my favourite) concert ticket at Carnivore and sure enough, you'll see Bien, Polycarp, Chimano and Savara. It's really thrilling and exciting to meet a celebrity and get to hug them or shake their hands. The screams and " Oh my God, I'm your biggest fan" are memorable. This is a feeling you want to have before thirty.
Face your fears
This is what life is about really. An amazing leader once said, "constantly put yourself in uncomfortable situations. That's how you grow." For this segment, facing your fears leaves you feeling anything can be achieved. You aced something you thought would 'kill you' and now what can't you do? If its the fear of heights, go bungee jumping, sky diving and scream your lungs out up there. Stand up to that peering crowd and give a speech.
Break a rule
As I said, this is the time to make bad decisions. Do not go by the books your whole life. Once in a while, question a rule you do not agree with and that which doesn't align with your conscience. Get cheeky and break other rules with your friends. The fear of being caught brings with it a heart racing excitement that you definitely want to experience before thirty.
Fall in love
Young love is beautiful. You get to be genuinely and open-heartedly in love. No walls built up and no expectations. Just pure, raw love. You also get to be playful with your partner, promise each other the world, break rules together and simply enjoy each other's company. This is the kind of love you sneak from home for, text your partner using your mums phone and smile uncontrollably over.
Get your heart broken
Those young heartbreaks are really important. Apart from character development, it gives you a peek into what you want and what you don't. Of course you'll cry through a box of tissues and it will feel like the world is coming to an end( heartbreaks are dramatic) but you will get over it. The fun part is getting to a point where you look back and don't feel hurt anymore. It is a really crucial moment in your young life.
Travel to another country
Though books, documentaries and movies have a way of making us feel present at places we've never been, actually visiting them is on another experience level. If the money is present, get a Visa and travel to another country. Experience their culture, energy and learn something new while there. You can go for exchange programs or apply for scholarships abroad too to make this happen.
Learn something new
Life is a constant classroom. Take every opportunity to learn and feed into your knowledge and overall curiosity. Trying new things as a young person allows you to discover what you like and what you'd better leave to others. Play that sport, take up a course and get a certificate, learn a new language and enroll in musical instrument classes.
Create a recipe
Make your kitchen a lab and come up with a recipe of your own. Mix up what you think will go with what and take note of procedures taken. Your dish might actually turn out great and you'll be the new chef in town. You can make this a secret family recipe to hand over to your kids in future.
Attend a concert
Have you ever sat on somebody's shoulders or gotten your shoulders sat on during a concert? No? Me too. But it seems so fun and we should definitely do it before we grow and get shy! Shoulders aside, your friends are the best company for concerts. The hype and the vibes are always just right. Musical concerts give you a chance to sing along to your favourite songs while listening to the actual artiste.
Find other wild things to do. Go on a safari, road trip, even go on a shooting range! The aim is to feel alive. So live!
How to get your crush to like you
Do not fall victim to the constant question of 'what if' by not doing something about your crush
Most of us are painfully stuck in the friendzone mainly because of fear. These things need you to step up and have some courage. And as they say, "If it doesn't work out, at least you tried." Or my favourite, "If you die you die". Do not fall victim to the constant question of 'what if' by not doing something about your crush. Some crushes are just a passing glance but others keep you up at night thinking about them. Your heart skips a beat when they enter the room, butterflies in your stomach and all the other exciting things your body does when you are in love.
Jump off the friendzone and try out these tips to get your crush to like you. Who knows, it might actually turn out to be great!
Laugh at their jokes
Of course you'd want to see someone you make laugh everyday. There's just something to people finding you funny. The spark you see in their eyes makes you want to talk to them again and again just to see it once more. So in this case, crack up at your crush's jokes. Take it up a notch and even laugh to tears.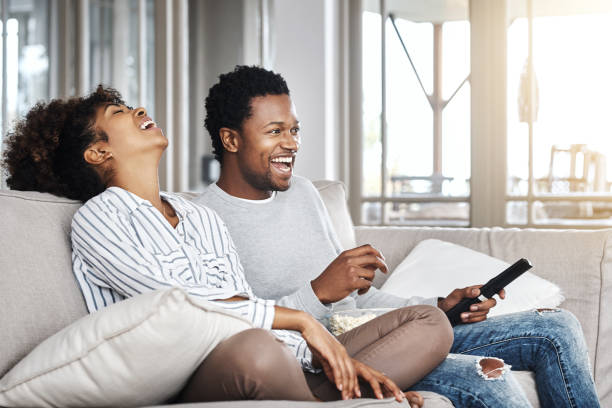 Find unusual similarities
Find similarities between you two and point them out mid conversation. If they say they love taking tea before bed and that's the same for you, chip in that "me too" phrase and start a whole conversation on tea. These similarities will give you common things to talk about. Experts say, talking about something you love with someone else draws you closer to them.
Ask them out
Actually ask them out and express your interest in them. This step is dreaded by most, but actually works out for many. Maybe they like you already but are just shy to speak up. You making the move will spark things up and they might also open up on how they feel!
Be presentable
Impressions matter. A lot! People tend to remember you by how you looked and the image that comes to their head when you are mentioned. It could be your perfume, haircut or braiding style. Dress to impress when around your crush and watch them compliment you every time you walk in.
Be yourself
Do not change who you are to make them like you. This is tiresome and chances are you will not maintain the act for long. The best way to get your crush to like you is being yourself. This way, you will know they like you for you and not a character you made up.
If it goes well..
That is a plus for you. Get to know them better and simply enjoy your time together. Go on dates and have fun!
Sleepover activities for your girl squad
Though its very rare to ran out of things to do during these nights, somedays you just want to plan beforehand to make sure everything flows.
Sleepovers have to be one of the best ways to catch up with your girls. You get to spend a whole night with your favorite people, and do whatever you want. Though its very rare to run out of activities to do during these nights, some days you just want to plan beforehand to make sure everything flows. Here are some sleepover activities to keep you and your girls psyched throughout the night:
Prank calls
I got to do this with my roommates once and though almost everyone I called recognized my voice, it was such an amazing time. The joy of telling someone, "its a prank!" and the ripples of laughter that follow is a feeling you want to experience at your sleepover. Come up with ideas for a prank call and find people to try them out on. You can even prank your parents!
Dye each other's hair
It is not the first time someone has woken up at a sleepover with dyed hair or shaved eyebrows. There's something about the night that makes bad decisions seem so good. Hope on to this opportunity with your group and dye your hair. After a couple of shots of course. You might wake up and regret it, or love it!
Self-care
Aside from bad decisions, sleepovers are also the best time for self care. Take long baths, do a skin care routine and paint your nails. Pamper yourselves while listening to chill music for the vibes. Go the extra mile and light up some candles!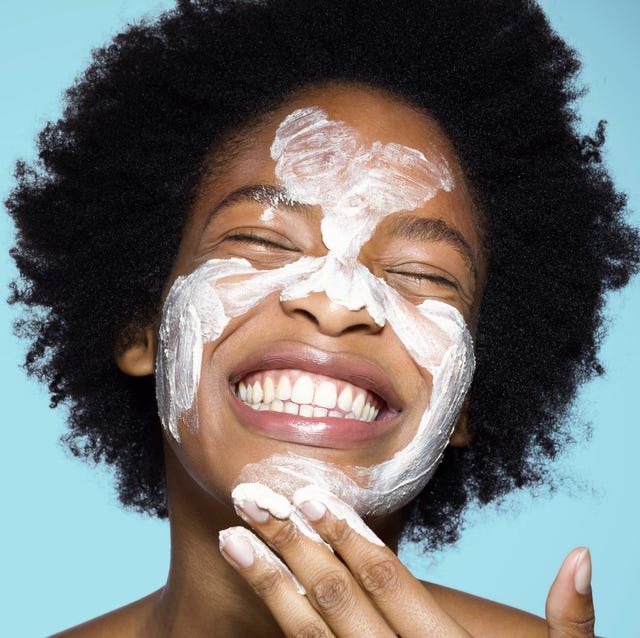 Movie night
A great way to ensure a successful sleepover is picking a nice movie for the night. My favorite sleepover movie has to be 'Girls Trip' starring Tiffany Haddish. Its a movie about friendship that will have you rolling in laughter. Pick any other movie that will be suitable for the night. It could be horror, comedy, romance and any other genre that will do the trick.
Card and board games
Card and board games give room for healthy competitions and overall fun. They will leave you playing 20 games in a row just to help everyone become a winner. Truth or dare cards also allows you to ask that one think you wanted to know about your friends or just dare them to do the unthinkable. You will definitely enjoy putting them in tight spots with these.
Try a new skill
This is a great way to come up with something together. Try new recipes, have a karaoke moment, make DIYs, braid each other's hair and basically any new craft you've always wanted to try out. Who knows, you might find your talent in these!
Scavenger hunt
It's not a sleepover without games that keep you on toes to shoo away any feeling of sleep. Scavenger hunts are a fun way to have you running around the house in such of hidden items. You can make it more fun and engaging by declaring that the winner keeps the item.
Make snacks
Keep your mouths chewing throughout the night with homemade snacks. There are some stories that come with being in the kitchen. Make good use of this time to catch up on your lives. New boos, work struggles and all the juicy tea.
To sum up..
Once you are done with one activity, start another one to keep them coming. Make sure to have the most fun and bond over each step.