Radio presenter falls at work after experiencing painful period cramps
NRG radio presenter and actress Natalie Githinji on Sunday "fell at work" after experiencing painful period cramps.
Ms Githinji, who is an endometriosis warrior, revealed that she is taking a break from work so she can rest.
"Let me allow this body to rest, endo took over me today and I fell at work. I was going through a bad unexplainable pain," the digital content creator wrote on her Instagram.
Ms Githinji thanked her friends for taking care and checking up on her. She also thanked her boss for always helping her out. She also promised her fans to be back on the airwaves soon.
The beginning of painful periods
The actress began experiencing painful period cramps when she was in form one.
"Studying was very stressful for me, I used to miss classes and exams because of my condition. My teachers never used to understand. They used to think I was pretending so that I don't attend classes," Ms Githinji explained on her YouTube channel early this year.
Her pain was so bad that she had to go home every time she had her periods or hide under her bed so that she is not forced to attend classes by the school matron.
But her condition worsened when she left campus. She used contraceptives and all sort of medicines.
"I used to get admitted at 1am, get an injection and then the injection would make me partially blind. So I had to sleep in the hospital for one hour for the vision to come back," the radio presenter explained.
The injections and medication caused her and her mother a fortune before she was finally diagnosed with endometriosis.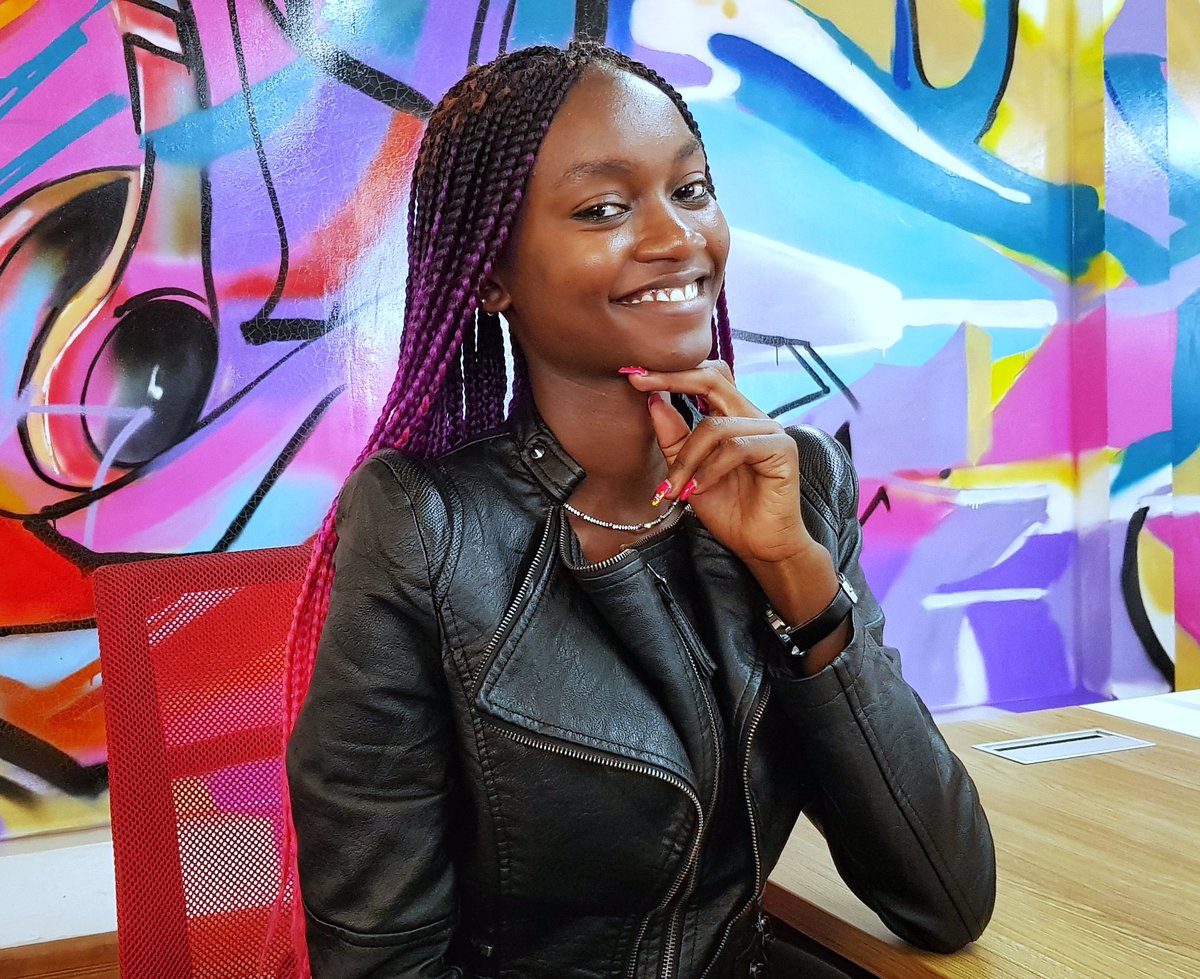 "I am still using the medicine but the pain, it's not something that I can explain to anyone. The pain is so bad. I have seen seven gynaecologists, I have taken all advises; food, medicine and nothing is legit working. But then I am praying and hoping that I will recover," a hopeful Ms Githinji confessed.
She advises any lady who experiences abnormal pains during her periods to visit a gynaecologist as early as possible.
By Naomi Wanjiku
Lupita pens heartfelt tribute to Chadwick Boseman
Actress Lupita Nyongo has come out to pay tribute to Black Panther co-star Chadwick Boseman who died from colon cancer aged 43 on Friday, 28th August.
This is the first time the actress who played King T'Challa's love interest Nakia  is addressing the death of her co-star.  In a post on her Instagram page, Lupita eulogised Chadwick as a man who had a quiet and powerful presence and revealed her struggle with coming to terms with his death saying 'I am struggling to think and speak about my friend Chadwick in past tense.'
She also added that his death 'doesn't make sense' and went on to divulge how working with him on ground-breaking Black Panther movie had made an impact on her.
Furthermore, the actress and author showered praise on Boseman for always having the right energy, saying "I am aware that we are all mortal, but you come across some people in life that possess a immortal energy, that seem like they have existed before, that are exactly where they are supposed to always be – here! … that seem ageless…. Chadwick was one of those people."
"He was absorbent. Agile. He set the bar high by working with a generosity of spirit, creating an ego-free environment by sheer example, and he always had a warm gaze and a strong embrace to share. His large hands would descend on my shoulders and give them a squeeze that relieved me of the tensions I did not realize I was holding. Chadwick's hands were strong enough to carry the weight of the film and free enough to clasp mine when I needed it," said part of the post.
Her tribute has been met with overwhelming support from other celebrities and fans of the highly acclaimed superhero movie that resonated with black audiences worldwide. Chadwick had been diagnosed with colon cancer in 2016 and had played some of his most iconic roles including Black panther while silently battling the disease before succumbing to it in late August.
News of Chadwick's death was received with worldwide grief for fans of the actor and Marvel comics fans collectively with Twitter declaring news of his death as the most retweeted tweet ever.
Read the full tribute on her post below:
Glee actress Naya Rivera missing after boat trip with 4-year-old son
33-year-old actress Naya Rivera has been declared missing by Californian authorities after her son was discovered alone on a boat on Wednesday afternoon. The actress had rented a boat  on Wednesday afternoon at Lake Piru, north-west of Los Angeles, the Ventura County Sheriff's office says.
Three hours later, another boater raised the alarm after seeing the boat drifting and the child asleep on board. Police found Rivera's life vest on the boat and her car parked nearby, saying the 33-year-old may have drowned
According to reports by he Southern California Ventura police, her son Josey  told the police that she jumped in the lake and 'didn't come back.'
Authorities presume that the actress may have drowned.
However, fans and fellow celebrities are calling for people to keep hope alive that the actress will be found safe.
Naya is popular for playing Santana on teen musical comedy Glee from 2009 to 2015 and more recently Step up High Water.
A search operation is ongoing with police having ruled out foul play.
Comedian Zeddy accuses Churchill Show creative director over mistreatment of comedians
Comedienne Zeddy of Churchill has come out to blast Teacher Wanjiku's husband and Churchill Show's creative director Victor Ber over mistreatment of comedians under the Churchill Show banner.
Taking to Instagram, Zaibabu Zeddy narrated how Ber has been detrimental to artists careers and mental well-being by denying them opportunities.
In a post that has now attracted numerous reactions, Zeddy as she is popularly known, revealed that as Creative director of the popular comedy show, Victor Ber is responsible for causing many artists to fall into depression.
Referring to Ber as the devil's incarnate, she added that to frustrate the artists, Ber would have them come for several rehearsals and still not make it to the list of performers. She also exposed how the late comedia Njenga Mswahili would beg Ber for shows to no avail. She opines that it is this mistreatment of talents that caused Njenga Mswahili, Ayeiya and Kasee fall into months of depression before they succumbed to death.
In the heartfelt post which she tagged Ber, she reveals that the post was prompted by her desire to ensure upcoming comedians and actors did not fall into the same trap.
The comedian also went ahead to advise other artists to not speak out so as to avoid being blacklisted by the show or the media. Additionally, she urged them to not rely on people but on God for provision.
This comes a few weeks after film industry talent accused production houses for paying expats more than Kenyan creatives under #KECreativesMatter.