Arsenal postpone Manchester City match amid coronavirus concerns
Arsenal have been forced to postpone their match against Manchester City slated to take place later tonight. This is after receiving word of Olympiakos owner Evangelos Marinakis' ailment from Covid-19. Marinakis was present when Arsenal played Olympiakos 13 days ago and interacted with players and staff. After consulting with their medical team, Arsenal have decided that those discovered to be in contact with the billionaire place themselves under self-isolation. Arsenal have however also termed this as a purely precautionary measure. This decision was however reached upon after the premier league, Arsenal and Manchester City hierarchy decided that the match should be postponed in line with the UK government guidelines.
When has the match been postponed to?
Considering the match had just been moved forward, it remains unclear when the match will be played next. City and Arsenal have however confirmed that bought tickets will be valid for the next game. The Premier League is reluctant to postpone any other game. However, with a busy schedule ahead, matches will have to be moved around to accommodate Arsenal and Chelsea. Although this match has been postponed, Arsenal's match against Brighton remains as planned. This is considering Arsenal played Olympiakos 13 days ago and if by Friday the players show no signs of symptoms, they will be cleared to play.
Arsenal sit 9th on the table after a run of draws. They however are 3 points off a champions league after being previously written off. A run largely credited to new recruit – Mikel Arteta. The young coach has managed to pull off a string impressive results with a previously lackluster squad looking rejuvenated under him. So much so that the Gunners would sit an impressive 5th with a game in hand if the league started when he joned Arsenal. A win against City by 3 goals or more would see them go 6th.
Reasons why you should not get back together with an ex
Getting back together with an ex can be tempting even when you know it might not be the best move. Therefore, you should really evaluate before you make the decision to get back together.  There's a reason why you two broke up in the first place, right?
For starters, many people find themselves in a toxic relationship which can take a toll on someone's mental, emotional and even physical well-being.Here are other reasons why you should not get back together:
Fights and arguments all the time
Healthy relationships don't lack arguments from time to time. However, if you guys were always fighting or arguing, then it's time to evaluate whether you really need to rekindle that relationship. There's no reason why you should be so unhappy in life all the time. Find the courage to walk away with the belief that there's someone better for you out there, because there is and don't get back together with an ex.
Adopting bad qualities
If they influenced you to engage in harmful activities that you were avoiding before, then that's a red flag. It could be drinking, smoking, being lazy all the time, cheating or even stealing. If your positive qualities have reduced and negative ones increased because of being in that relationship, then that's not progressive development. A good relationship makes people become better versions of themselves.
READ ALSO: 8 signs that you are in a toxic relationship
Controlling partners
If you got to the point where you needed to ask for permission to meet friends and relatives or do simple things, then you were in a toxic relationship. Controlling partners act like they are in charge of your life and make all life decisions for you. Controlling partners are insecure and selfish most of the time. They use threats to force you to do what they want.  Don't get back together with your ex if that was the case.
No trust
It's really sad to be in a relationship where there's no trust between the partners. Trust is a strong foundation of healthy relationships. You have to trust that your partner will be there through thick and thin, they'll be faithful and many other things. If you completely did not trust your partner and they didn't trust you, then will you really ever be at peace? Do you want to live that way forever? It will become exhausting and draining after a while.
Kivutha Kibwana announces presidential aspirations and tweeps are here for it!
When it comes to politics, Kenyans have often cited disappointment from the leaders in office. As a result,  Kenyan youth have become quite nonchalant about matters politics. This however has been gradually changing due to leaders like Kivutha Kibwana. The Makueni governor is admired by throngs of people across the country for his effective leadership.
It is because of this that he has been touted by many young people as a potentially great president. Despite pressure from various circles, Governor Kibwana has however remained tight lipped on whether he has presidential aspirations – until yesterday. While on the JKL live show, the governor made known his intention to run for president citing his track record and going on to state that he has what it takes.
JKL Live
Jeff Koinange's show JKL Live often plays host to many people in the political class. Oddly enough, Governor Kibwana had never featured. Therefore when announced as Wednesdays guest it was understandable that sections of his supporters were excited. As if noticing the opportunity teed up for him by the outspoken Jeff Koinange, the Governor glided through Jeff's questions in masterful strokes including the question on everyone's mind – did he have presidential aspirations?
As soon as the Makueni Governor made known his intentions twitter was lit with messages of support and approval from Kenyan tweeps. Various people endorsed him based on different things including his 'golden mind', his track record while others just wanted someone different. Here are some of the replies;
Kivutha Kibwana has a golden mind! This man should have been our president since 2013! We always get it wrong! Hope we will be real in 2022 and vote wisely #JKLive

— Lion Muigai (@Mohmuigai) January 15, 2020
#JKLive Kivutha kibwana has demonstrated what sober leadership is. Keep going governor.

— joe miringu (@MC_JOE_miringu) January 15, 2020
I think Hon Kivutha Kibwana has what it takes to become the next president of this republic..i mean he has showed us that he is able to lead and can make great development💪💪 @citizentvkenya #JKLive

— lewisrono (@ronolewis3) January 15, 2020
I will say this a million times 📣📣📣📣📢
Kivutha Kibwana is the type of leaders this country desperately need, if we care about our economic growth,dev and stability#KasaraniUpdates #KTNPointblank # https://t.co/n39wVWINAY

— M Peter Kenneth 🇰🇪♧ ●☆ (@pk_gustavo404) January 15, 2020
#JKLive @KoinangeJeff That's one Governor who is quite calm, collected and humble and yet the best. Can the other Governors watch and learn from Prof. Kivutha Kibwana.

— Caroline Munwango (@MunwashC) January 15, 2020
We need more of the likes of kivutha kibwana to come out in the open and declare their interest in the top seat come 2022 we need a couple of options as kenyans and just maybe we will do the right thing. #JKLive

— mali mauzo (@MaliMauzo) January 15, 2020
Although Governor Kibwana's intentions are out in the open, it is unclear whether he is breaking away from his wiper party or not. It is however clear that Kibwana has impressed a lot of people on social media, whether this translates to votes for the soft spoken leader, only time will tell. But by making his presidential aspirations known, he has shown he believes that he can beat presidential favorites – Raila and Ruto.
Kenyan vloggers who reaped huge this year
2019 has been a good year for content creators, thanks to Kenyans who surf around the internet for relatable content every day. Although there have been many successful vloggers this year, we highlight a few whose stars shone the most.
Henry Desagu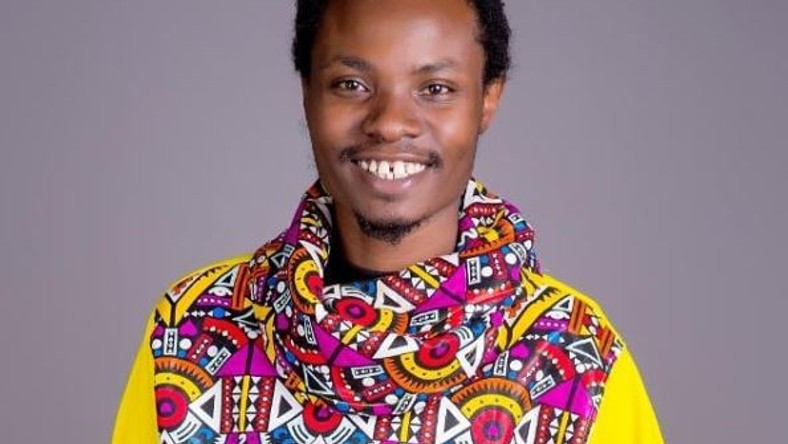 Henry Desagu is one of the most popular Youtubers in Kenya right now. He probably has a big fan base because he vlogs on things many people can relate to. He has as many as more than one million views on some of his videos and this proves just how huge he has become. Earlier in the year, he received the silver play button for more than 100000 subscribers. He currently has 237 000 subscribers to his channel. His most viewed video has over 1.2 million views.
DON'T MISS: Comedian Desagu gets a new accolade
Chebet Ronoh- The Great Day Channel
19-year-old Chebet Ronoh is one of the comedians who made a debut into the industry through social media. She started out as short skit Instagram entertainer to a You tuber and now has a radio show. Her Great Day Youtube channel has 52000 subscribers and hundreds of thousands of views. She has also managed to gain over 224000 followers on Instagram in her one year of fame.
READ ALSO: Business lessons from Joanna Kinuthia
Joanna Kinuthia
Joanna Kinuthia has to be one of the best beauty bloggers in the country. She blogs on makeup and lifestyle in general. She currently has 110 000 subscribers on her channel. She was also awarded the YouTube silver play button for attaining 100,000 subscribers. At only 2 years old on YouTube, some of her videos have as many as over one million views
Maxine Wabosha
Maxine Wabosha has been vlogging for the last two years and has undoubtedly risen to be among the most popular You tubers in Kenya. She began vlogging at 21 years old and has since become big on YouTube. She blogs about beauty, mostly tutorials and lifestyle. She hit 100,000 subscribers early this year and received the YouTube silver button play.
Kabi and Milly wa Jesus
Milly and Kabi wa Jesus were little known to Kenyans last year like now but have now become household names. The Youtube Christian couple vlog about young family life, love, vacations and their marriage experiences. They too received the YouTube silver play button for attaining 100000 subscribers. They currently have 150000 subscribers and some of their videos have as many as 500000 views.
IN CASE YOU MISSED IT:10 Gengetone tunes that rocked airwaves in 2019