Kenyan celebrities who've been dumped by lovers
Being dumped hurts. Unfortunately, most people have to go through this rite of passage at least once in their lives. It's inevitable in the dating game. Celebrities are no exception. In fact, theirs can be worse because they have to deal with the humiliation and pain in front of the glare and scrutiny of millions of people.
Being dumped can make you start second-guessing yourself, especially if you weren't given any legit reason. If you don't evaluate and understand why your relationship ended and change a few things, you can carry the emotional baggage to the next relationship.
Some Kenyan celebrities who have shared their experience of being dumped include;
Kamene Goro
The Kiss FM presenter revealed she had been dumped by her ex-husband while being interviewed on the Weekend with Betty show in April 2019. Kamene said her ex-husband dumped her through a WhatsApp call and did not even bother to spend money while ending their marriage. She said she believes her ex-husband is the most miserable man in the world after doing what he did.
Akothee
Singer Akothee revealed that her first love Jared left her for another woman. Jared is the father of Rue Baby, Fancy Makadia and Vesha Shailan. He fell in love with another woman and left Akothee. Akothee said he has always been supportive despite leaving them.
Vera Sidika
After socialite Vera Sidika split with Singer Otile Brown, she took to social media to inform her fans and followers on the developments. In a YouTube video, Vera explained how Otile Brown had dumped her and said he didn't love her anymore. Otile emphasized that love cannot be forced. Vera even went to the extent of showing screenshots of their breakup conversations on WhatsApp. The breakup happened 5 days after Vera had featured in Otile's music video Baby Love.
Lisa Gaitho
YouTube content creator Lisa Gaitho made headlines after she encouraged women to wash their men and apply oil to their bodies like babies. She insisted that this was a way to make him see you're special. However, a few weeks down the line she shared on YouTube that she had had a disagreement with her Nigerian boyfriend and they had separated. She insisted the separation was amicable and that they had both made the choice to separate. Lisa said she had separated with her man to focus on Jesus Christ and celibacy. However, there were reports that the man called it quits.
A movie poster by the title Escape is doing rounds on social media and has caused a frenzy. The reason? It features three of the greatest criminal masterminds recent in movie/film history. Supposedly directed by 'Dilichi' the poster features Wentworth Miller aka Michael Scofield from Prison break, James Spader aka Reddington from The Blacklist and  Alvaro Morte  aka The Professor from Money Heist.

The film which is supposedly meant to air on streaming service Netflix has fans of the three shows excited over the three criminal geniuses working together. Naturally, the poster elicited reactions from thousands of social media users with many wondering why they have not spotted the seemingly action-filled movie on the platform until the poster's creator revealed the truth.
Much to the disappointment of many, the poster is not real and is merely wishful thinking by visual artist @TheDilichi on Twitter.
So I designed a cover for a film starring the top 3 escape artists on TV 🏛 pic.twitter.com/jwEklTN43g

— The Equaliser ⚖ (@TheDilichi) September 7, 2020
However,  fans are already rallying for the three actors to come together and work on a similar project.
Tanasha Donna finally opens up on breakup with Diamond   
Tanasha Donna has today finally opened up about her breakup with Diamond Platnumz. The 24-year old mother of one took to Facebook to share with her fans the reasons behind the breakup with Tanzanian music star Diamond.
The radio presenter  and singer said she believed Diamond had changed his bad behaviours and had turned over a new leaf but that was not the case.
"I believed this man is a changed person but his actions proved me wrong," she said.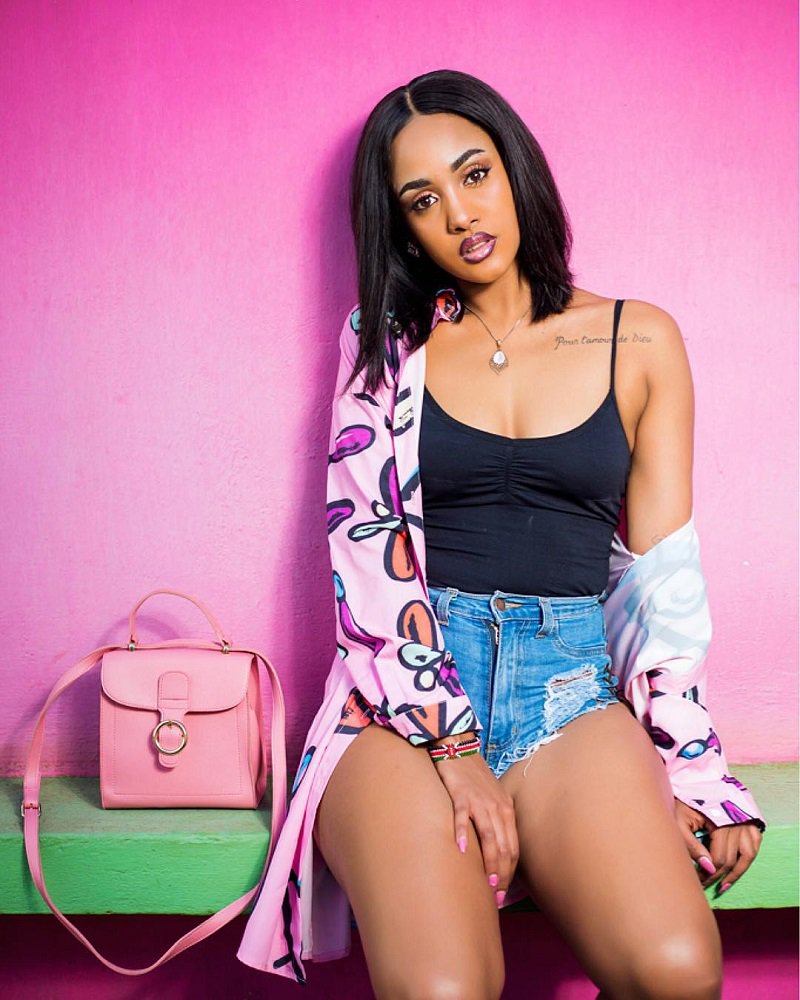 Tanasha recently unfollowed Diamond platnumz on Instagram and even went a step further to delete his pictures from her social media page. She expressed regret at having to part ways with Diamond's family as they had grown close during the duration of her relationship with Diamond.
"It's time for me to say goodbye to Dangote's family. Heartbreaking news, it's over between the two of us. God knows why this had to happen. Let me move on with my life," part of the post read.
Tanasha and Diamond have been dating for close to a year now and have a baby together. The couple seemed to be getting on well and had even released a song together called Gere before things went south.
Kenyans reaction to the breakup
Kenyans had mixed reactions as some rushed to console Tanasha while others admonished her. Hundreds of comments poured in from shocked fans who had been following the couple closely.
"That is not the end of the world, Zari did the same. She moved on too. Don't stress yourself. These days women are working harder and harder to live peaceful lives," Yuppamungu Damale commented.
"But you harakishad things even the ancestors were so annoyed. You knew very well Diamond was a community hubby and he is still the same," Clementine Toto said.
"Excellent Tanasha, it's really heartbreaking but life goes on. Let God deal with his karma. Only you, him and God knows what you have been going through," Abrah Swabrah said.
American rapper Megan Thee Stallion sues record label
Megan Thee Stallion, the American rapper behind platinum-selling record 'Hot girl summer' is suing her record label to get off her contract.
Megan, real name Megan Ruth Pete, is suing 1501 Certified Entertainment claiming that the record label is preventing her from releasing her music, news she first shared on Instagram. The singer also took to Twitter to share her frustrations on the contract's terms which highly favoured the label over the artist.
According to the rapper, 1501 would take 60% of Megan's earnings as well as nearly all of her touring income while expecting her to pay for featured artists and sound mixers and engineers with the remainder. Additionally, her lawsuit claimed the label had made 'false representations' about the company that at 20 years, she could not have understood.
#FreeTheeStallion
The situation attracted mixed reactions with some internet users faulting Megan for not reading the contract properly while others sided with her. Defending herself, the rapper claimed that although she read the contract she only came to understand the implications last year when she got new management.
It's not that I literally didn't read it it's that I didn't understand some of the the verbiage at the time and now that I do I just wanted it corrected 🤷🏽‍♀️ https://t.co/OR44kna3cq

— HOT GIRL MEG (@theestallion) March 1, 2020
Fans rallied behind the rapper and singer with #FreeTheeStallion calling out the record label and anticipating her new music.
Thankfully, Megan got reprieve after a judge granted a temporary order. This allows her to release new music on March 6. The judge's ruling also reportedly prevents 1501 from threatening Megan on social media.
Other stars who have fallen prey to greedy record labels include Taylor Swift and legendary singer Prince. The latter had  to re-record all her hits while Prince took to writing 'slave' on his face with eyeliner.