Moving out? Here are first apartment basics
It is no small feat moving into your first apartment. You put down a deposit, paid the rent and now you have to fill it. It takes a long time to furnish your living space with things you like. Till then, however, there are some things you'll need to make it habitable. You cannot move in anywhere if you don't have these:
Bedding
Sleeping on a cold hard floor does nobody any good. You should have a mattress before you even pay any money for the apartment. A bed can take some time to get but you should at least have a mattress, sheets and blankets. Try not to be stingy as this is a very important part of your new home. Buy a durable type of mattress. Sheets and blankets are easy to come by and can even be thrifted to save some coins. Just give them a good wash.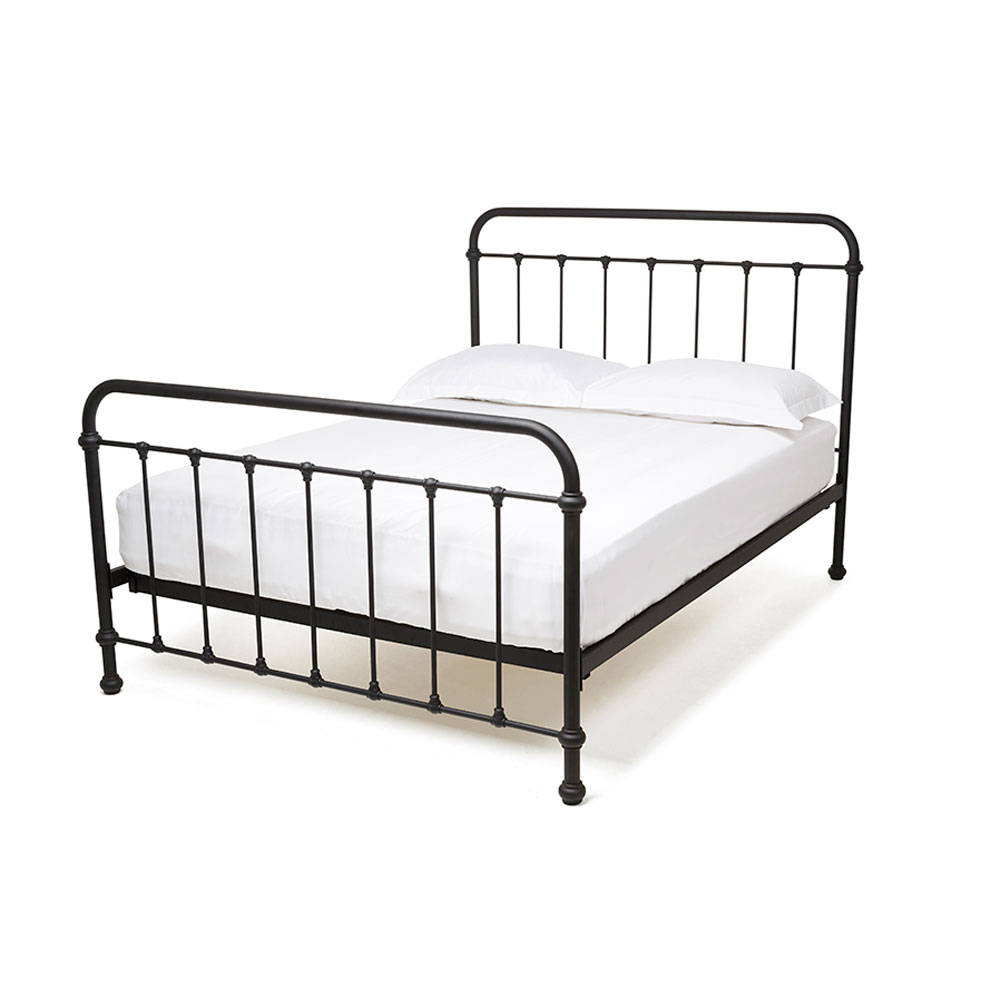 Kitchen Utensils
The cost of getting take out and using paper plates adds up. A set of pots pans and plates to make and eat your meals saves you so much money in the long run.Thankfully, you can also get previously owned cookery. For the mean time you can get enough to make simple meals just for you.Use these quick and easy meal ideas.
Storage
There has to be some place for you to put things away in. You'd be lucky to get an apartment with built in wardrobes and cupboards. If not, invest in a small chest of drawers for your clothes. Look for racks to place your clothes and utensils on. This way you won't have to come home to a cluttered space.
Cleaning tools
This is the only time your apartment will be easy to clean. There isn't much and there must be a lot of floor space. You still have to clean up every once in a while to have a presentable looking house. A mop, bucket, rags, cleaning agents and whatever else you need are called for.
Couch and Table
Best for lounging in your living room and having food on. Till you get a dining table these two will serve you well. Opt for a couch rather than a chair because it can seat two or more people should you have company. Ask friends or family for upholstery they no longer use.
Curtains
Having naked windows will interfere with your privacy. Let's not forget glares from the morning sun can be unforgiving to somebody trying to sleep in. If you cannot buy both sheers and curtains just get the curtains themselves. They can still provide the privacy everyone needs.
6 top tips for aspiring content creators
With the constantly increasing use and invention of digital communication platforms, more people are taking it upon themselves to create content for global consumption. This has given rise to a whole new line of work in content creation, especially on social media, with people reaping huge across all platforms. Now,it is so much easier to pick up a smart phone and make money off of it. If you are an aspiring content creator, here are tips to springboard you and your content to the online masses:
1. Combine storytelling and story-making
Whether your niche or favourite platform is Facebook, Twitter, Instagram, YouTube or tik-tok, the one thing that cuts across is that unique content tends to attract more people. Instead of waiting for other content creators to come up with popular trends for you to ride on, create yours. Your uniqueness is what will sell you whether on your blog, YouTube channel, tik-tok or IG page. For instance, if you like DIY content, instead of replicating what you saw online, come up with a unique project that even a novice can do.
2. Be on the lookout for interesting stories
Tied to the first one, another quality that even major outlets require is a 'nose for news'. This simply means that you have to be constantly aware of what is going on around you as anything, if given a proper spin can make for an interesting story. Find the oddities of life and keep sharing them and in time people will associate you with interesting content. The more numbers you build up online, the more brands will be willing to work with you.
3. Learn to repackage content
Sometimes, you may not be the one to create the viral trend, such as Dolly Parton's challenge but you sure can reap from it by repackaging it. This simply means you can come up with a new way to keep the trend alive for whichever platform, for example:
On YouTube: Reacting to celebrities' Dolly Parton Challenge, Recreating the Dolly Parton challenge with my sister/brother etc
On your blog: Here the the top 10 Dolly Parton Challenge contenders, 5 tips for the best profiles on social media from the Dolly Parton challenge, Here are the funniest reactions from tweeps about the #DollyPartonChallenge etc
DON'T MISS: Take your feed to the next level with these apps that yor fave influencers also use!
4. Ride on *some* trends
Yes, not everything is for you or suits your brand so refrain from jumping on things without doing due diligence. However, sometimes there are online trends that are just impossible to miss and riding on them actually makes you relatable. Riding on other trends also shows that you are aware of your environment or that of your online community and the things that matter to them.
5. Harness the power of social media
The content creators who reap the most from this line of work usually are on any platform you can think of. For instance, some share their YouTube content on other platforms such as Instagram as teasers to direct you to their channel. In this digital age, it would be a grave mistake for content creators to not maximise on social media to grow an audience or share their work. There are also so many free and paid apps that make work so much easier for content creators so be sure to use them.
6. Share your work
While you most certainly will get better with time, do not be reluctant about sharing your work now as it is. In the future, it will be an indicator of your growth and other content creators will be inspired by your trajectory. Additionally, you cannot build a formidable presence online if people do not know about you. Consistently sharing your work makes people look forward to your content.
IN CASE YOU MISSED IT: Check out these plus-size celebrities taking the world by storm!
15 quotes from inspiring black women
Women all over the world celebrated International Women's day  on Sunday and continue to do so as this month is all about celebrating women. In honor of women of color we look at 15 inspirational quotes from celebrities; young, old,actors and musicians in the quest to empower the black woman.
Rihanna
" I stand up for what I believe in, and a lot of the time that can be against people's opinions."
Beyonce
"I'm a human being and I fall in love and sometimes I don't have control of every situation"
Janelle Monae
"I believe it's time that women truly owned their superpowers and used their beauty and strength to change the world around them"
Tyra Banks
"Never dull your shine for somebody else."
MUST READ: Get that Rihanna glow up
Tracee Ross
"I am learning every day to allow the space between where I am and where I want to be to inspire me and not terrify me."
Aaliyah
"You have to enjoy your job; you should wake up every day and love what you do… I honestly do… From the bottom of my heart to the depths of my soul. I'm truly happy."
Maya Angelou
"I am grateful to be a woman. I must have done something great in another life."
Naomi Campbell
"It's a new challenge to see how people can change your look. I like words like transformation, reinvention, and chameleon. Because one word I don't like is predictable.
Taraji P Henson
" I'm always interested in challenging myself and pushing, and seeing how far I can go."
Lupita Nyong'o
"No matter where you are from your dreams are valid."
Michelle Obama
"You may not always have a comfortable life and you will not always be able to solve all of the world's problems at once but don't ever underestimate the importance you can have because history has shown us that courage can be contagious and hope can take on a life of its own."
IN CASE YOU MISSED IT:Celebrity hair crush: Ciara
Nicki Minaj
"You don't have to feel the need to put somebody down to make yourself feel better."
Mary J Blige
"Believe in yourself when nobody else does."
Halle Berry
"The man for me is the cherry on the pie. But I'm the pie and my pie is good all by itself. Even if I don't have a cherry."
Yara Shahidi
"I don't know everything. I know a fraction of what there is to know and I don't think I will ever know everything, but it's important to me to constantly challenge myself."
Ismael Oluoch: Kenyan artist who draws breathtaking portraits
From teaching himself how to draw portraits to selling his art to bigwigs in the entertainment industry such as rapper Octopizzo, Ismael Oluoch  is a testament that dreams do come true. Ismael, also known as Meezy_ke, is
When 23-year-old Ismael began drawing portraits of people, he did not anticipate that one day celebrities in Kenya would be buying his work. However, persistence, hard work and passion has opened doors that would have otherwise been impossible to open. He shares his journey to becoming a great artist.
"I did not begin by drawing portraits. In primary school, I used to draw cars and cartoons out of passion. However, when I joined high school, I saw a very impressive portrait drawn by a classmate and my interest was piqued. After that, I began teaching myself how to draw portraits," he says.
Ismael admits that when he completed high school, he found it difficult to secure employment as his grades were low which led him to turning to his passion for sustenance.
"I started drawing people, both friends and celebrities, and selling the portraits. Soon enough celebrities took notice. Khaligraph Jones, Octopizzo, Nadia Mukami, GMoney, Dr. Kingori, Shaq the Youngin and ZJ Heeno are among those who have bought my work," Ismael states. He also adds that the prices of his portraits start from Ksh 3000 depending on the size of the portrait drawn and the hours put into each work.
Kind and unkind celebs
The main goal of artists is to get high-paying clients or celebrities to buy their products and endorse their brands. However, approaching them is not always as easy as it seems. This is because you never know how they will react. This is no different in Ismael's case.
"I've drawn many public figures since I started professionally in 2017 and shared my creation with some of them. Some have been supportive and even bought my portraits. However, other artists were not so receptive but I did not take it to heart," he says.
Additionally, Ismael has had the chance to present his work to rapper Octopizzo, rapper Khaligraph Jones and host of Wicked Edition Dr. King'ori. However, it's not been smooth sailing.
Challenges abound
"Art isn't appreciated that much in Kenya. Some art materials are not found locally and hawkers sell prints at cheaper prices. This makes artists to lower their prices because it's hard to explain to a client the difference between an original artwork and a print. Sometimes we are asked to pay for interviews," he admits.
There are also a lot of naysayers who discourage passionate souls from following their heart's desire. Naturally, every famous or successful person has had a few of those but Ismael insists that it's best to ignore them.
Apart from drawing portraits, he reveals that he has other creative businesses on the side that also generate income. "I paint creative designs on shoes and clothes as well as wall murals and kiosks. Usually, I get my clients through referrals or social media," says the 23-year-old.
Now a force to reckon with, he also advises anyone interested in art to follow their passion.
"Do not listen to anyone, not even your family members. Follow your heart and put in the work as well. People only become supporters after they see the business has started becoming successful. Do what you love and don't stop regardless of failures along the way. They should serve as lessons instead," he concludes.
More of his work can be found on social media through the handle @meezy_ke.