Football managers – the most volatile job in the world
It is no secret that football has changed and continues to change on a daily. Whether this is at boardroom level or formations, the game isn't what it used to be. One of the most affected parts of football include management of teams. Whilst there was a time when the head coach or manager had full control of the team this is no longer the case. Their roles have been extremely watered down. This is to a point they have just become cogs in an immaculately complex system. However, this has come at great cost. These group of people are now tasked with a burdening workload and are constantly under immense pressure. Each match is the equivalent of an annual review and they have to answer to numerous people. It has thus become one of the most volatile jobs in the world. Here are some examples why.
Mauricio Pochettino – Tottenham
Popularly known as 'Poch', the Argentinian took the premier league by storm. What started as a perfect love story however eventually fizzled out like a summer fling. He came to white hart lane having worked wonders at Southampton on a modest budget. This was initially the case as he improved his players immensely most notably Harry Kane. However the team piqued once they got to the champions league final but things quickly went to the doghouse afterwards. The coach they once believed would lead them to glory was turned on. After a string of poor results he was eventually fired. This proved that no one was safe.
Unai Emery – Arsenal
Pochettino's sacking opened the proverbial can of worms. Across North London Tottenham's arch-rivals Arsenal were in a similar predicament. Having lead Arsenal to their first European cup final in 13 years, things were expected to get better for Emery's side. The former would be true. From the start of this season Arsenal lacked identity, belief and were run ragged by minute teams. The atmosphere thus quickly turned toxic. This was fuelled by the club owner's taciturn nature. It took a stadium boycott for him to finally step in. Unai Emery was thus fired and invincible Freddie Ljunberg put temporarily in charge. Proving just how volatile the job can be. Especially after the most successful Arsenal manager was forced to retire 18 months before.
Marco Silva – Everton
The cunning manager came to Merseyside having significantly improved Watford. Everton however would prove to be trickier to handle. His run was patchy and filled with inconsistent results. Although there were signs of the great team Everton could be, it wasn't enough to convince the Everton board. Marco Silva has as a result been fired by Everton as of yesterday. Another victim of football's volatile nature.
Also Read; Arsenal Vs Manchester United; a battle of fallen giants 
Red Devils trounce the blues for the third time
Manchester United have been heavily criticized throughout the season due to their inconsistent results. Marred by a myriad of problems including complacency among players and a seemingly nonchalant manager they found themselves wallowing in mid table. An unfamiliar position for a club of Manchester United's stature. In spite of this, they have numerously gotten the better of most of the teams in the 'big six' category. The biggest casualties of the Red Devil's wrath this season has been Chelsea. This was the case yet again on Sunday night when the Red Devils went on to trounce the blues.
Manchester united climb up the table
United climbed up two places to seventh after goals from Martial and Maguire who guided them to a hard-earned, controversial victory. United got off the mark first after Martial glanced Wan-Bissaka's cross into the net at the stroke of half time. Maguire would later on put the game beyond Chelsea's reach after heading in Bruno Fernandes' corner on the 66th minute. This would be enough to trounce the blues for the third time this season alone.
Chelsea feel aggrieved
The VAR review system has been found to be at fault numerous times this season. Teams have as a result unfairly gained and lost points. This is so as the premier league strives to perfect the system. In this case Chelsea were the allegedly aggrieved party. In the first half during a touchline kerfuffle Harry Maguire kicked Mitchy Batchuayi in the groin. Naturally, this is a red card offense but the Man United skipper was lucky to escape a sending off even after VAR review. As expected Chelsea fans the world over are livid at the obvious mistake made. This is especially so considering Harry went on to score the winning goal as the Red Devils trounce the blues yet again.
Also Read; Things that Bruno Fernandes offers the Red Devils 
Things that Bruno Fernandes offers the Red Devils
In a huge January transfer deal with Sporting Lisbon, the Red Devils have signed the Portugal international midfielder Bruno Fernandes. With so much anticipation from Manchester United fans, the 25 year old has stirred positive reactions after his signing in. Below are benefits of having Bruno Fernandes in Manchester United;
Goals
Bruno Fernandez has had a magnificent career of over two and a half years at Sporting Lisbon. He is definitely a goal-making machine having scored 39 league goals in 83 appearances. With the absence of injured Scott McTominay and Paul Pogba, a lot is at stake. The new United no.18 has topped the Portuguese Primiera Liga rankings since the start of 2017-2018 season. Fernandes is a goal-scoring midfielder and that sometimes is hard to come across. Ole Solskjaer acknowledged that he is a top player that needs players moving in front of him for the perfect combo.
READ ALSO: Chelsea defender on verge of Arsenal move
Style of play
Bruno Fernandes is a goal scoring player as aforementioned, filling any gaps he can while playing. He left an impact on Manchester United fans after showcasing some of his qualities on his debut in the 0-0 draw with Wolves. He played a bunch of different positions in midfield and instigated a couple of positive passes. His ability to spread play and his passing are skills that will skyrocket the Red Devil's performance.
Assists
Fernandes debut shows him as a complete package . The Portugal International had the highest amount of overall passes more than anybody else in the pitch,(88). The match against Wolves went out to show that he creates chances to the extent of his defensive prowess. Although he picked up a yellow card on his debut match, Fernandes shockingly made more clearances than any of his team members. For his debut, he proved that he is not only a team player but also a fantastic leader. He is definitely a sign of good things to come for the Red Devils.
IN CASE YOU MISSED: Carlo Ancelotti headed to Merseyside in an unexpected turn
 Experience
Bruno Fernandes at the age of 25 has a bag full of experience. He already has experience of the Portuguese Primeira Liga and of Serie A. He has had a stellar career having won two League Cups and the Portuguese Cup with Sporting where he was captain. This will definitely catapult him for the Premier League.
NBA All-Star 2020 starters announced for Chicago showdown
Every NBA's players dreams consists of two things – winning the NBA title and being an All- star starter. Although the All-star starter game format has changed over the last two years, it retains its allure to the players. It was thus no surprise that everyone was anticipating the results after votes from fans, the media, players and coaches. As a result when the long awaited NBA All-star 2020 starters were announced yesterday the NBA world was buzzing. The first half of the NBA season has been competitive to say the least. Ranging from the resurgence of teams that had been written off to the emergence of young stars ready to take the league by storm, games have been nothing short of pulsating. Therefore various names were bound to be floated for consideration especially in the east coast.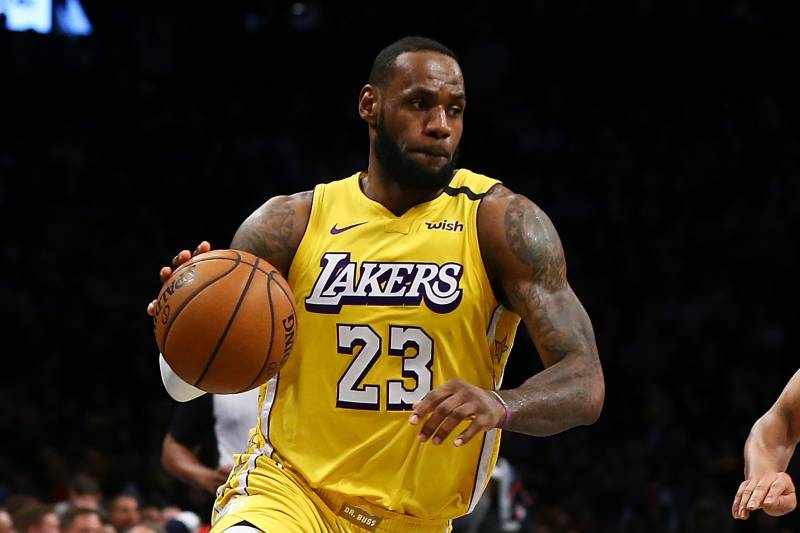 Captains
Although there are numerous players who have been outstanding, Lebron James and Giannis have been otherworldly. It was thus no surprise that they had the highest votes and consequentially became captains of their respective coasts. James garnered 6.28 million votes while Giannis garnered 5.9M Votes. This is James' second time captaining his side and his 16th overall all-star appearance making him the 3rd most featured player. Giannis on the other hand is captaining for the first and is appearing on the all-star side for the fourth time. Giannis' team will comprise of Sixers center Joel Embiid and the Raptors Pascal Siakam on the front court. The back court will feature  Kemba Walker and Trae Young. Western conference's more experienced team comprises of James Lakers teammate Anthony Davis and breakout star Luka Doncic alongside Lebron on the frontcourt. The back court will feature James Harden and reigning champion Kawhi Leonard.
Although the NBA All-star 2020 starters were announced along Coastal lines they will not play along these lines. The captains of the respective sides will select their teams for the February 16th showdown. The NBA All-star matches will be played at the United Center in Chicago
Also Read; All eyes set are on the NBA