Kaepernick's journey back to the NFL gets closer
In 2016, 49ers quarterback Colin Kaepernick took a knee. An act that is now well known across the globe.  At a time when police brutality seemed to be at an all-time high, he took a stand. This culminated in him being pressured out of his contract. Despite this, his pursuit for social justice didn't end. This however didn't pan out well for his professional career as he hasn't played professionally since 2017. Almost 3 years later Kaepernick's journey back to the NFL seems to be drawing closer.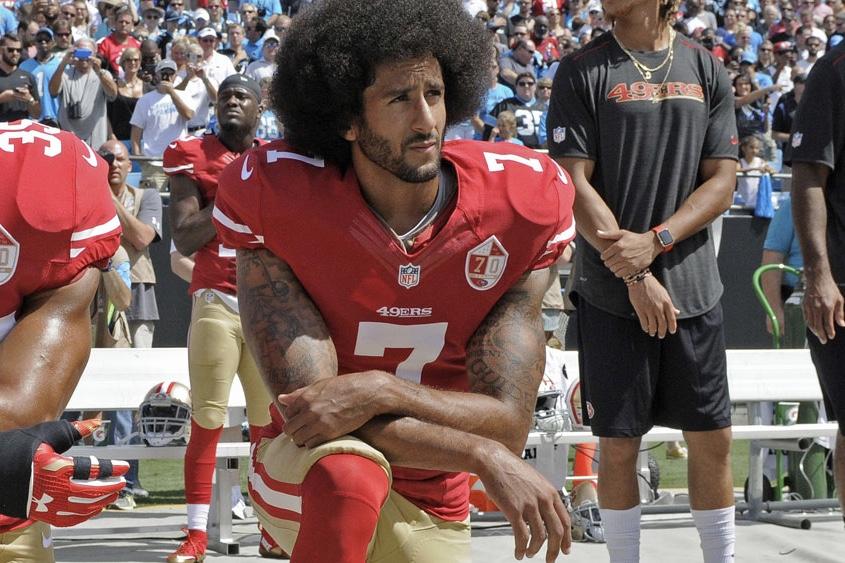 Start of the rift
As is tradition in all NFL games, the American national anthem is played before each game. By taking a knee as the national anthem played, Kaepernick made clear that he wouldn't stand by as his country mistreated his people. He used his platform to bring awareness to the racial bias African-Americans go through. While this brought him praise in liberal circles, he received backlash in similar serving in conservative circles. For this reason he was pushed to the bleachers by the NFL. This led to his and team mate Eric Reid's lawsuit. The duo sued the NFL for illegally colluding to keep them from being signed. Although Eric Reid currently plays for the panthers, a settlement was recently reached. This opened the doors for reconciliation.
I'm just getting word from my representatives that the NFL league office reached out to them about a workout in Atlanta on Saturday. I've been in shape and ready for this for 3 years, can't wait to see the head coaches and GMs on Saturday.

— Colin Kaepernick (@Kaepernick7) November 13, 2019
Private training
Throughout this ordeal Kaepernick has maintained he is ready to resume his NFL career. The quarterback led the 49ers to the 2012 super bowl and despite not playing, still has one of the best stars among active NFL players. The league thus seems to be ready to integrate him back. This therefore brings his journey back to the NFL that much closer. After private discussions, Kaepernick reported he is set to undergo a private training session monitored by NFL officials. While no one one knows what this could mean for the 32 year old, he seems optimistic. A memo circulated to all 32 NFL teams indicates this might be an attempt to plead his case to interested teams, sentiments shared by fans who are raring to see him back on the field.
Red Devils trounce the blues for the third time
Manchester United have been heavily criticized throughout the season due to their inconsistent results. Marred by a myriad of problems including complacency among players and a seemingly nonchalant manager they found themselves wallowing in mid table. An unfamiliar position for a club of Manchester United's stature. In spite of this, they have numerously gotten the better of most of the teams in the 'big six' category. The biggest casualties of the Red Devil's wrath this season has been Chelsea. This was the case yet again on Sunday night when the Red Devils went on to trounce the blues.
Manchester united climb up the table
United climbed up two places to seventh after goals from Martial and Maguire who guided them to a hard-earned, controversial victory. United got off the mark first after Martial glanced Wan-Bissaka's cross into the net at the stroke of half time. Maguire would later on put the game beyond Chelsea's reach after heading in Bruno Fernandes' corner on the 66th minute. This would be enough to trounce the blues for the third time this season alone.
Chelsea feel aggrieved
The VAR review system has been found to be at fault numerous times this season. Teams have as a result unfairly gained and lost points. This is so as the premier league strives to perfect the system. In this case Chelsea were the allegedly aggrieved party. In the first half during a touchline kerfuffle Harry Maguire kicked Mitchy Batchuayi in the groin. Naturally, this is a red card offense but the Man United skipper was lucky to escape a sending off even after VAR review. As expected Chelsea fans the world over are livid at the obvious mistake made. This is especially so considering Harry went on to score the winning goal as the Red Devils trounce the blues yet again.
Also Read; Things that Bruno Fernandes offers the Red Devils 
Things that Bruno Fernandes offers the Red Devils
In a huge January transfer deal with Sporting Lisbon, the Red Devils have signed the Portugal international midfielder Bruno Fernandes. With so much anticipation from Manchester United fans, the 25 year old has stirred positive reactions after his signing in. Below are benefits of having Bruno Fernandes in Manchester United;
Goals
Bruno Fernandez has had a magnificent career of over two and a half years at Sporting Lisbon. He is definitely a goal-making machine having scored 39 league goals in 83 appearances. With the absence of injured Scott McTominay and Paul Pogba, a lot is at stake. The new United no.18 has topped the Portuguese Primiera Liga rankings since the start of 2017-2018 season. Fernandes is a goal-scoring midfielder and that sometimes is hard to come across. Ole Solskjaer acknowledged that he is a top player that needs players moving in front of him for the perfect combo.
READ ALSO: Chelsea defender on verge of Arsenal move
Style of play
Bruno Fernandes is a goal scoring player as aforementioned, filling any gaps he can while playing. He left an impact on Manchester United fans after showcasing some of his qualities on his debut in the 0-0 draw with Wolves. He played a bunch of different positions in midfield and instigated a couple of positive passes. His ability to spread play and his passing are skills that will skyrocket the Red Devil's performance.
Assists
Fernandes debut shows him as a complete package . The Portugal International had the highest amount of overall passes more than anybody else in the pitch,(88). The match against Wolves went out to show that he creates chances to the extent of his defensive prowess. Although he picked up a yellow card on his debut match, Fernandes shockingly made more clearances than any of his team members. For his debut, he proved that he is not only a team player but also a fantastic leader. He is definitely a sign of good things to come for the Red Devils.
IN CASE YOU MISSED: Carlo Ancelotti headed to Merseyside in an unexpected turn
 Experience
Bruno Fernandes at the age of 25 has a bag full of experience. He already has experience of the Portuguese Primeira Liga and of Serie A. He has had a stellar career having won two League Cups and the Portuguese Cup with Sporting where he was captain. This will definitely catapult him for the Premier League.
NBA All-Star 2020 starters announced for Chicago showdown
Every NBA's players dreams consists of two things – winning the NBA title and being an All- star starter. Although the All-star starter game format has changed over the last two years, it retains its allure to the players. It was thus no surprise that everyone was anticipating the results after votes from fans, the media, players and coaches. As a result when the long awaited NBA All-star 2020 starters were announced yesterday the NBA world was buzzing. The first half of the NBA season has been competitive to say the least. Ranging from the resurgence of teams that had been written off to the emergence of young stars ready to take the league by storm, games have been nothing short of pulsating. Therefore various names were bound to be floated for consideration especially in the east coast.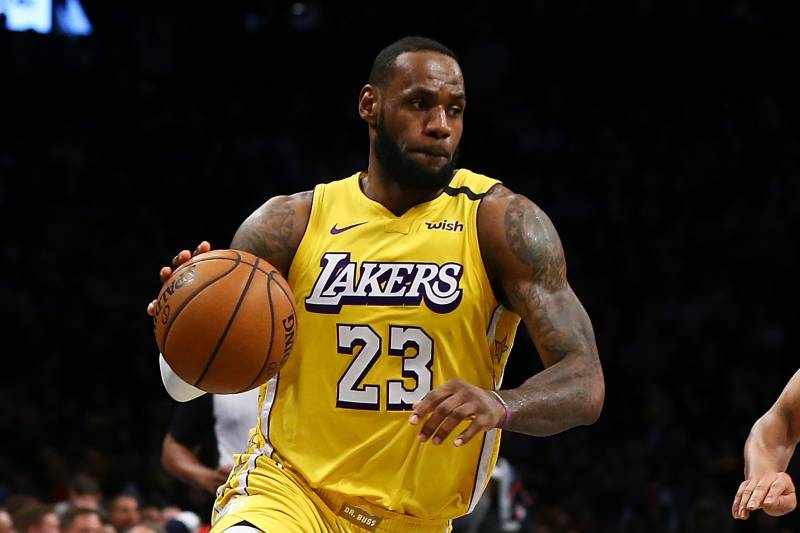 Captains
Although there are numerous players who have been outstanding, Lebron James and Giannis have been otherworldly. It was thus no surprise that they had the highest votes and consequentially became captains of their respective coasts. James garnered 6.28 million votes while Giannis garnered 5.9M Votes. This is James' second time captaining his side and his 16th overall all-star appearance making him the 3rd most featured player. Giannis on the other hand is captaining for the first and is appearing on the all-star side for the fourth time. Giannis' team will comprise of Sixers center Joel Embiid and the Raptors Pascal Siakam on the front court. The back court will feature  Kemba Walker and Trae Young. Western conference's more experienced team comprises of James Lakers teammate Anthony Davis and breakout star Luka Doncic alongside Lebron on the frontcourt. The back court will feature James Harden and reigning champion Kawhi Leonard.
Although the NBA All-star 2020 starters were announced along Coastal lines they will not play along these lines. The captains of the respective sides will select their teams for the February 16th showdown. The NBA All-star matches will be played at the United Center in Chicago
Also Read; All eyes set are on the NBA